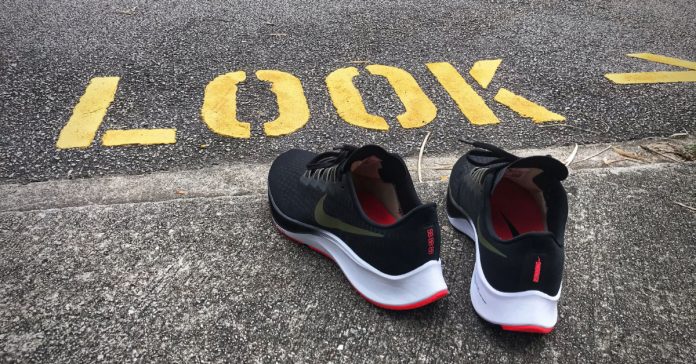 I made a mistake today, for bringing my Nike Air Zoom Pegasus 37 for an easy run. The shoes were so eager to move forward that I ended up much faster than I intended to.
I had been an avid user of the Nike Air Zoom Pegasus 36. Having owned 4 pairs myself, I strongly recommended them to my friends who wanted to start a running regime. The shoes provided a good balance between being lightweight (for uptempo runs) and cushioned (for long runs).
I would have continued getting the 36th edition but I thought I should give the latest edition of the Nike Air Zoom Pegasus a try.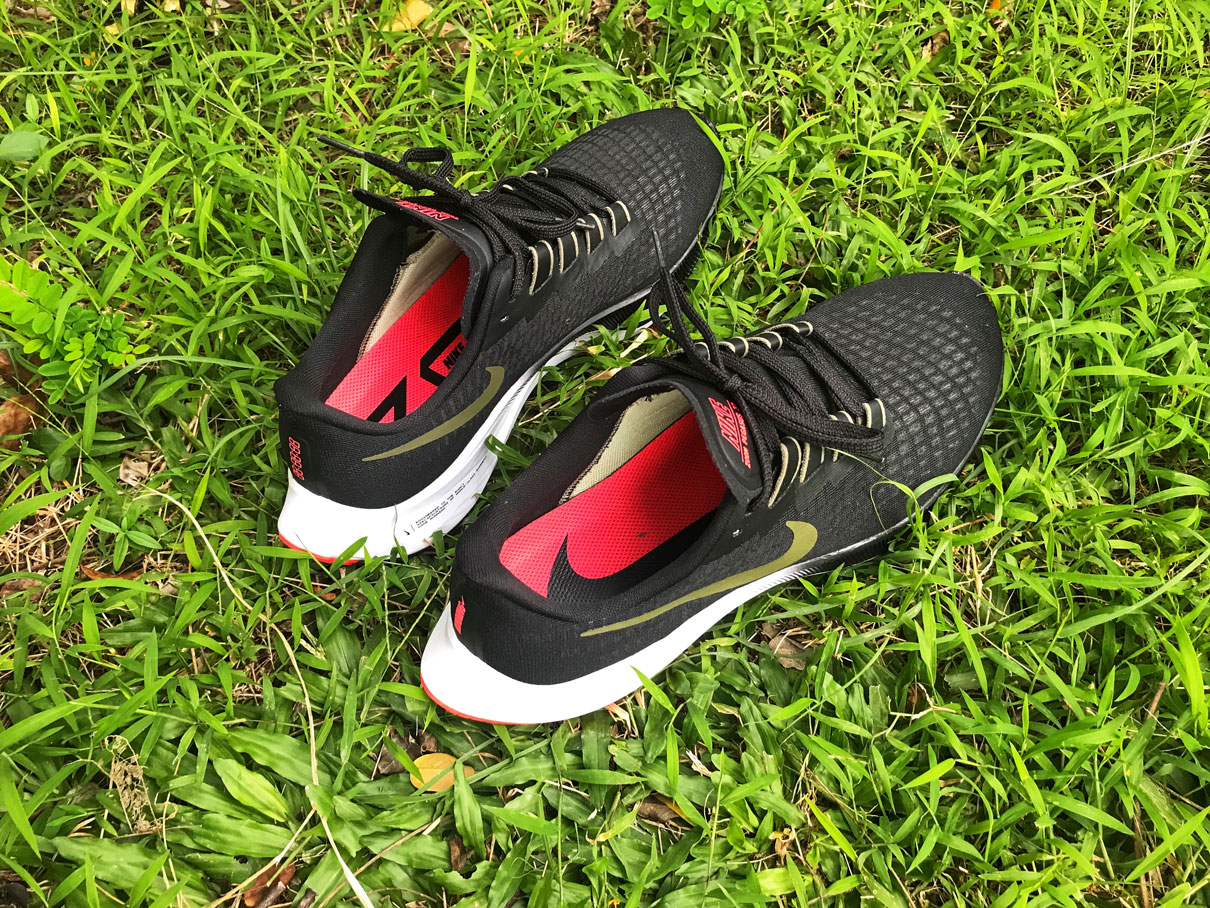 Design & Comfort
The upper mesh is thin and light, making the shoes breathable and flexible. This provided comfort to the feet when flexed during every push-off from the ground. While I find some of the Nike shoes slightly tighter for me at the toe box, the Pegasus line provided me with the right amount of toe room.
Similar to the Pegasus 36, the Pegasus 37 features cushioned heel collars which arch outwards so as to prevent abrasion at the heels.
Performance
The key update to the Pegasus 37 has to be the sole of the shoe. The current edition is equipped with the React foam (popularly known for its light, responsive, supportive and durable characteristics in models such as the Nike Epic React and the Nike React Infinity). There is also an increase in the stack height as seen in the comparison image below.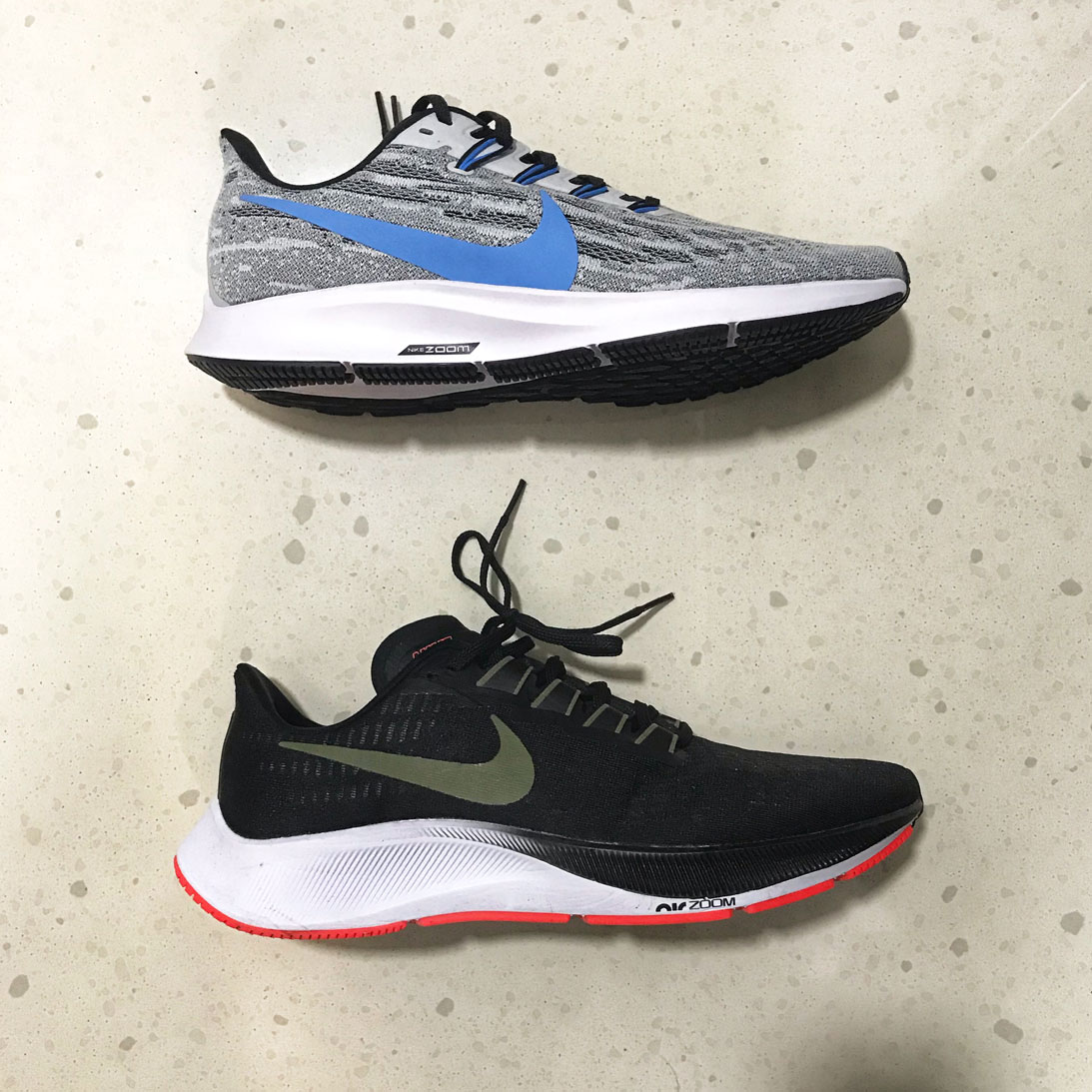 The Zoom Air unit is also now concentrated at the forefoot area, so as to complete the transition from landing the foot on the React foam and pushing off from the forefoot.
This must have explained why I felt that the shoes were always so eager to move forward during my run.
Conclusion
I will stand by strongly to attest that the Pegasus line is a very versatile one which serves many purposes, from short speed intervals to mid-distance tempo runs to even long runs. If I can only have one pair of shoes, the Nike Air Zoom Pegasus 37 (or even 36) will be the one and I also firmly recommend to it to runners of all levels.
Nike Air Zoom Pegasus 37 is available in Singapore via www.nike.com for S$199.
*
Disclaimer:

This review represents the genuine, unbiased views of the author. The author was provided with a free unit. Nike's products have been and might currently be advertised on JustRunLah! via different channels, however, these relationships do not influence the editorial content of reviews.
REVIEW OVERVIEW

Design
Comfort
Performance

SUMMARY