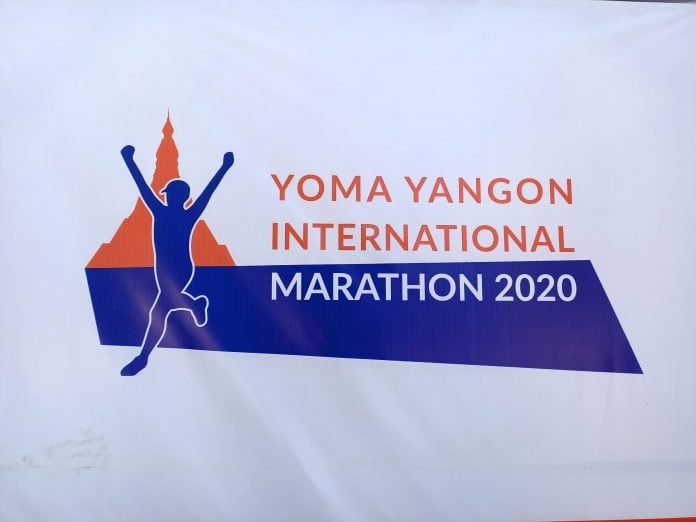 This marathon had many great reviews. My curiosity got the better of me and I just had to visit Yangon to experience this race for myself.
Booked a flight on Jetstar on 17th Jan and off we go!
Race pack collection was a breeze and hassle-free. I do not have any special mention on the race pack collection because it was truly quiet and no activities going on at all if you would even consider it as an expo. =(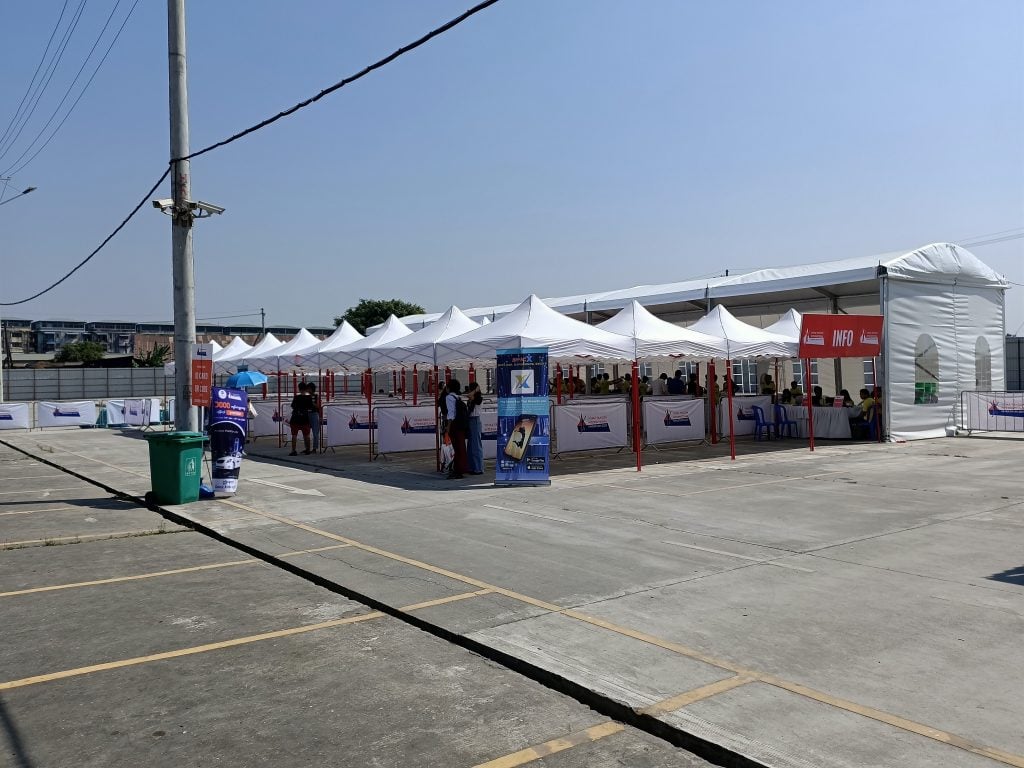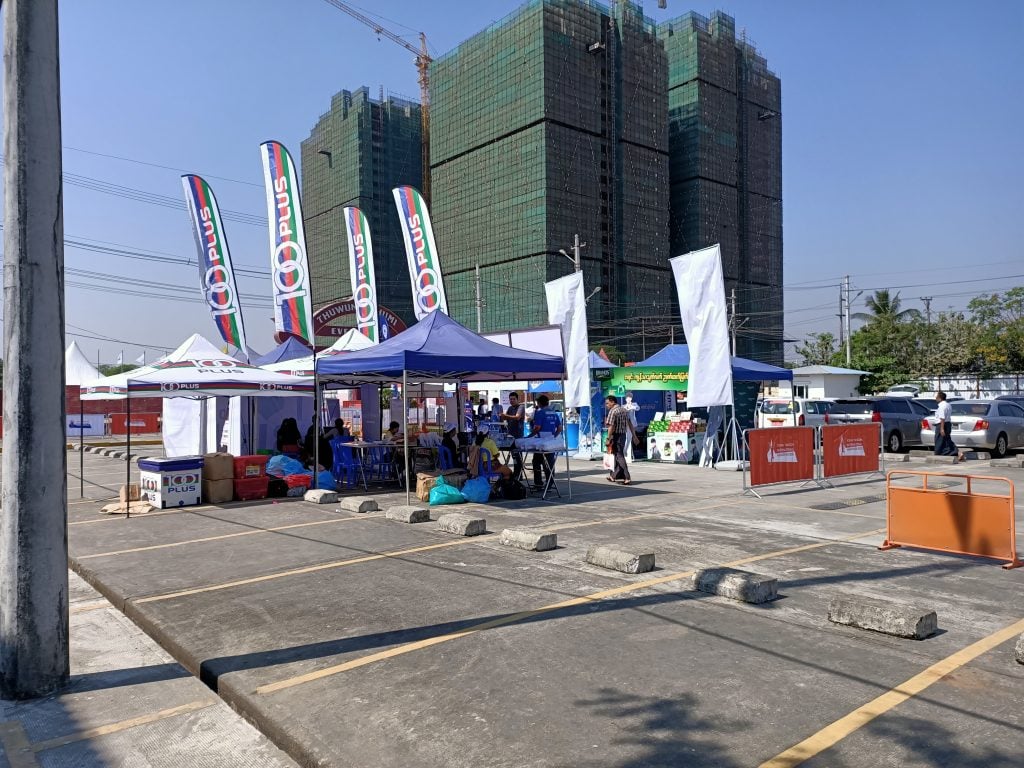 On 19th Jan morning, I joined in the warm up with the full marathon runners although I signed up for the half marathon (which started 30 mins later). The half marathon race starts at 5.30am in the morning and weather was surprisingly cool and pleasant at 17 – 18 degrees.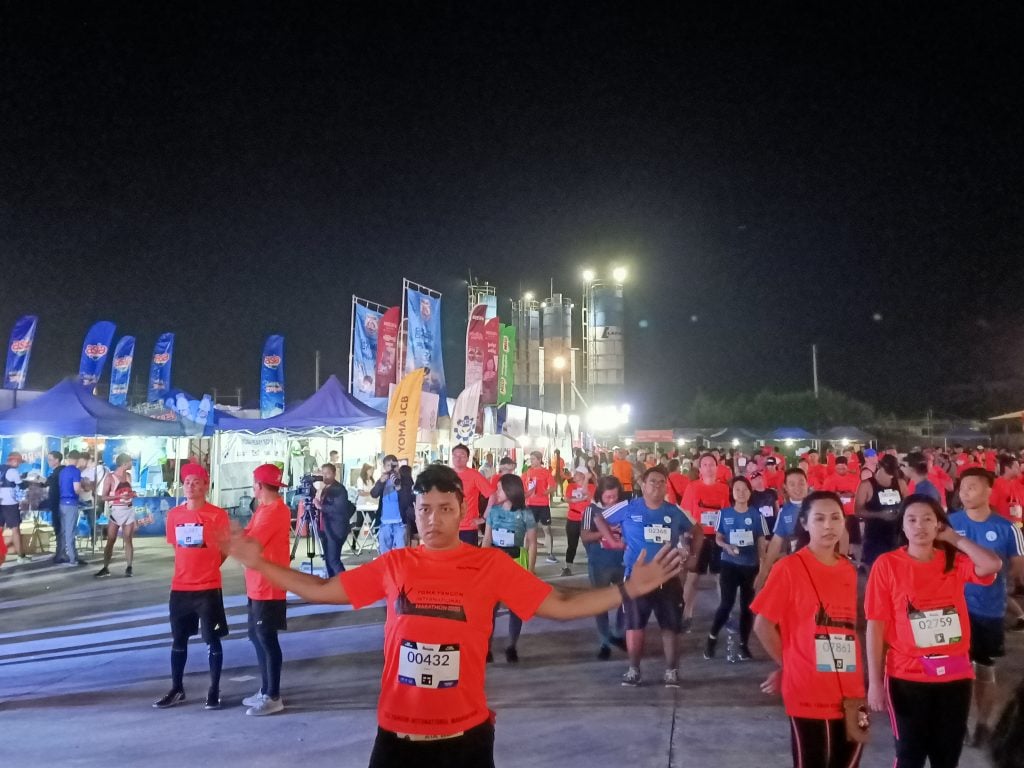 Start line was simple and race was flagged off on time. The race route brings you to most parts of Yangon city, including running past the Shwedagon Pagoda and Yangon Zoo just to name a few places.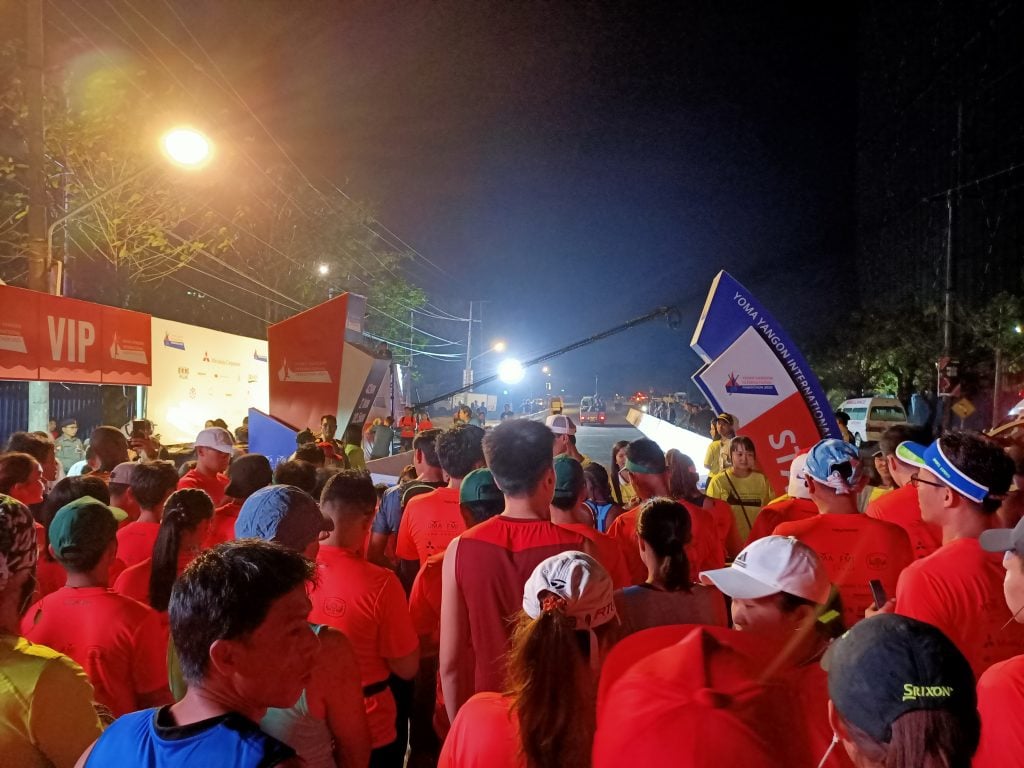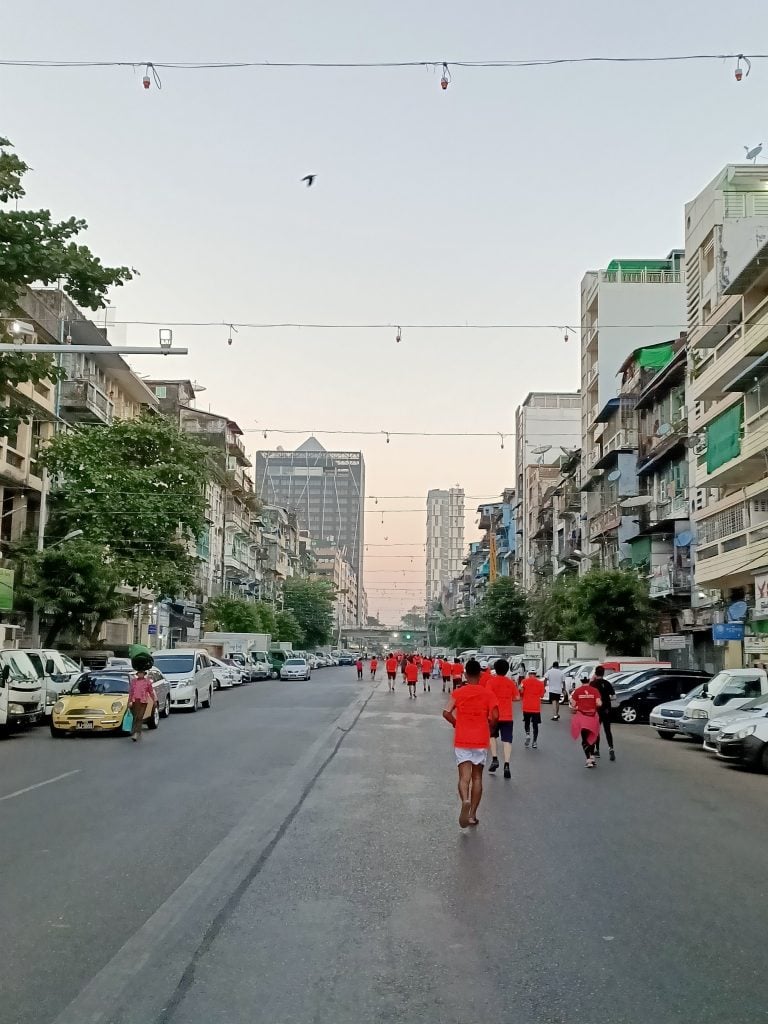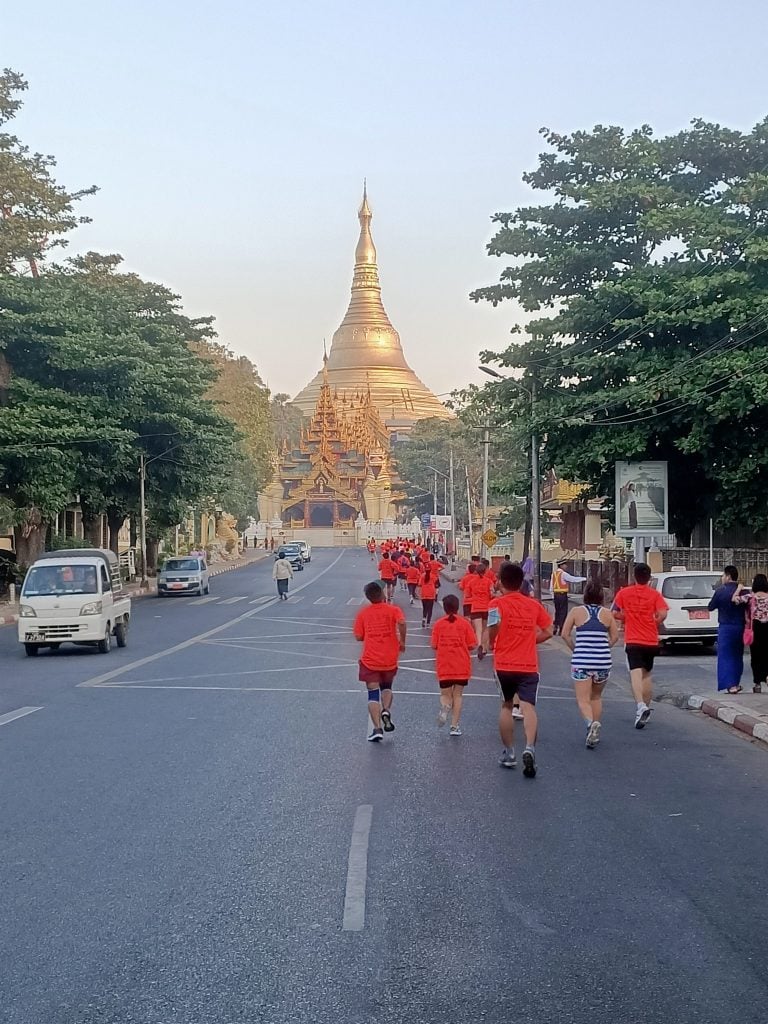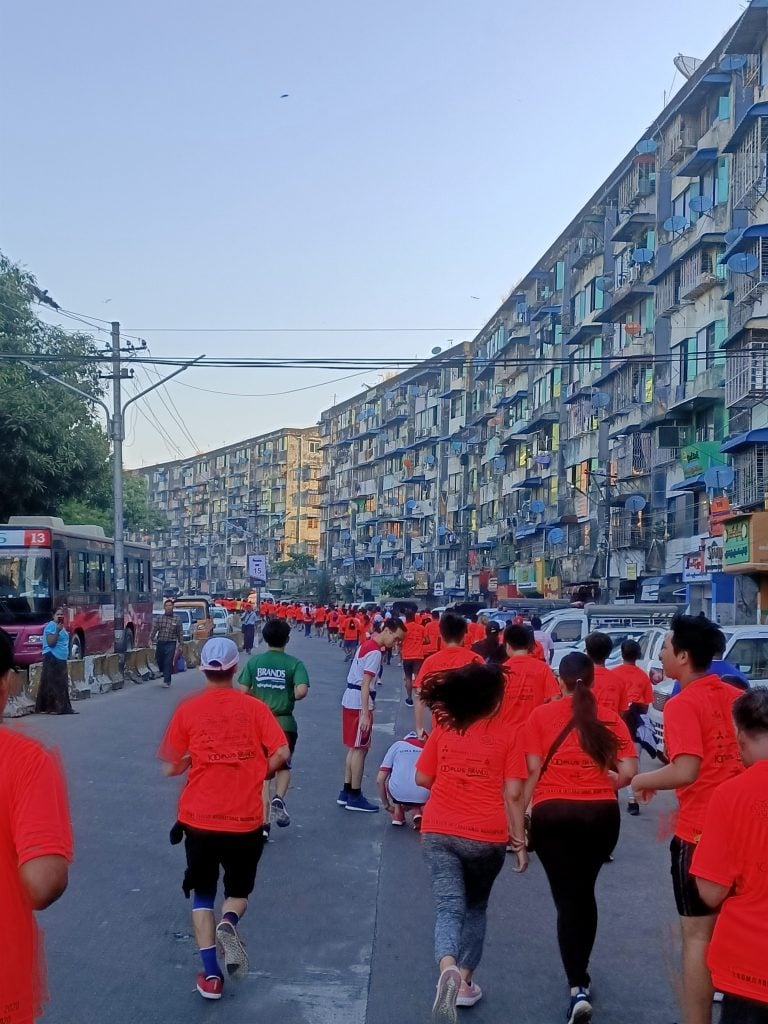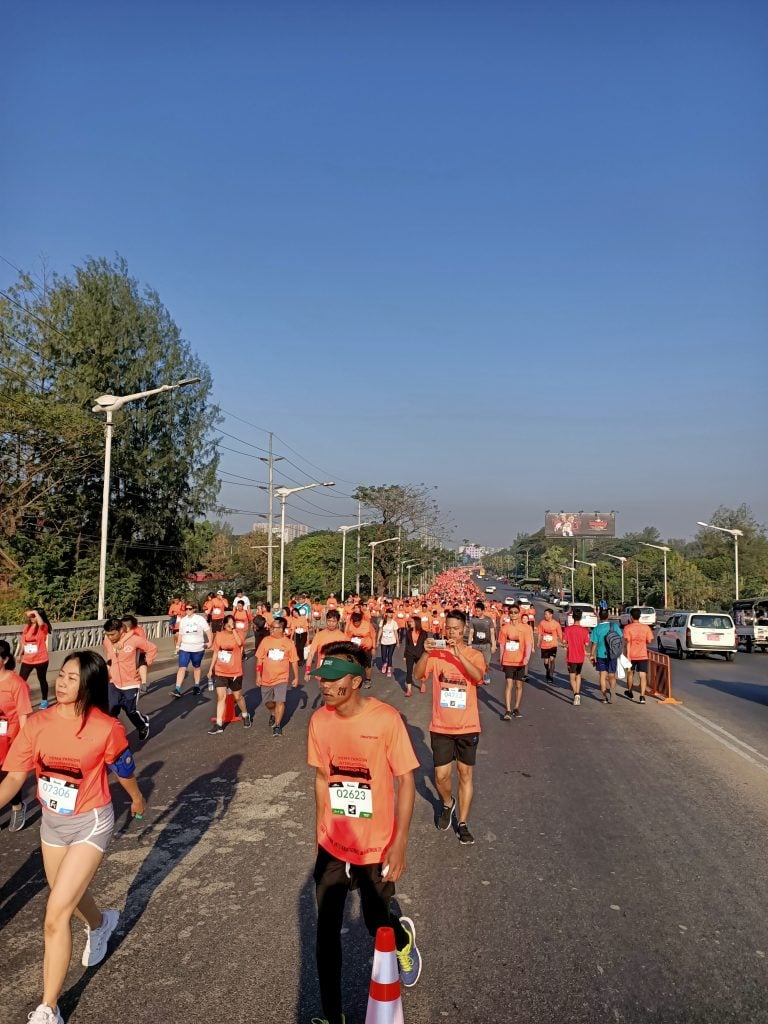 Runners eventually merged between the 10.5km and 21km running route. This created a bit of a bottleneck that made me slow down quite significantly as there were many walkers for the 10.5km race.
But eventually when I got to the finish line, things were all good and everyone was happy to collect their after-race entitlements and medal.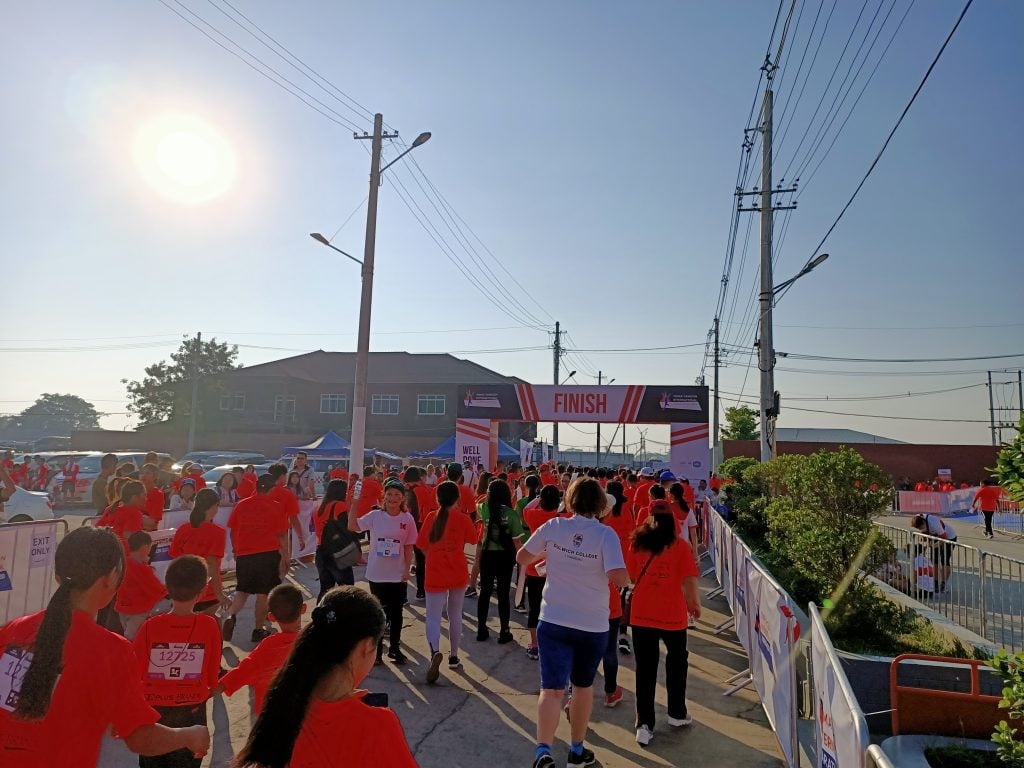 Race village was filled with finishers and it was a very enjoyable run to say the least. The running route was also scenic and not monotonous. Highly recommend this race if you want to experience a runcation that is something different.