Some races are full of fun and joy, others could happen to be hard. The London Hackney Half-marathon from Virgin Sport was both at the same time. It was really fun but the toughest race for me, to the moment; after all, it was the first half-marathon for me.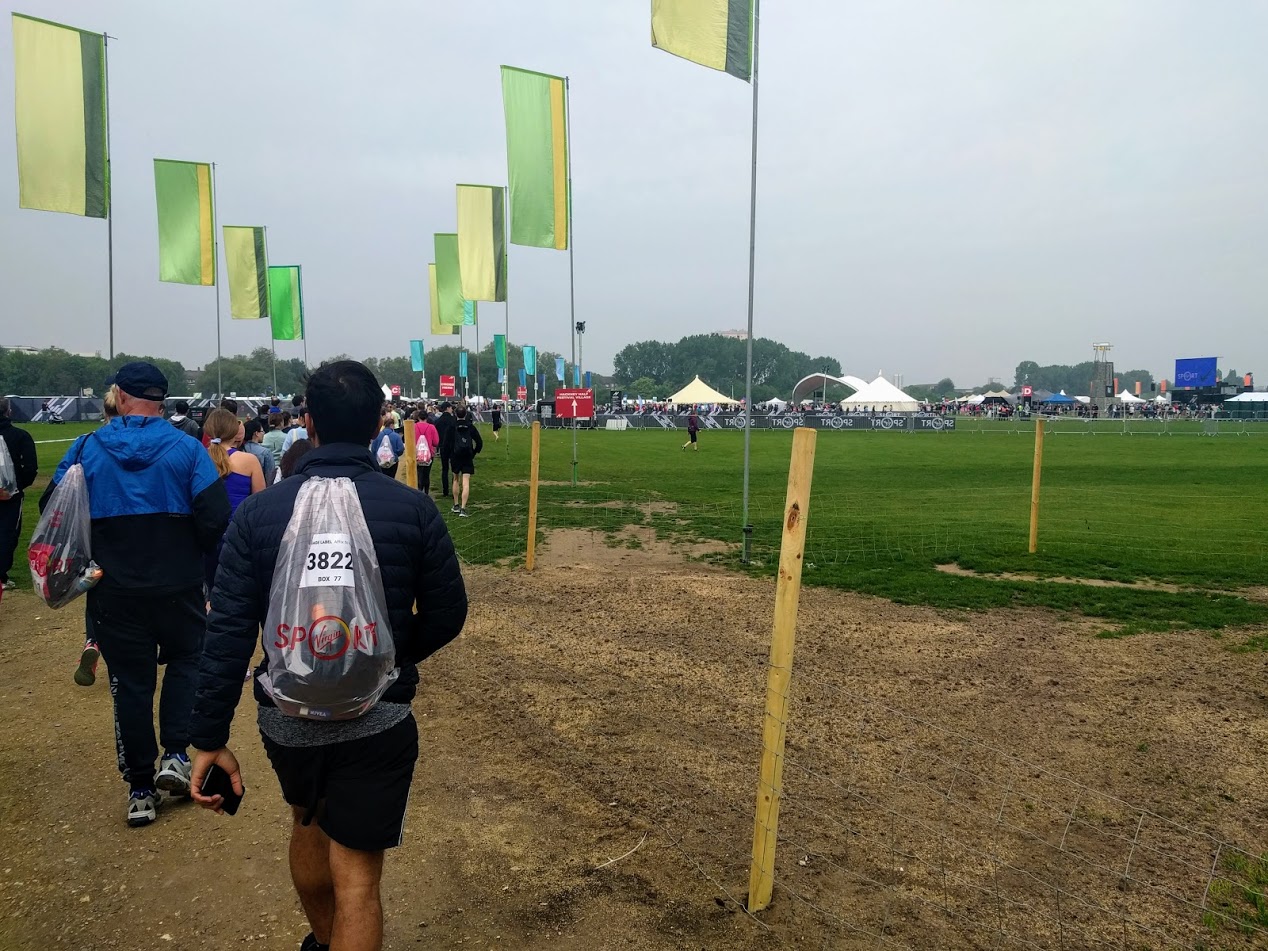 Preparing to the race
And since it was the first one, I prepared a lot for it, at least I thought so. This April and March were record-breaking in terms of weekly mileage: from average 30k a week, it went up to 40-45 at the beginning of spring and hit whopping 60k to the end of April. I also made my PB on Oxford's Parkrun as well as made a decent 1:40:00 negative-split workout with nearly 20k in one go. The race took place on 19 May, and I reserved about two weeks of a good trimming and decreased the intensity of the exercises.
Overall I felt quite prepared, despite a little logistical complication that I had to go to London a day before and stay a night at the hotel. It would be wrong to say that exactly this factor played a bad joke with me, but I definitely underestimated how tiring it could be: to take a train from Oxford, then find the hotel in outskirts of Hackney borough, then try to get asleep with other hotel residents not being quite keen on waking up early tomorrow and therefore playing, drinking & having fun on Saturday night, and finally, wake up at 6 AM to get a quick breakfast, shot of coffee and a warm-up to the start village. But here we go.
The race and its organisation
Numbers first: there were more than 16,000 participants (if any trust to the official results), but definitely much more people overall participated in this event, just check out their blog for details. Without any doubt, it was the biggest race in my modest running career, so far.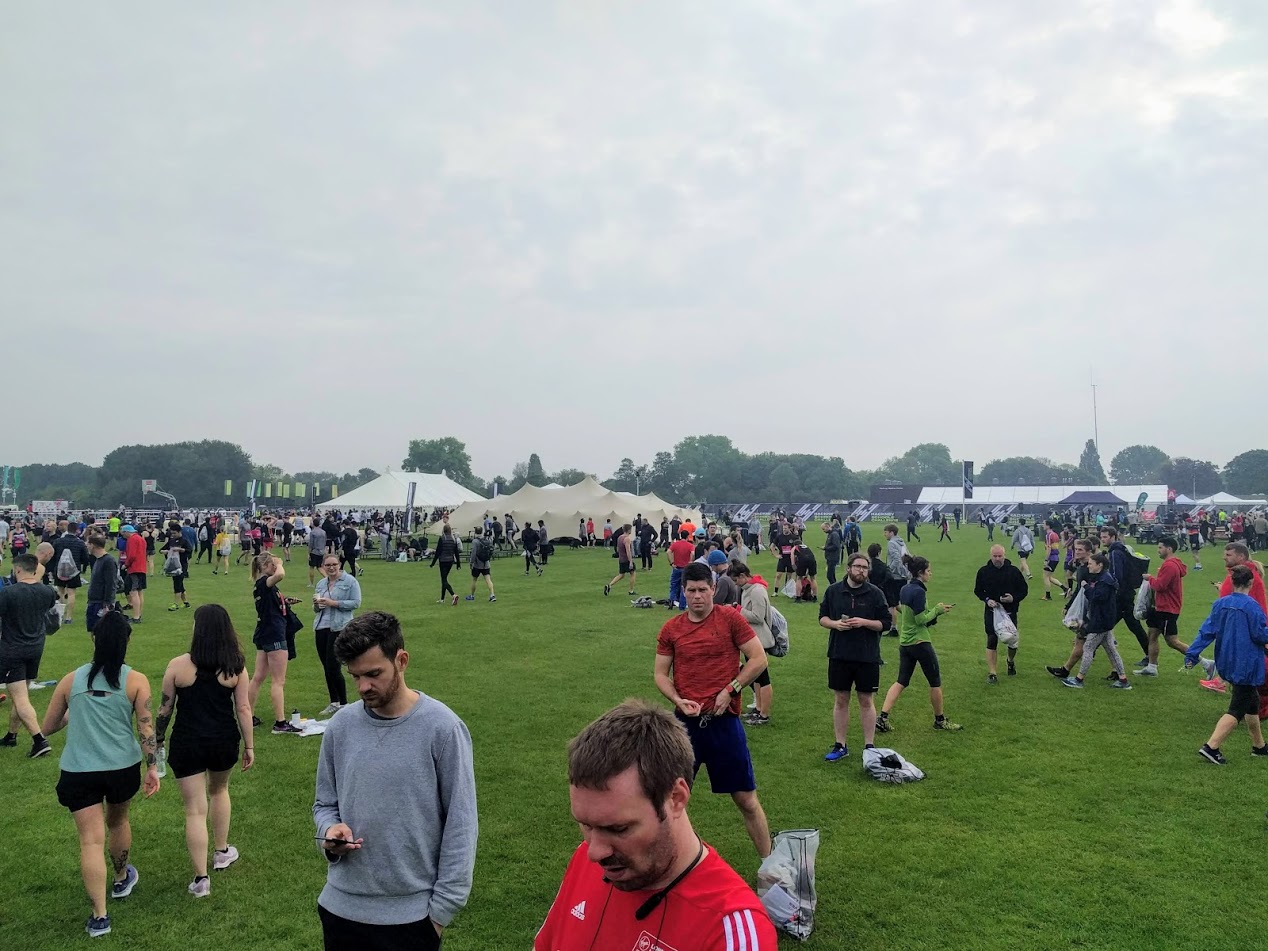 Nevertheless, the race was very well organised, as well as the starting village. Perfect timing, very spacious and well accessible area, all necessary facilities and whatnot. The course was very flat: just some rolling hills and a couple of bridges, which is absolutely typical for London. My Garmin watch measured only about 67m of elevation for the entire race. Here is the official course map, by the way:
The runners were assigned a starting gate letter and were informed in advance about an approximate time of their gate to open & cross the start line.And here was my second fault: I have totally forgotten what was the estimated race time I registered to the race. Eventually, it appeared that I was placed somewhere around 2:00:00, with my planned 1:35:00-1:30:00. What is more, I haven't even thought it mattered to me. Before we started running. Before I actually realised that I have to overtake every single person in front of me, just to run my comfortable pace. But, of course, it was too late, so the first half of the "half" I was in a rush trying to get to the front and meet the group of interest to run my planned ~4:20min/km.
Needless to say, these extra movements had a cost, and to the middle of the race, I was behind my planned time and had to go faster. Got to the red zone before I actually wanted. Got starving for oxygen & glucose and therefore suffered the last mile. My perfectly trained negative-split style didn't work for me. The locals representing Hackney's community did a great job, I honestly appreciated their cheerful and welcoming support.
Surprisingly, the results that were sent to me nearly instantaneously (they appeared on my mobile literally when I got it back from the baggage drop) were much better than I could have hoped for. 1:33:31. Right within the goal's limits.
Here is my Strava track after the race, with detailed splits and HR: https://www.strava.com/activities/2380220358.
What can be improved
If you'd ask me, I'd take this question personally — the preparation plan, logistics of getting to the start village and the race tactics. Not so much for the organisers though: I think they did their job really well. Managing such a crowd isn't an easy task, and the overall atmosphere of fun & celebration of running strongly stayed in the air. Maybe some little things like shuttle buses from London train stations could help at some point. Otherwise, Virgin Sports deserve big thanks and a great portion of respect.