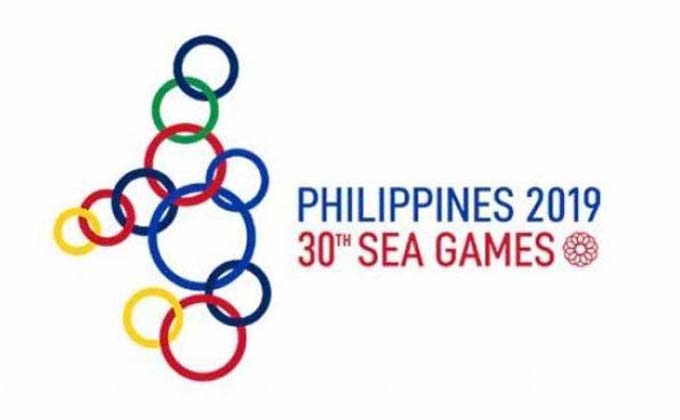 CAPAS, TARLAC – Team Philippines ended the 30th Southeast Asian Games Athletics Meet on a high with two champions successfully defending their gold medals Tuesday at the New Clark City Stadium.  The 11 total gold medals are more than double the five captured in the last edition of the games in 2017 in Kuala Lumpur.
Eric Cray topped anew the 400-meter Hurdles in 50.21 seconds.  Taking the silver was Edwin Binsar Halomoan of Indonesia (50.81) followed by Quach Cong Lich of Vietnam (51.60).
Aries Toledo then snared the 11th and final gold as he retained his title as the Best All-Around Male Athlete by topping the 10-event Decathlon with 7,033 points.  Bui Van Su of Vietnam (6,911) snatched the silver from Filipino Janry Ubas (6,769) after topping the final event the 1,500-meter run.
The team also picked up three silvers and four bronzes for good measure with Joida Gagdao getting one of each.  Gagdao opened the day with a bronze in the 5,000 meters clocking 17:52.17 as a warm up for her favorite event the 3,000-meter Steeplechase in the afternoon where she copped the silver in 10:59.91 behind 5,000-meter champion Nguyen Thi Oanh of Vietnam who timed 10:00.02.
Shot Put winner William Morrison III was denied a second gold in the Men's Discus Throw as he could only come up with a 51.38-meter effort way behind gold medallist Muhammad Irfan Shamshuddin of Malaysia who threw for 57.29 meters.  Morrison had a chance but he fouled on his sixth and last throw.
Also settling for the silver was Mark Harry Diones in the Men's Triple Jump.  Diones soared to his best effort of 16.42 meters in his last jump but it was not enough to dislodge winner Muhammad Hakimi Ismail of Malaysia who held the lead since the third round with 16.68.
Robyn Lauren Brown accounted for two bronzes, first in the Women's 400-meter Hurdles then anchored the Women's 4 X 400-meter Relay with Eloiza Luzon, Jessel Lumapas and Maureen Schrijvers.  The Men's 4 X 400-meter Relay team of Edgardo Alejan, Michael Carlo del Prado, Frederick Ramirez and Joyme Sequita took the remaining bronze.
Overall, the Philippines garnered 11 gold, eight silvers and eight bronzes for 27 medals and third place.  Vietnam topped Athletics with 16 while Thailand was second with 12 gold.