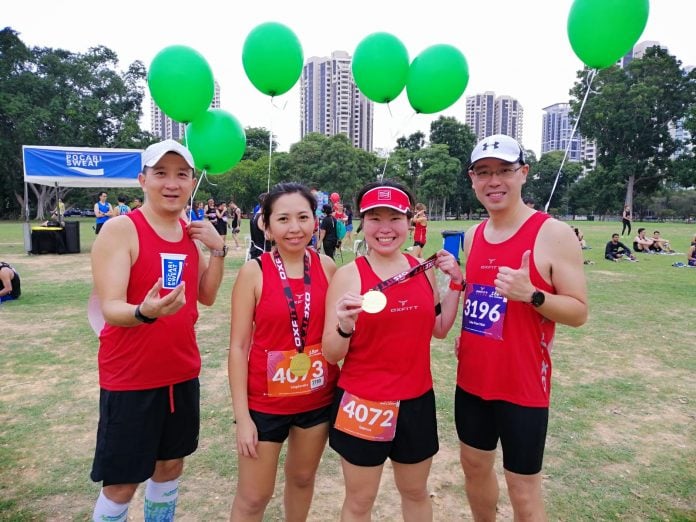 Privileged to be a pacer for OXFITT run ❤ I was pacing for the 18km category at 7 minutes pace to finish the 18km under 2hours and 10minutes. It's my first longest pacing distance ever so I was rather stressed and at the same time looking forward to the run.
Being a pacer needs to put in responsibility, commitment and dedication to the pacer trainings as well. We are leading runners who want to complete a run following our pace to the finishing line.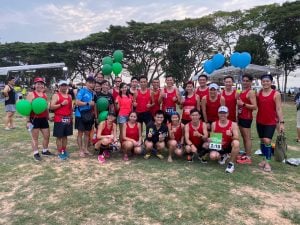 For this pacing duty, I had sacrificed Real Run as I have pacer training which falls on the same day 😭 But luckily, I found out that I siam the getting drench immediately after flag off. Many runners got wet right after flag off at Real Run, not because of wet weather but by water from fire hose. 😆 I wouldn't mind though if it's getting wet at the finishing 😆 I also sacrificed Great Eastern Women's Run, I wanted that holographic medal 😍😍😍 sooooooo much! 😭 I've never missed GEWR since I started running in GEWR 2015. But I chose to pace for OXFITT Run II as it's already a commitment when I decided to join the team last year ❤ I am grateful and honoured to be in Team Pinkapple Pacer ❤
I'm still a newbie in pacing. It's just my 4th time being a pacer and this was by far the longest distance I've ever paced. There's 32km, 18km and 10km category and I was pacing for the 18km category. I felt stressful actually as I've never paced for such a long distance and I trained hard for it. I can say I put in quite a lot of effort for this pacing duty, I'm not even that hardworking training for my own races 😂 I know I need to do more longer runs for this pacing duty because I didn't want to end up couldn't catch up with the pace group and drop out on the race day, that will be a nightmare 😱
On race day, Daphne gave me a lift to the race site at East Coast Park Angsana Green, we reached early to prepare ourselves. There aren't many participants as I believed that most ladies were running in GE or the guys were supporting the ladies running in GE.
There are Pocari Sweat drinks available at race site before the run starts 👍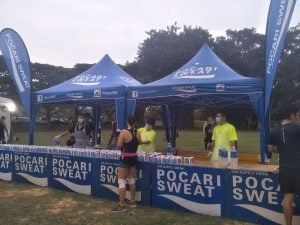 Flag off was on time. The sky was threatening to rain but luckily, it was just that few drops of rain and just for that short little while. When the sky was brightening, we can see that the sky was overcast with dark clouds. Most of the time air was quite still but there are quite a few moments with very nice breeze ❤ There's volunteers/marshals along the way and also distance board. There are many hydration points along the way with water and cold Pocari Sweat. There's also a hydration point with energy gels provided ❤ I was happy to see many familiar runners while running ❤ We greeted runners and cheered for them along the way.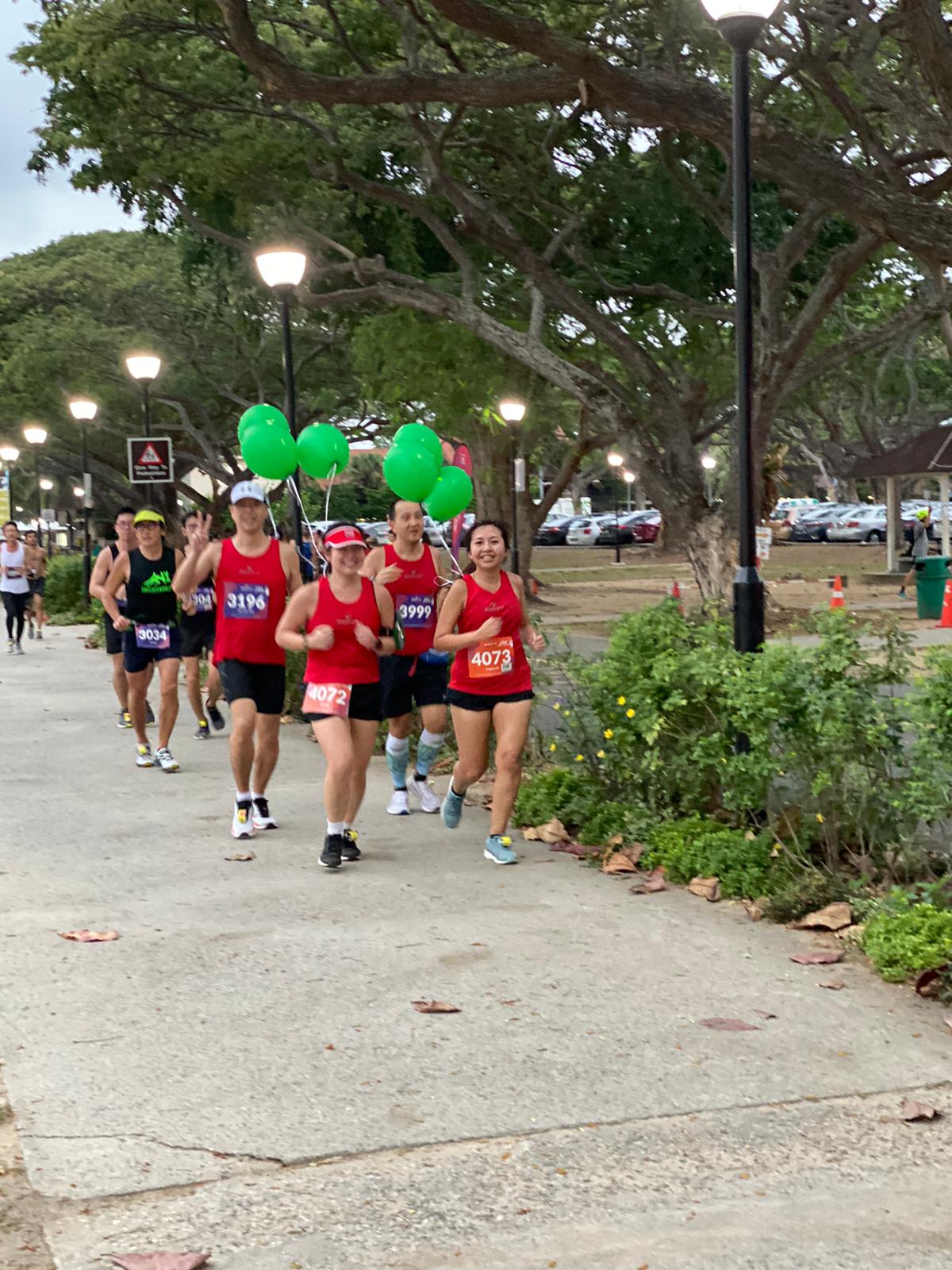 Amazingly, before I knew it, we completed the race in 2hours 7minutes, right on our target to run under 2hours 10minutes. I was still worried I couldn't keep up and have to drop out at first. The awesome part was as soon as I completed the race, I received an SMS on my phone informing me of my timing 😍
The finisher entitlements include finisher tee for the 32km and 18km runners, banana and a can of ice-cold Pocari Sweat and of course the finisher medal ❤
Though I have countless of medals earned from running, this is my first personalised medal ❤ Runners received a medal with the same name/nickname on their race bib on their medal. To be honest I was actually expecting medal collection part to be in a mess and chaos but it's actually fantastic without issues ❤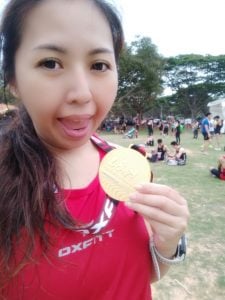 Just another awesome event by Pinkapple events, hope that I will have chances to carry on pacing and also to serve the running community 💪