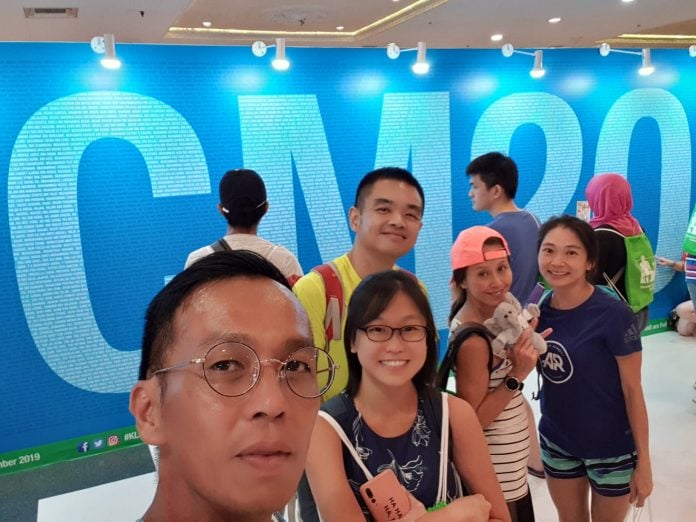 First time doing this race although the venue is very near to Singapore.  I was never drawn to do the capital races around ASEAN region except for Jakarta Marathon which was done because a friend happened to be posted there for work.
Registration for the race is the same online form.  The good thing is there is no need to ballot unlike most SCMs.  Taking the Half Marathon instead of FM, as I kind of felt I did too much FM and it is not quality enough. Maybe I should perfect the HM then think about running so much FM.  Well, many schools of thoughts on this.  Bought a small elephant plush toy at the same time for donation to a local hospice.  The elephant plush turns out to be quite cute and a perfect gift for my nieces.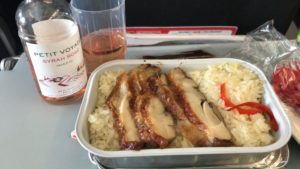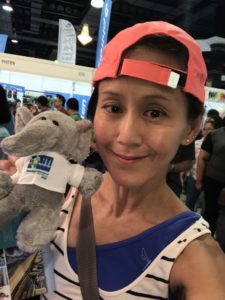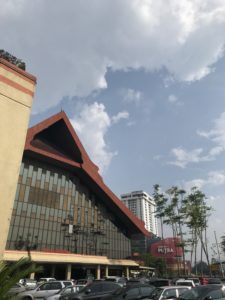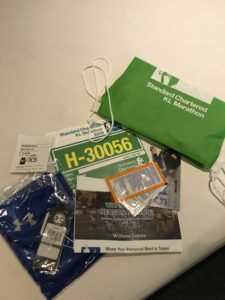 Race Pack Collection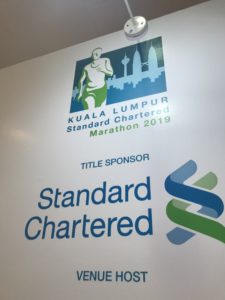 Collection was at the Tun Razak Plaza, it is quite a huge convention centre and there were many participants from around the world.  Really good to see so many runners coming together again.  There is also a race expo after the collection where the runners can buy some last-minute products for preparation of the race.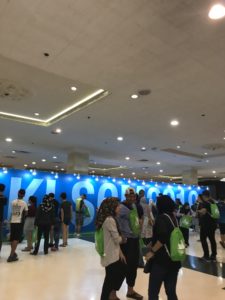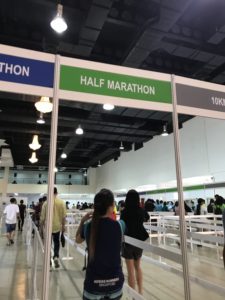 The green drawstring bag holds your running bib, with the event tee and also some coupons for discounts and stuff.  There was also a sunscreen which you can use for shielding off the sun.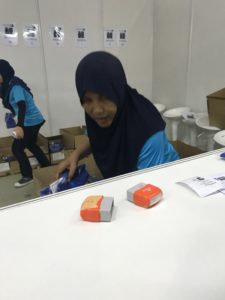 Rest and Relax Before the Race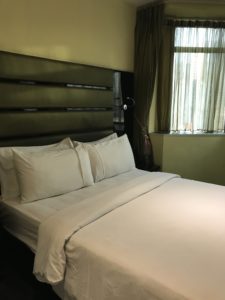 This time, I went with the Tortoise runners again.  A small gang of 3 ladies and 2 men.  We have 2 people doing the half marathon, me and Alice, the rest, Daphne, Fowler and Kevin were doing the 10km.  So this time no one did the Full marathon.
We stayed at the Arenaa Star Hotel which was very near to the start and finish line for HM and FM.  It is rather spacious and the toilets were good and functioning.
This time I did not get to shop much only went to a mall near to KLCC just to meet our other 2 friends, Gary and Suat Har and have dinner.  After dinner, I did a one hour massage.  It really helped to relief some of the muscle stress that I had since I had been running a bit more to train for a marathon.
Race Route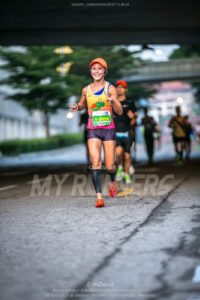 The race starts at 5:30 am at the Dataran Merdeka.  This is like a big open field in the city centre.  The area is huge and good for races as the big field serves as a good event space for all.  For the 21km route, it is simply one big loop start from the same place and end the same place.  Much of the route was on high way, although there were slopes here and there, I felt it was manageable.  We were lucky that the infamous haze was cleared before we came and the air quality was good.  This was coupled by the cool weather with a light shower the night before.  The full marathoners got caught in the rain but not for long.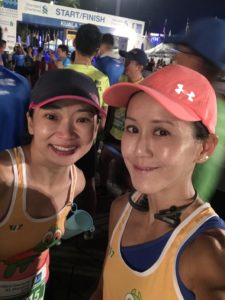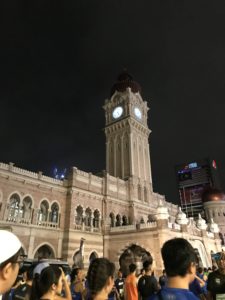 There were really quite ample space for all to run and the water stations were long enough with volunteers dishing out water and isotonic drinks for all. Some stations were equipped with cold sponges which really helped to relief the heat and also bananas.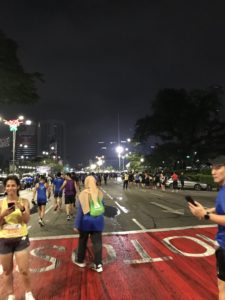 About 5km before the ending ( so I remember) there was an arch of mist for those who needed some cooldown. But I personally felt that it was not that great and did not like it.
Photographers could be seen all around.  So there is not worry not to get any photos.  I must say, there were many strong female runners at the HM this time.  As usual, I got overtaken by some of them towards the end.
Finishing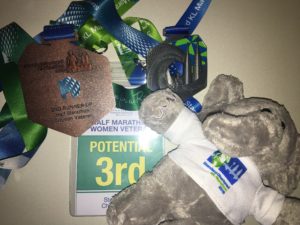 So the last 2 km sees us right back through to the Merdeka Square.  Already quite tired and lost of motivation.  I pushed myself through, the best part is from afar you could see the finishing line and the timing clock.  Makes you want to push just a little bit more to finish it all up.  Was surprised when I crossed the line and one volunteer passed me the Potential Winner tag.  I was really not expecting and just wanted to push myself for the best that's all.
Finishers get a medal (only FM gets the Finisher tee).  A bag filled with refreshment was dished out to the finishers.  It was good so you can put all your stuff inside while making your way to the bag drop tent which was quite a distance from the ending.  This time round I was kind of stuck in the winners' tent and did not walk around to see what was in store at the finish line.  Met many people along the way, mostly Singaporean and Malaysian friend runners and of course the good friend I met in Malaysia Women Marathon , Ms Bee Hong, who is also a running star in Malaysia.  Missed my target with a slower gun time, I hope I will be able to improve it in the up coming race.