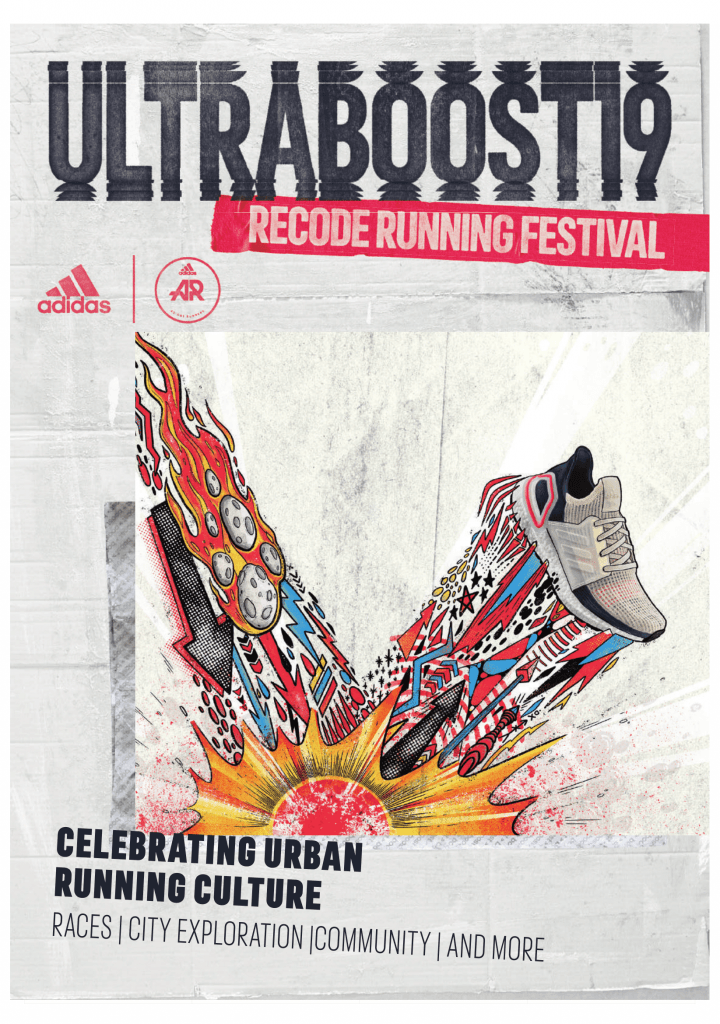 "Running re-invented, re-boosted" were some of the words used to describe the new adidas Ultraboost 19 shoes! On Saturday, 16/03/2019 was the Singapore adidas Ultraboost 19 shoe launch event. adidas has teamed up with District to bring us the adidas Recode Running Festival! Held over several countries worldwide, Singapore is one of the many countries to experience this unique event!
This morning's event took place bright and early at the Asian Civilisation Museum and everybody was definitely all ready and excited to take on the adidas Recode Running Festival grid. I know I was! I love playing District ever since it came to Singapore last year. For those who haven't heard of District, it is a movement created to inspire urban dwellers to rediscover their city and level up their fitness. There is no set route and no set distance.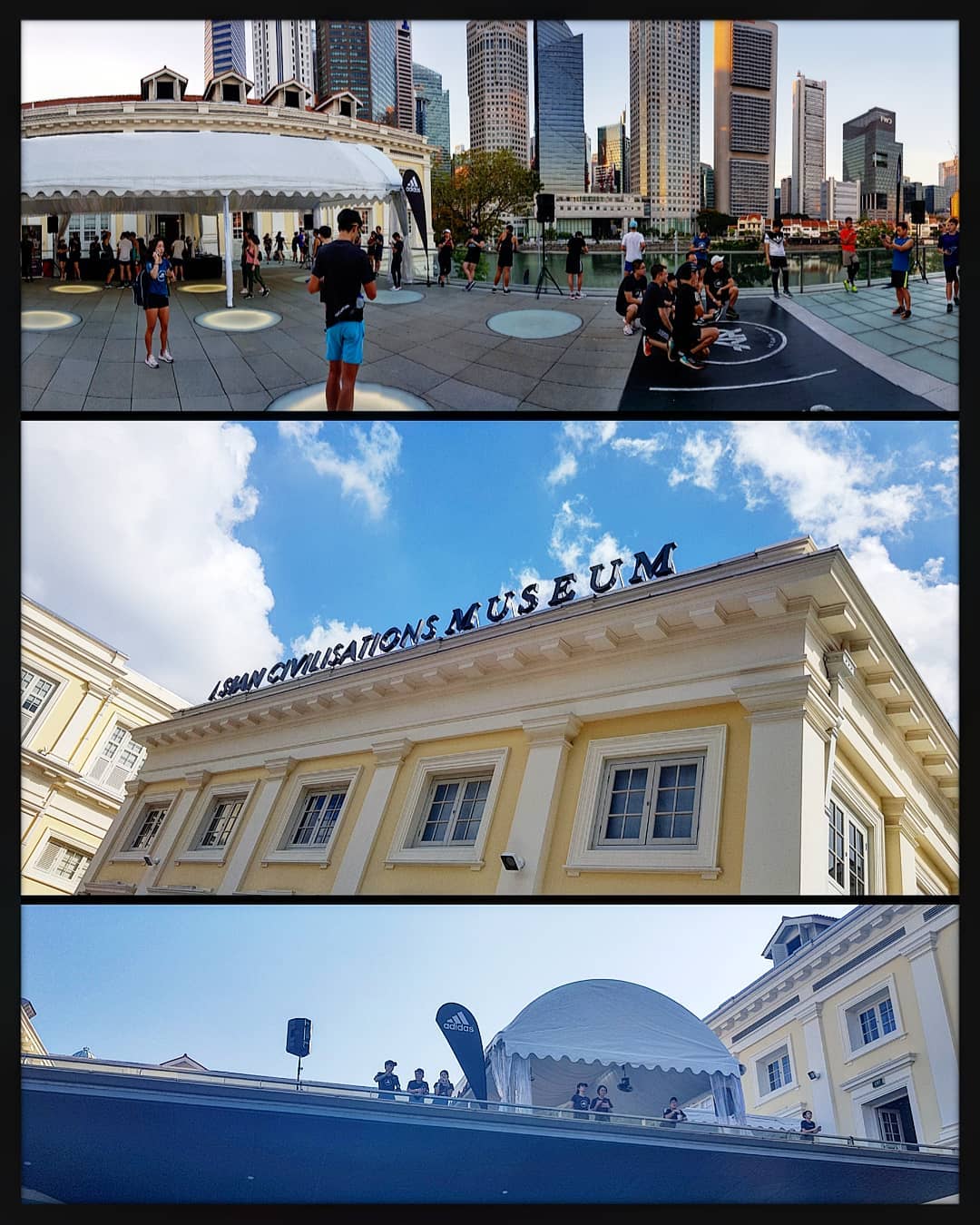 For today's event, participants were to start and finish at the Recode Running Festival base and navigate through the Marina Bay Area, alongside the Singapore River and Fort Canning with the District app in your hands. The grid has 38 checkpoints and 21 challenges! Sounds daunting? Well, the strategy is key when it comes to playing District.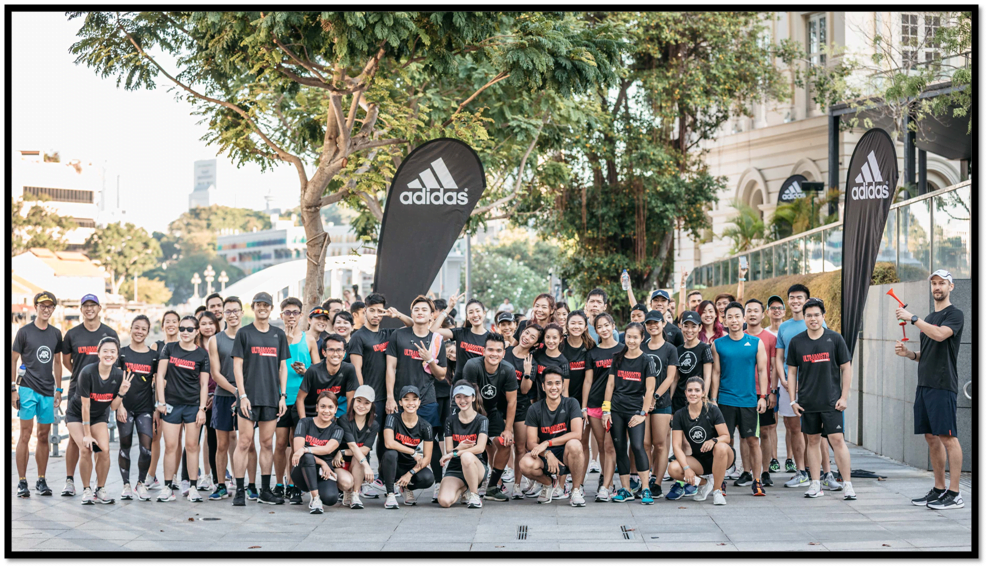 Once we were flagged off, all of us headed in different directions and I explored with Team JustRunLah. Immediately we were faced with a Time Trial and had to dash from an assigned start point to an end point to get those points.  There were sooo many of these Time Trial challenges that it was exhausting but fun. Our strategy was to explore upstream by the Singapore River towards Clarke Quay and then head back towards the Marina Bay area and then back to base. I didn't even want to step into Fort Canning as it's just hard to navigate there and the elevation would also tire you out really fast.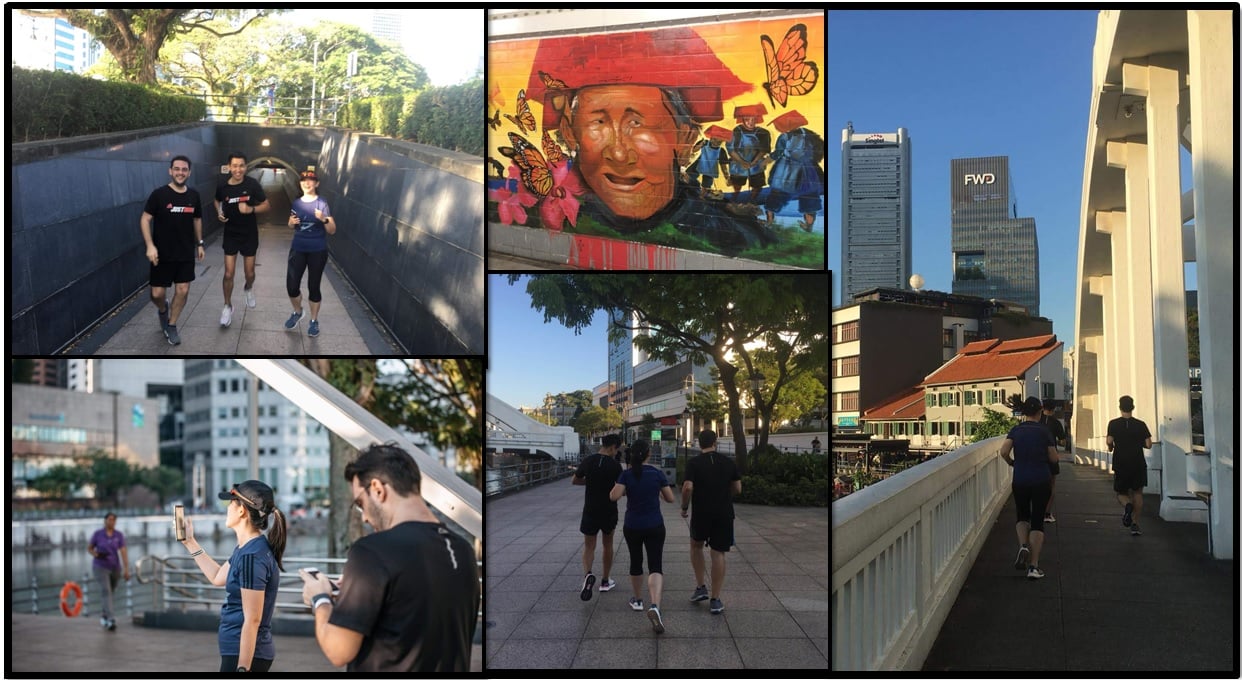 It was fun exploring with Team JustRunLah! was we tried to solve the Trivia and AR Challenges and cover as many checkpoints and challenges. In total, we managed to complete 10 checkpoints and 12 challenges. For me, I was sooo close to getting one of the top spots for the ladies category but was just a tad off because of my clumsy fingers and I entered a wrong answer at one of the trivia challenges causing me to lose points. Anyway, no loss as I had an awesome workout and lots of fun!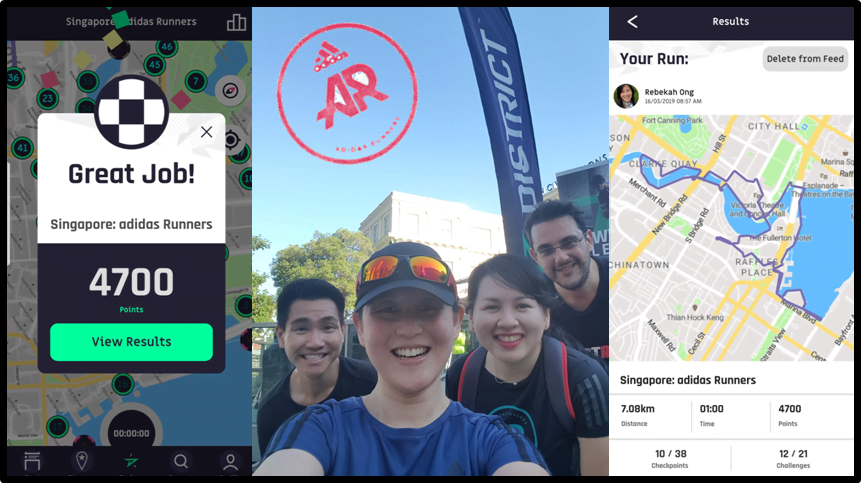 After we returned to base at the Asian Civilisation Museum, there were lots of goodies awaiting us. There were drinks by Pocari and Gorilla Juices, Acai bowls from Project Acai and many more. There was a prize giving ceremony for the top 3 guys and girls from the event and thereafter were quizzes which were open to participants and there were some nice Adidas merchandises to be won.
Overall, I really had an awesome Saturday at the adidas Recode Running Festival! After seeing and hearing sooo much about the latest Ultraboost 19 shoes, can't say that I'm not tempted to get one myself. Do check out the latest Ultraboost 19 here and you can find out more about District here. Happy reading guys!