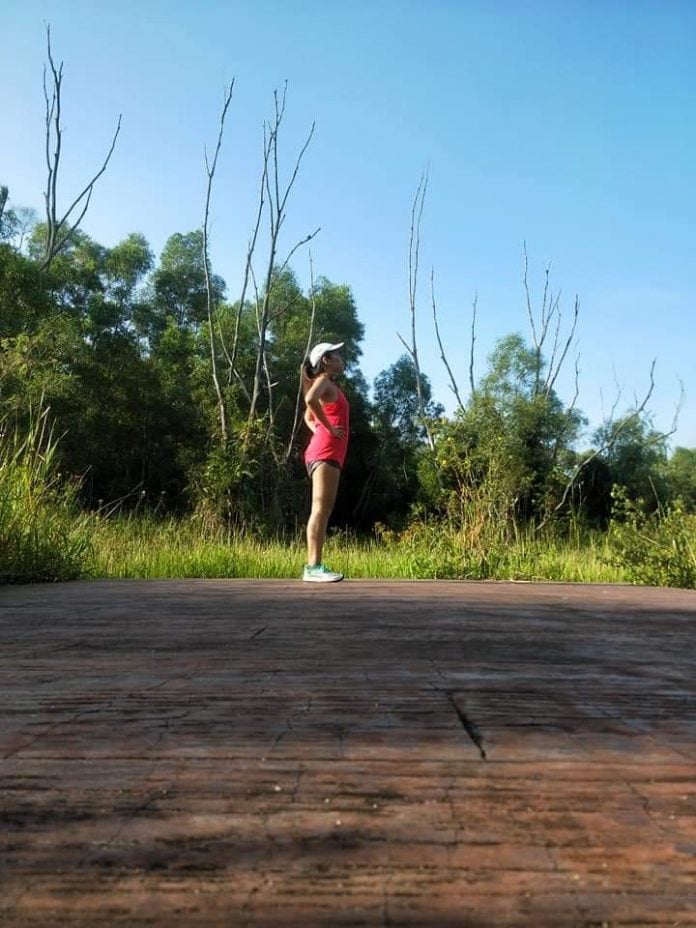 In about a week after I submitted my previous run in Upper Seletar Reservoir JustMove! Asia challenge and for the admin to verify the run, I received the super chio medal with Rocket Tower finely crafted on the medal and on the other side, it's the most Instagramable tree in Singapore 😍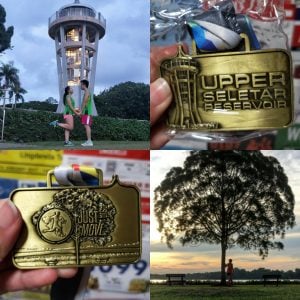 Anyway, it's really a good place to go for a pak-tor run and take some memorable and beautiful photos ❤
After I received the first medal, I became very motivated to run for the second medal of the of the JustMove Asia challenges 💪 As I was training for a marathon and need to clock a long distance run, I studied the map and then decided to run to Tampines Eco Green because it's far from home in Yishun 😆
To avoid the sun as much as I could even though I dreaded waking up early in the morning as well, I managed to start my run at around 5.40am. Never been up this early other than going for races 😁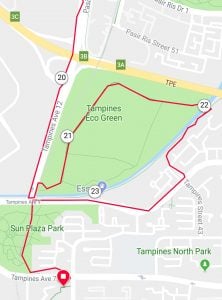 After about 20km into the run, I finally arrived at Tampines Eco Green, but to my horror, it's upgrading/renovating/under construction 😱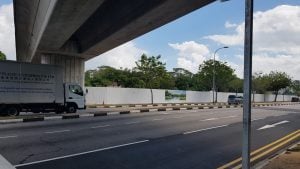 Luckily it's not that the whole area being blocked up from entering. I found the entrance into Tampines Eco Green along Tampines Avenue 12 and ran half the park. It's a pretty small park of but consists of freshwater wetlands, grasslands and secondary rainforest. The verification checkpoint for this challenge is the Tampines Eco Green sign and it was fenced up away from sight 😨 Guess JustMove! Asia didn't penalised as I received my medal for this run already 😆 To my defence, I ran there and I'm at most 20 metres away from the sign as it was fenced up 😂
Tampines Eco green used to be my frequent running place as I used to work nearby that area. Before work, I had my runs there and it's really a nice place to run in with all the greenery. Though at times, I can hear the sounds of vehicles by the busy road but it's still not that bad. The surface on the park is grassland, quite enjoyable to run on as the carpeted grass is very well maintained. Though at some parts of the route it get pretty hot because of the wide paths and couldn't get much shades.
I think it's not advisable to enter the area after dark as I don't recall seeing any lamp posts or street lights within the park because it's an eco-friendly park. There's also an eco toilet that doesn't flush. 😆 It's stated as well that the opening hours are from 7am to 7pm, so I wonder is it entering the park between 7pm to 7am considered trespassing?
The main activity in the park is bird watching and that's why it's the medal design 😍 Though whenever I was there, I didn't take the time to sit around for bird watching but there's plenty of these white breasted waterhens 😊
There's no carpark for the park so if driving, would have to park at the nearby HDB which is just a stone throw away. It's a tranquil and amazing place as just a few steps into the park I completely forgot about the urban city I'm in 😊 It's one of the nicest parks in Singapore that I've been to and I can still remember the first time I was there, I thought it's such a nice place and wonder why didn't I know about it earlier. I'm really grateful to NParks and their effort in maintaining the place and always doing upgrading for the parks ❤
---
Registrations are open
Great news for JustRunLah! readers. Click here to enjoy an additional $5 OFF JustMove Asia challenges.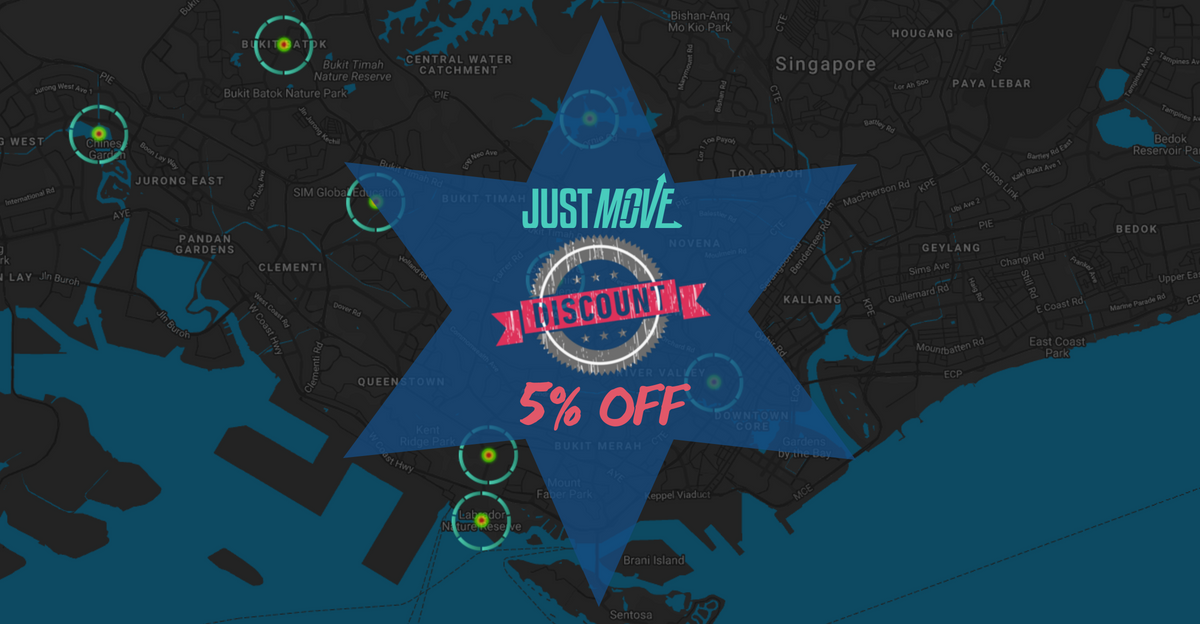 A must-have collection for the lovers of outdoors in Singapore. Discover our most scenic routes and get awesome medals delivered right at your doorstep