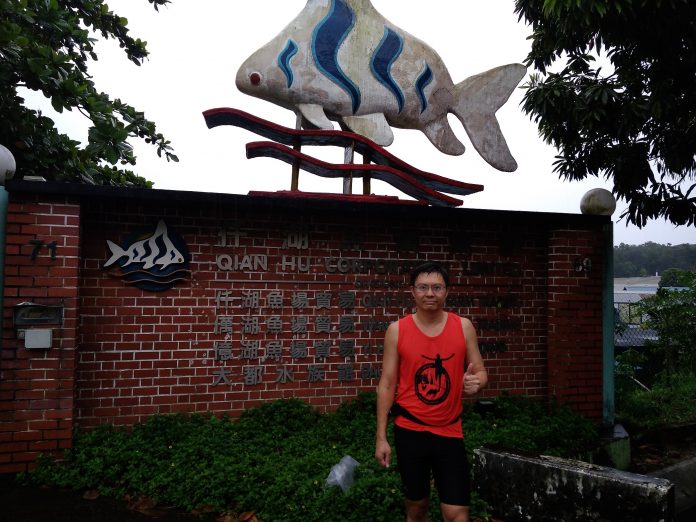 When we mention the west part of Singapore, the 2 things that usually comes to our minds are: factories and farms. There are not many races that are being held in the west. Thus, I signed up immediately when this event was opened for registration. I was curious where, or which farms the route will bring me. Also, I was seeking a new experience apart from running in the city areas and eastern parts of Singapore.
The Event
The B.I.G Farm Walk & Run is an annual community event organized for the residents of Chua Chu Kang GRC and Hong Kah North SMC. It comprises of a 8 km Run, 3 km Walk and Kids Dash. I am taking part in the 8 km run, but had actually planned to walk in some parts of the route to take in the scenery. The route takes the participants to some of the well known fish farms and nurseries in the Sungei Tengah area.
Race Day
It was raining very heavily in the wee hours of race day, 14 Oct. I had hoped for fine weather, as there were also two other races on the same day – The Great Eastern Women Run and The Performance Series. Nevertheless, I decided to go ahead to attend the event, keeping my fingers crossed that the rain may subside when I reach the event site at Brickland Road.
I took the 1st train from Bedok North to Bukit Panjang. I had planned to take LRT from there to Choa Chu Kang (CCK). But upon reaching Bukit Panjang at 6.50 am, I realized the LRT was not yet in operation. I spent some time pondering on my options, before chancing upon a notice which states that LRT shuttle bus is available to CCK MRT Station. I proceed to the designated bus stop outside Hillion Mall and boarded the bus when it arrived. It took approx 10 mins to reach CCK. Easterners who wish to travel to CCK at this time may want to take note of this.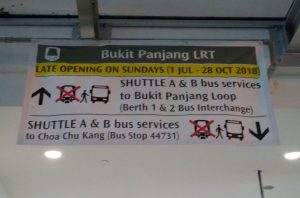 The organizers had arranged free shuttle bus (opposite Lot One Mall) to the race site. I boarded the bus with other participants and reached the site at 7.45 am. The 8 km run had already been flagged off. I did some warm up exercises and quickly commenced my run.
It was still raining. Kudos to the organizers for being prepared and provided disposable ponchos to those who needed them. I decided to forgo the poncho and run in the rain, my first after all the races I did. I also made the right choice to wear my trail running shoes as they provided better water proofing and grip in such wet condition.
It was cold and somewhat 'surreal' running in the rain, especially in this 'countryside' environment where the air is fresh. I passed by Nippon Koi Farm, Qian Hu and Rainbow Aquarium. It was very tempting to pause and go in visit them as I used to be a fish hobbyist. The plants from the nurseries and vast landscaping added a natural and somehow rustic feel to the surroundings.
I slowed to a walk many times to appreciate these farms and scenery and took time to speak with some of the volunteers stationed along the route. Many of them were 'aunties' and 'uncles' in their 50s and 60s and they were great in supporting this event despite the downpour. Must really salute their commitment!
There were 2 hydration points providing water and an ambulance was standby at the Lor Semangka junction.
After a while, I passed SPCA and exited to the main Sungei Tengah Road. I joined the walkers, who had started their walk at 8.00 am and were now heading back to the Finish point. By now the rain had considerably subsided. Everyone appeared to be in high spirits as we slowly walked back to Brickland Road.
The collection of goodie bags and finisher medal was quick, though I feel the area was quite messy as it was crowded by participants who were not directed away after collecting their entitlements.
Post Race
The event site was abuzz with activities. There were performances by local residents and the Kids Dash was about to commence. The crowds rested while waiting for the lucky draws at 9.45 am. There were 20 prizes to be won. The top 3 prizes, all aleoca children bicycles, were won by kids! Mr. Gan Kim Yong, Mr. Zaqy Mohamad and Ms. Low Yen Ling, minister and MPs of this GRC, gave away the top prizes.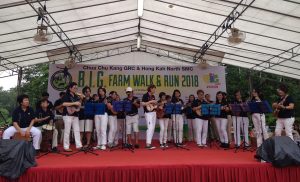 I left after the lucky draw, didn't manage to win anything but feeling great from the farm run.
Comments
This is a well managed event with a unique race route.
I encourage runners who are looking for a refreshing experience in the west to consider this event next year. Do not be put off by the travelling distance as it is just a once a year event.