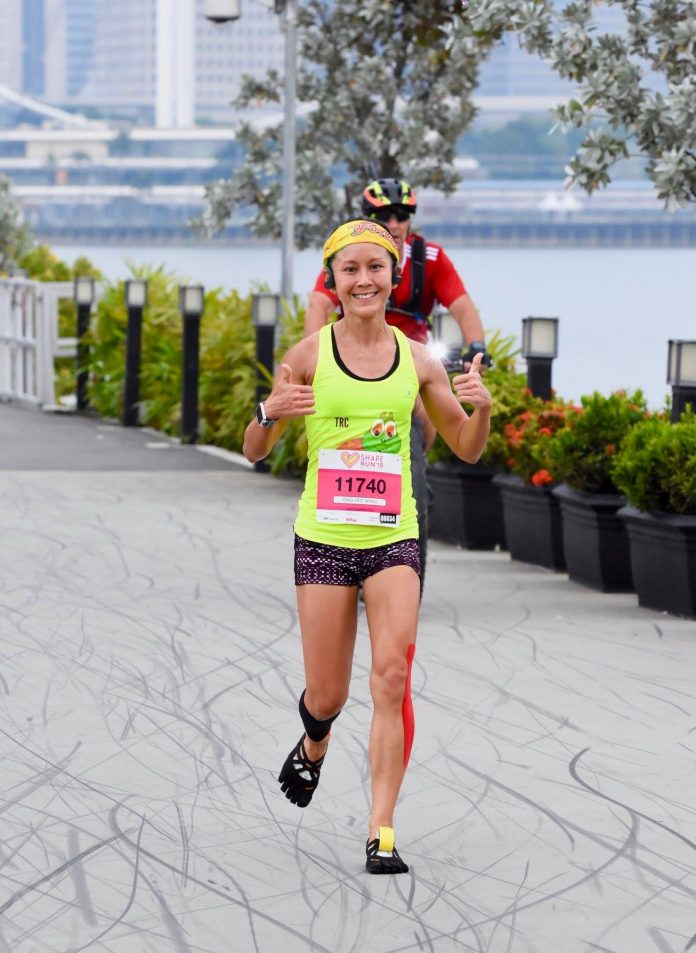 One of the ladies run in Singapore that is well liked by the ladies not just because it is a run dedicated to the ladies, but also the fact that the run provides one of the most bountiful goodie bags from food to ladies stuff like skincare, hair care etc.
Had not been able to join this for a few years and finally back this year.  The tee shirt was by Sketchers and in lovely pink.  There was also finisher medal for all participants.  5KM and 10KM were the options that the ladies could go for.  Although the registration online has very last minute decision on the start and end venue, it was finally settled at Gardens By the Bay East.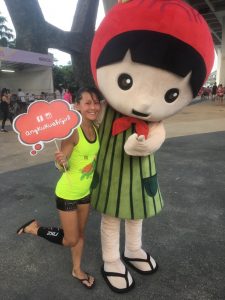 RACE PACK COLLECTION
The race pack collection was at City of Tomorrow at the City Link Mall.  It is actually a fashion store with clothing accessories.  The queue was pretty long for the first day of collection but still overall well managed.  The super goodie bag designed by courtesy of the Ang Ku Kueh Girl.( website:https://angkukuehgirl.com/)This local designer creates cute Ang Ku Kueh ( local snack) designer goods like key chain, bags etc.  Inside the bag contains many goodies like Kellogs cereals, many discount chits for facial fitness classes, skin care and feminine care products and of course the bib and the tee shirt.
RACE VENUE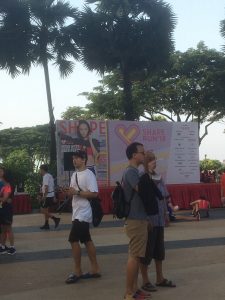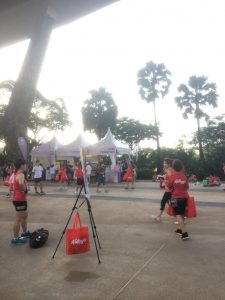 The race venue is actually not very known by many but it is becoming a popular place for races.  Right under the Sheares bridge, the Gardens By the Bay East has one car park for the public and gets filled up fast, many also parked along Tanjong Rhu Road as there are no restrictions.  I drove but heard from some friends taking the shuttle bus that it was really slow and jammed as there is only one road leading down to the place.
The location has its advantages despite the accessibility issues.  Being under the bridge means that there is shelter even during rain, and the concrete floor meant that no muddy grounds for the ladies to rest.  There were also many booths set up for the ladies to try out many products and also Singaporeans favourite, to take photos in the various photo booths.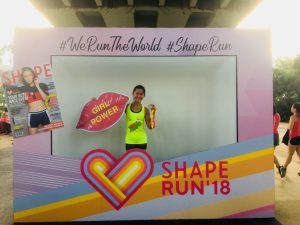 The standard 10km course along the bay and then to the barrage, Marina Bay Sands and back.  For 5km, it is half of the deal.  Along the way there were hydration.  Saw some men pacing their ladies, it was really nice and also many local photographers like "Running Shots" "Run Photo Run Gallery" provide the runners with some very professionally taken free shots!
Overall I would say this is one race that is enjoyable and fun especially seeing all the lady runners.  But the competition does not really mean easier too as more and more stronger runners hit the scene.