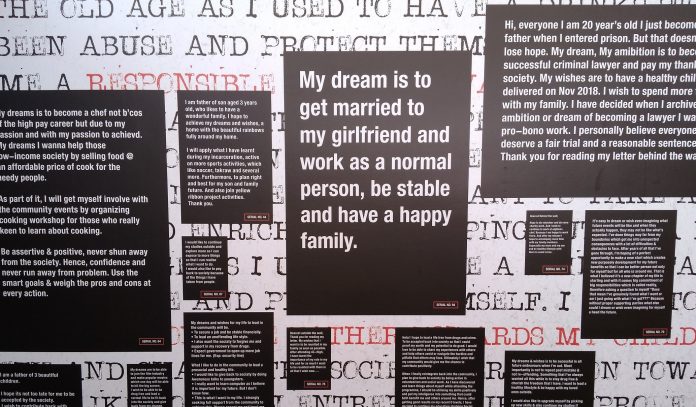 The Yellow Ribbon Prison Run (2016) was the first ever race event I participated. The objective of this race is to support ex-offenders and give them a second chance to integrate back into society. That was a first step for myself to the many races in the years to come.
The Race
This year is its 10th anniversary and falls on the 9th Sep.  The race comprised of 3 categories: a 10 km competitive, 5.6 km run (team of 4) and a 5.6 km fun walk. As in previous years, the race route commences at the SAF Field near Changi Village, enroutes through housing estates, industrial park and finally ends at Changi Prison.
This is one of the most unique local race in terms of cause and location, and it is definitely a good departure from the usual race routes in parks and city centre. This is also probably one of the few road races where the start and end points are in totally different locations.
I believe these are the reasons why the Yellow Ribbon Run attracts so many participcants year after year (this year 9000+), even though the site is not very accessible.
However, the race route is not a flat terrain. It consists of up and down slopes and may pose a challenge to runners. Certainly not quite suitable for those aiming for a PB!
Race Day
It had been raining almost non-stop since Friday (7 Sep) to Sat morning. Fortunately, the skies opened up by Sat afternoon and we had a cool weather for the POSB Passion Run for the Kids. I had hoped the downpour would have completed by then and we would have dry weather for the Yellow Ribbon Run on Sunday morning.
I woke up very early on race day. My experience 2 years ago reminded me I should be early to avoid the expected heavy traffic leading up to Changi Village. Unfortunately, I was caught in the jam yet again.
The 10 km run was flagged off at 7.15 am by Mr. Chan Chun Sing, Minister for Trade and Industry. I arrived at the race site at 7.45 am, which was the scheduled flag off time for the 5.6 km fun walk. There were many other participants who were late too; many of them (including myself) had come by bus, while others boarded the shuttle services.
I was determined to run the 10 km route as I had already tried the 5.6 km walk in Year 2016. Hence, I commenced together with the 5.6 km walk, but chose to run at the opposite side of the road in order to avoid running into the walkers. So what should have been a mass run became a solo run for me! I only rejoined the others at Loyang Way where the roads were wider.
I enjoy running at this eastern part of Singapore. We passed by a few military camps and a number of aerospace related companies, a reminisce of last year's Puma Night Run at the Aerospace Industrial Park. The organizers had put up some 'route games' and the mist station was welcoming. There were gradual slopes here, but I guess no one was complaining. There were sufficient hydration points, which I estimate 1 for every 2 km.
The 10 km and 5.6 km routes were similar till we reached within sight of Changi Prison, where the 10 km runners turned left into Tanah Merah Besar Road while the 5.6 km walkers continued forward. We U-turned at the back fence (south perimeter) of Changi Airport and continued to Changi North Way and Changi North Street 1. There are a number of logistics companies (e.g. Agility, Hafary) here. The roads are wide though I think only a portion had been closed for the run.
We turned right at the junction towards Changi Prison. The last stretch, 2 km or lesser, took us around the inner perimeter of the prison. The buildings within the prison compound are 'imposing' and are all fenced high up from each other.
I managed to complete the race within my usual time, feeling satisfied from a good run and ready to explore the post-race activities.
Post Race
Many activities were in store for the race participants. There were games, ice cream, massage as well as band performances from instructors from the Performing Arts Centre (PAC). We were also encouraged to pen down messages of support from our bibs and attached them to the 'tree of acceptance'. There were exhibits of art pieces done by convicts and information of the various rehabilitation programmes.
But in my opinion, the focus was actually on the messages from the convicts currently serving their sentences. These messages are heartfelt and they reflect what the convicts yearn for – forgiveness from family and acceptance by the society. All promised to turn over a new leaf and commit to contribute back through community services. We were urged to pen down our replies to any such message as we wish.
I lingered a while more before making my way home.
Comments
This is a well-organized race. If you are looking for a unique race in Singapore, then this race is for you.