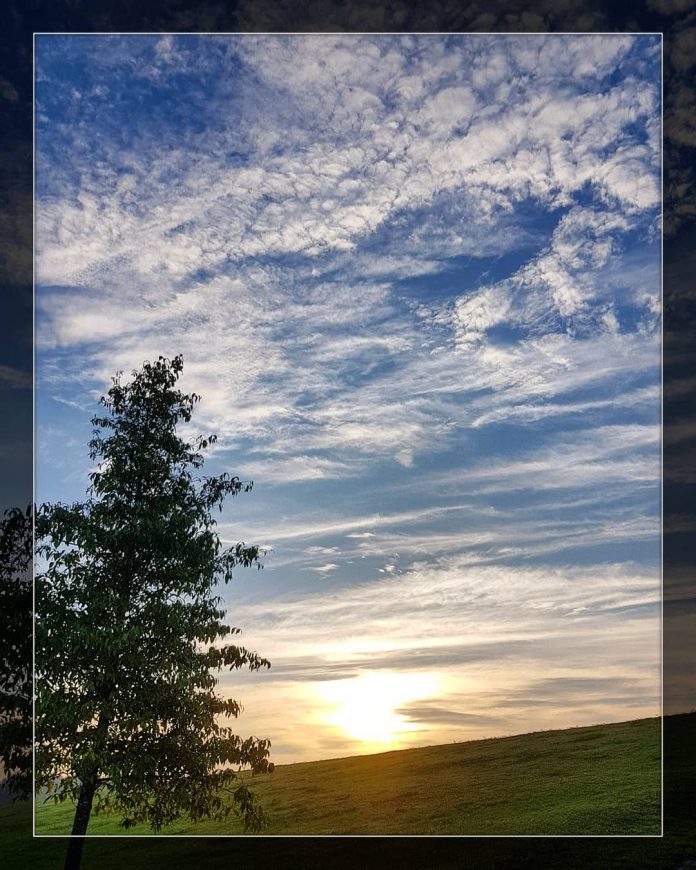 Wow! It's been sometime time since my last blog post on the JustRunLah! website. Time really flies in 2018 and we are already at the mid-year mark. So far, 2018 hasn't been the best for me in the fitness training as I've injured myself and sometimes even jogging has been challenging for me.
An injury doesn't mean that you should stop all workouts but find sometimes suitable that won't aggravate your injury. For me, it was brisk walking rather than my normal jogs or runs. Yes, it's a bit of a pace change but slowing down had its pros. You get to re-discover things again and enjoy and appreciate your surroundings. It is definitely a workout!
Recently, I did two back to back 10KM brisk walk sessions. The first was a relaxed exploration of Punggol Waterway all the way to Coney Island and back. Having to slow down really allowed me to admire the scenic surroundings that this place has to offer. Normally, when I come to the Punggol Waterway area, it would be for run events and during these times, I would be engrossed in the completing the race. This time, I managed to catch the beautiful sunrise and enjoy the calmness the place has to offer. Check out these photos that I took during my walk.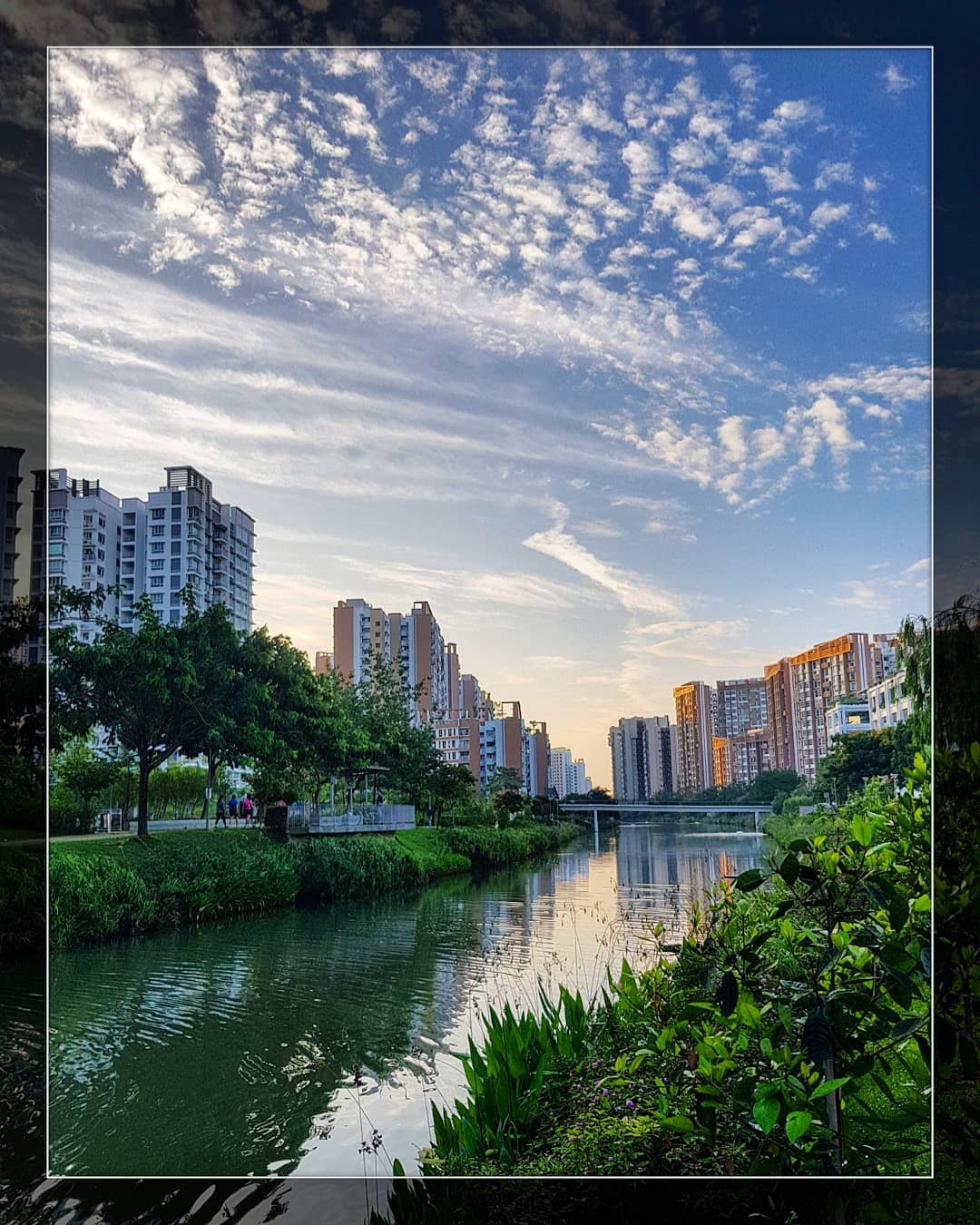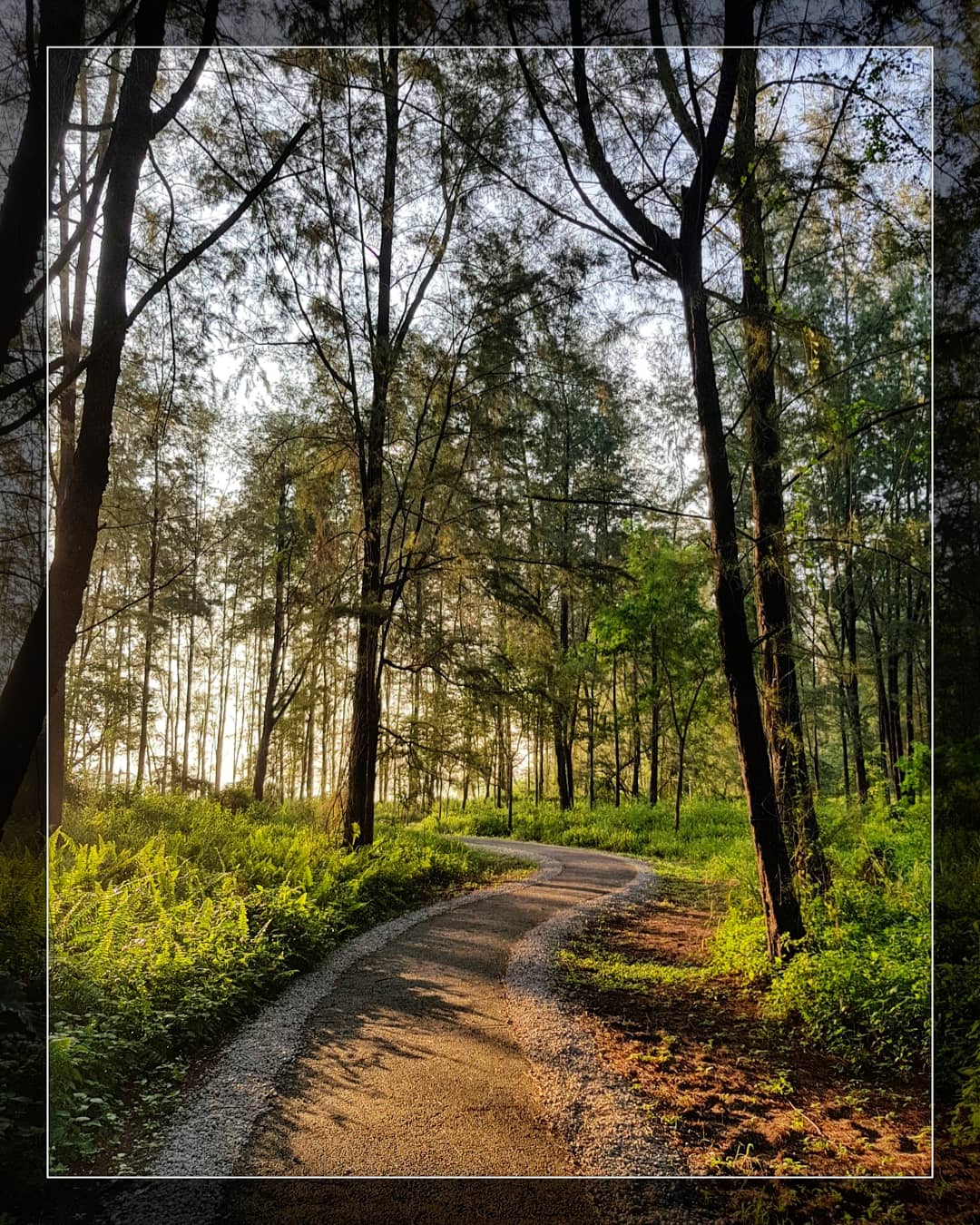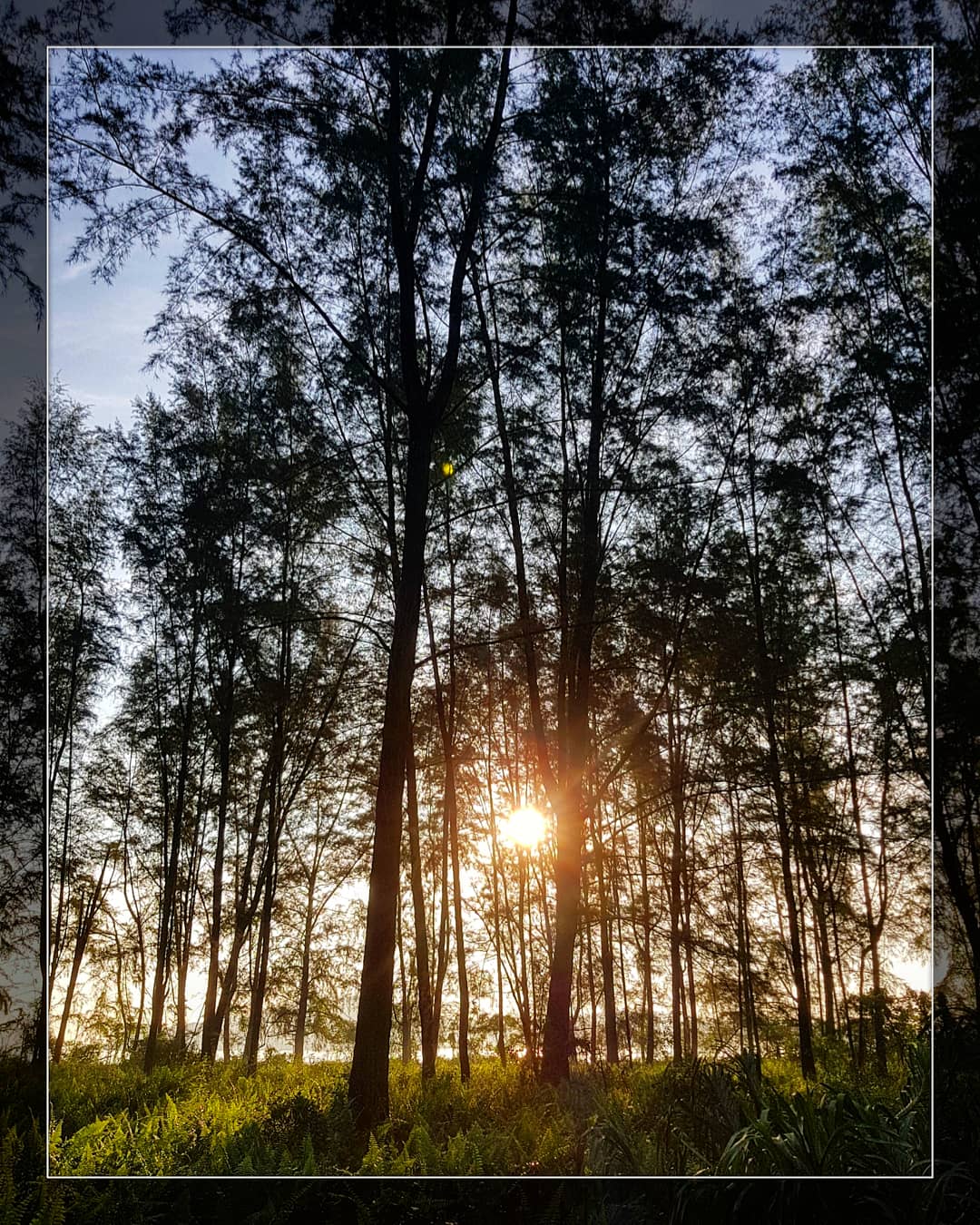 The other 10KM brisk walk session was during the Income Eco Run; as I was still recovering, I had decided to brisk walk all the way with to the FINISH line with my friend, Yi Hsiu. Walking 10KM without company would be a challenge but thankfully, we motivated each other to keep moving.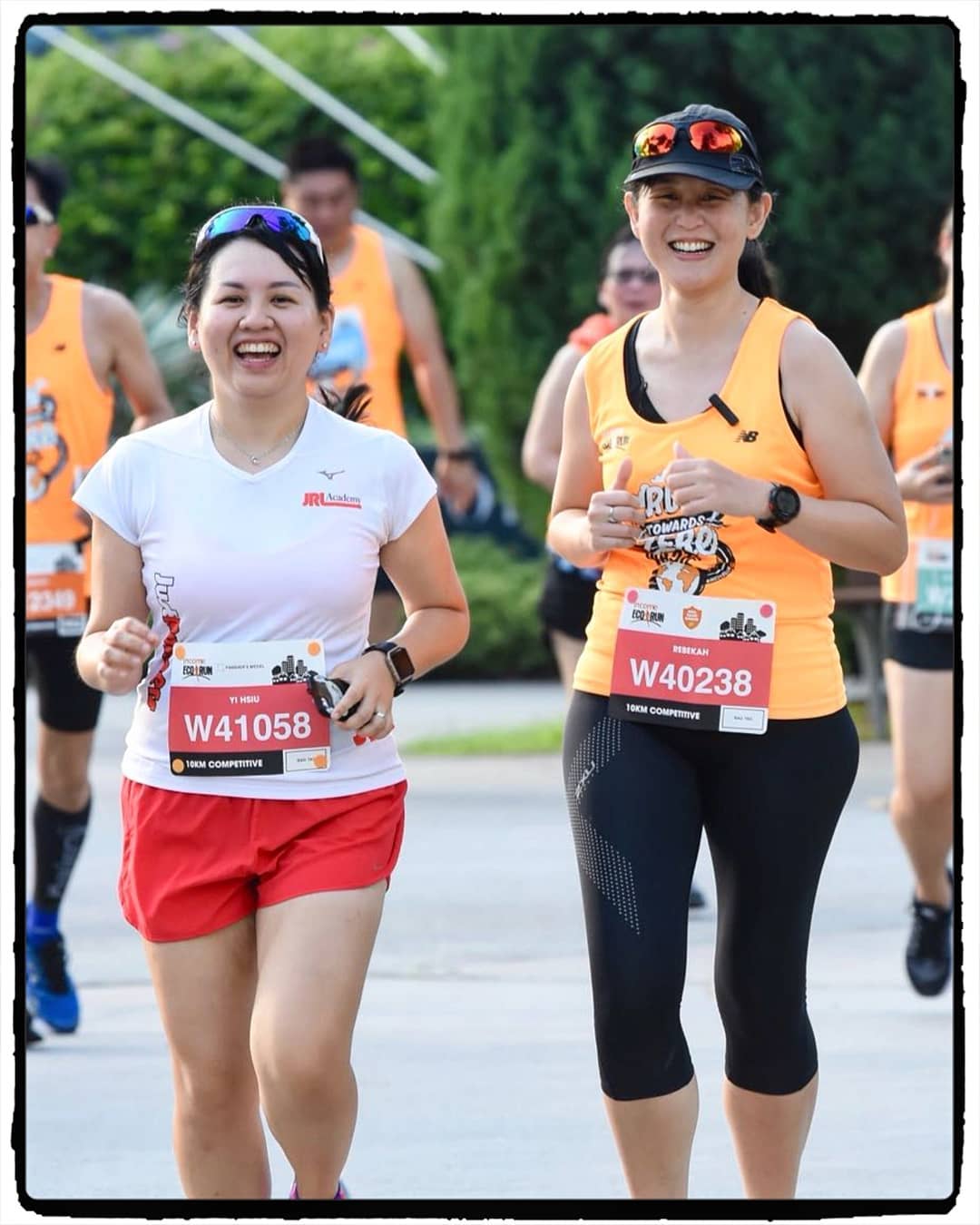 The Income Eco Run event is definitely one of my all-time favourite events! It's always very well-organised, from the Race Entry Pack Collection (REPC) to the actual race day! It is also one of the most reasonable priced runs promoting environmental conservation and they aim to encourage everyone to play their part in supporting the cause. Though it was a brisk walk/ jogging session for me, I completed 10KM in 1hr 35 mins and that includes my water breaks along the way. Check out my photos from the event!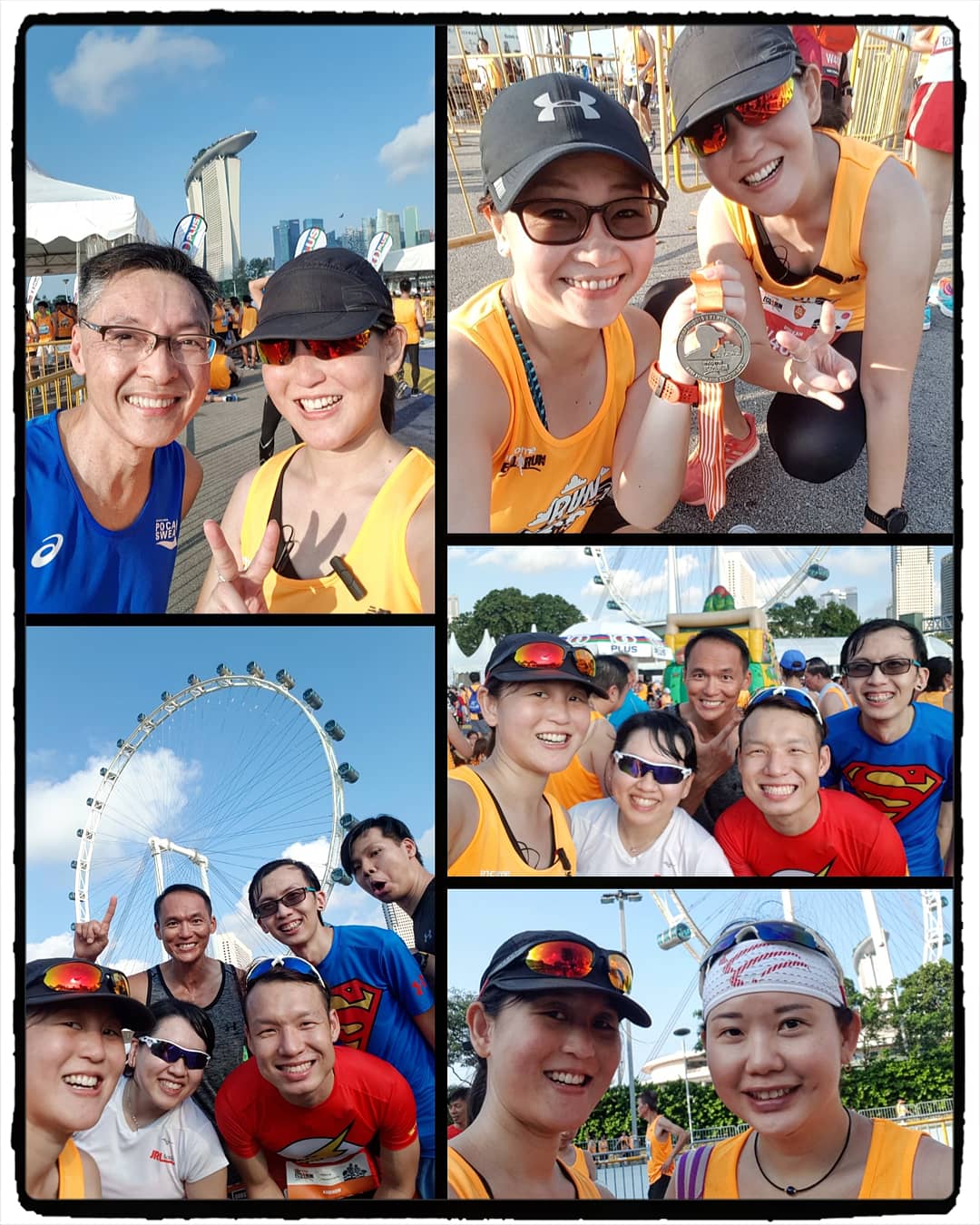 Well, I thought I'd sharing what my brisk walking experience during my recovery would provide a good alternative as a workout for those who are recovering from an injury or just looking for a low impact workout. Hope my write-up also triggers some exploration trips. Till my next write up, take care and continue to stay happy!