What could be better than getting in your fitness workout that brings you to new places at the same time – to explore, to discover, to sweat, and to have fun! Join the JustMove Asia movement at these 10 beautiful interesting locations, and clocking 10,000 steps could not be any easier nor more interesting. You even get to commemorate your little adventure with a souvenir – a commemorative medal!
#1 Bukit Batok Nature Park
Looking for some time to yourself to enjoy some peace? Bukit Batok Nature Park offers you serenity and tranquility. It's really the ideal place for a peaceful stroll or run. The park features a picturesque view of a crystal-clear pond – a relic from Singapore's mining days.
#2 Fort Canning

This is one for the history buffs because Fort Canning is rich in ancient heritage and history.  Come take a history lesson while admiring the magnificent lush flora and fauna. It has expansive lawns, ancient artifacts, and great greenery. Before you know it, you would have logged in a couple of miles.
#3 Jurong Lake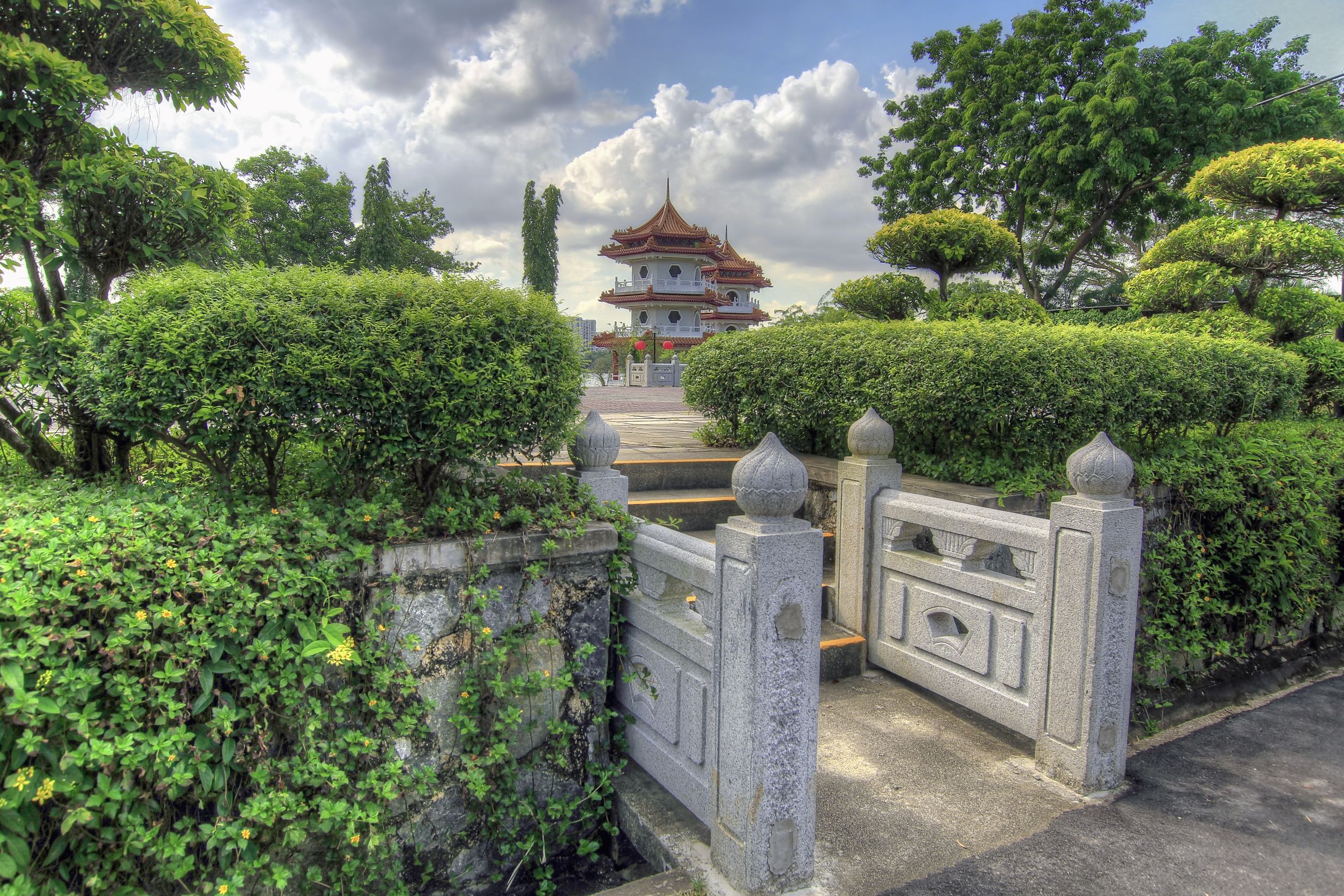 Jurong Lake is a sanctuary for many runners, and it's not difficult to see why. Here, it's a scenic view at every turn. Lose yourself exploring the water promenade or Japanese Gardens or Chinese Gardens or the famous iconic 7-story pagoda located at the Jurong Lake.
#4 Labrador Park
If you're seeking an enriching experience, check out the Labrador Park. It's filled with war and maritime history. Check out the war relics! There's even a machine gun bunker located in the Park. It really feels like you're being transported into an Indiana Jones movie.
#5 Macritchie Reservoir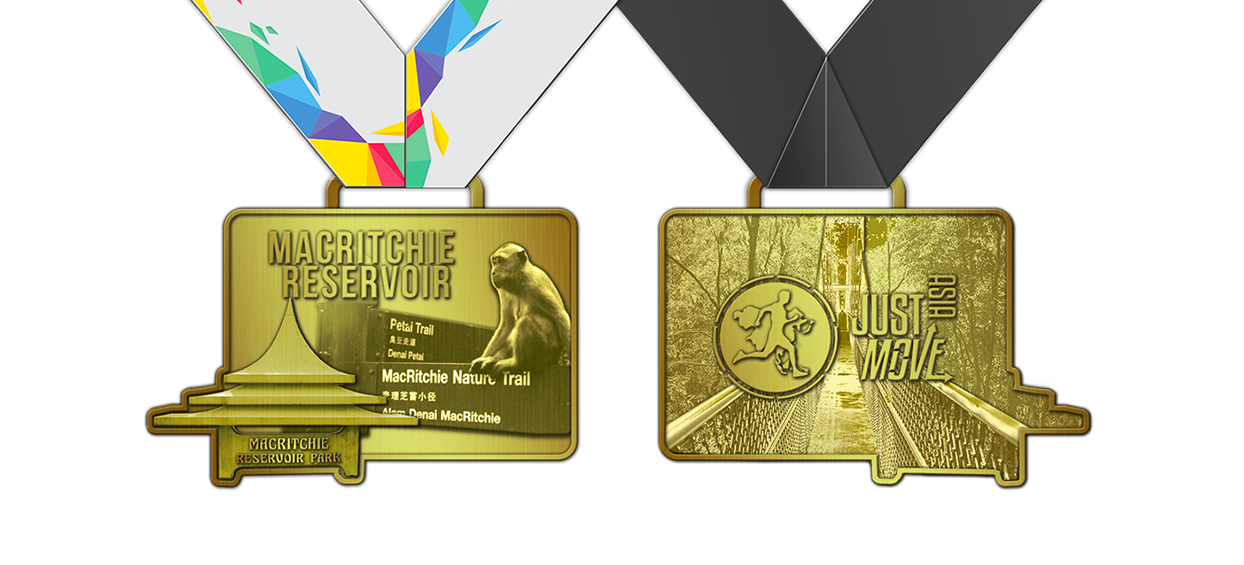 Check out Singapore's most popular trail! The treetop walk offers you a scenic aerial view of the rainforest canopy. The view from atop simply breathtaking! But, before you're rewarded with the views, challenge yourself to the trails in Macritchie Reservoir that will lead you to the 250m suspension bridge.
#6 Rail Corridor
The Rail Corridor is an iconic trail that takes you on a journey through diverse landscapes and gives you unique experiences. There's even a 400m glow in the dark stretch at Rail Corridor to give visitors a unique rustic experience. You'll be so in awe at the beauty of Rail Corridor that you could even hit 15,000 steps here!
#7 Singapore Botanic Gardens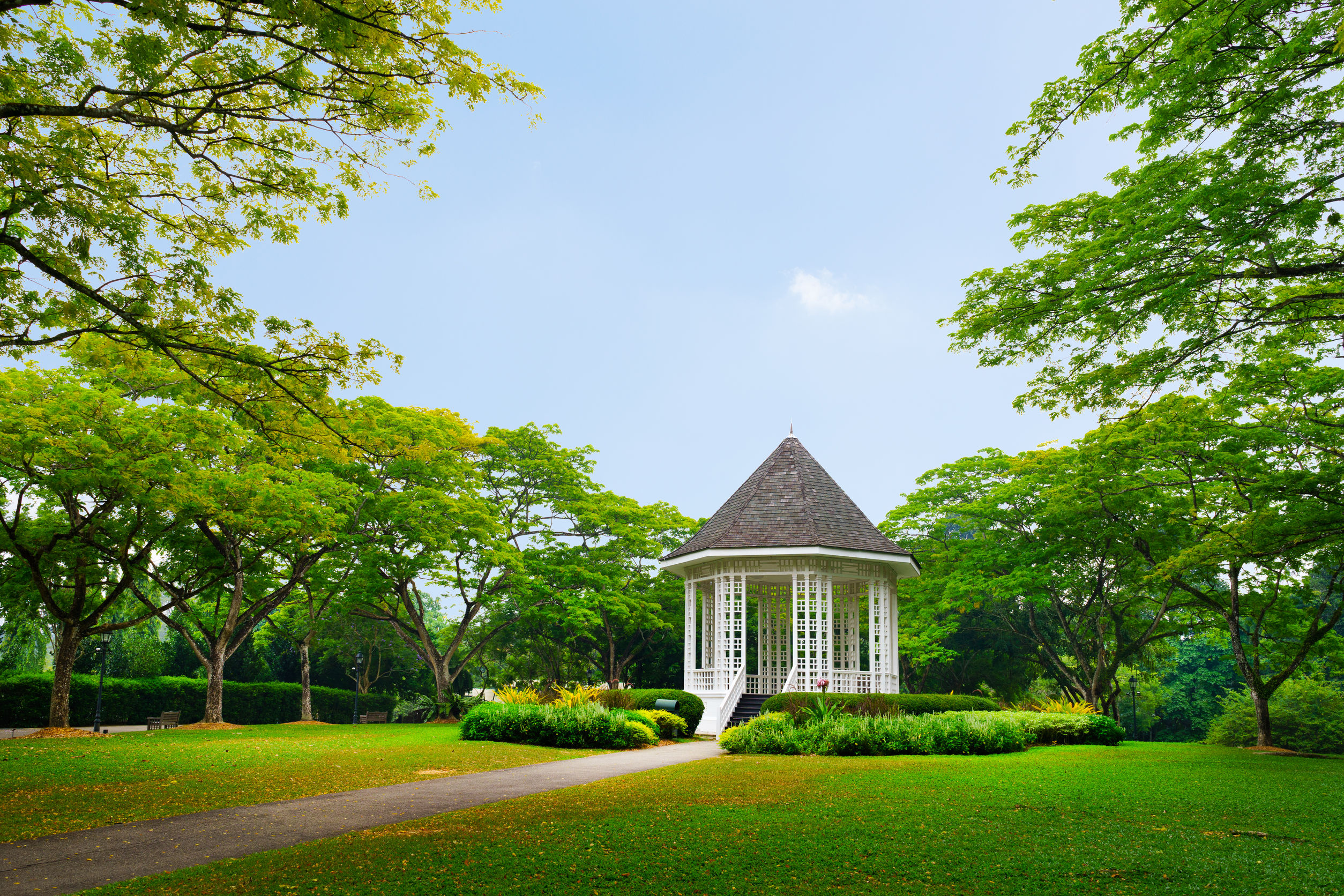 The Singapore Botanic Gardens showcases the very best of Singapore's flora and fauna. It's a green lung in downtown Singapore that is always filled with outdoor enthusiasts. It's a true tropical paradise that allows for a nice retreat from the hustle and bustle of the city.
#8 Southern Ridges
Photo Credits: Urban Land Institute 
Embark on a path that leads to panoramic views of the city of Singapore. The Southern Ridges is a great place for runners, bird watchers, shutterbugs, history lovers, nature addicts, outdoor enthusiasts, and families. The unique architecture and stunning views are sure to leave you coming back for more.
#9 Tampines Eco Green
The Tampines Eco Green is a different kind of park. It tries to mimic the wild as much as possible. This means structures and facilities are kept to the bare minimum. The park has an untouched vibe and gives you a true eco-friendly green experience. There's so much more to explore in this park. Explore and lose yourself here!
#10 Upper Seletar Reservoir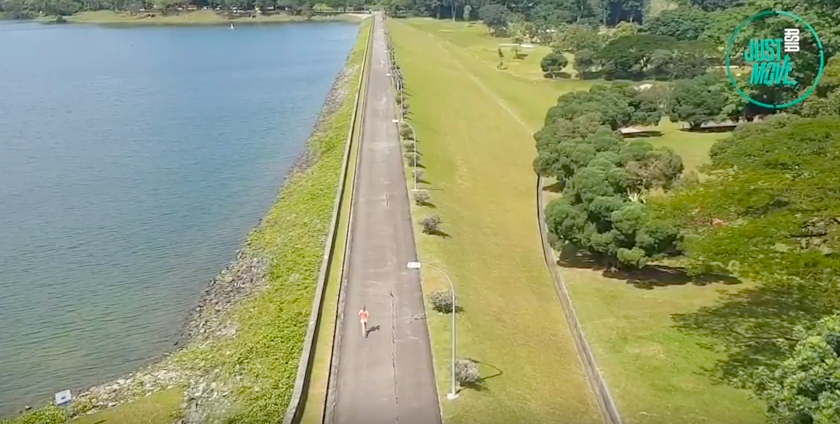 The Upper Seletar Reservoir is a great place for a magical sunset. Watch the sky come on fire turning fiery red and purple as it sets, sending a magnificent glow over the reservoir. Put on your running gear and you're definitely in for a beautiful invigorating run!
Explore, discover and sweat with JustMove Asia! Come explore Singapore – one route at a time!