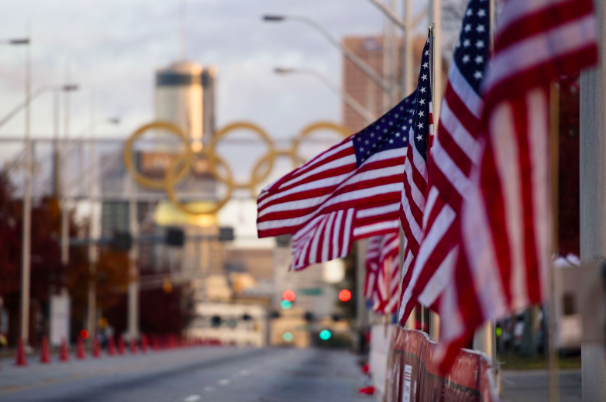 The USA Track & Field has announced that the city of Atlanta will host the Olympic Marathon Trials. The race will be held on the February 29th, 2020 and will be the selections for the Olympic Games 2020 in Tokyo, Japan. The top 3 male and female finishers for this race that meet the Olympic A-Standard will be the 3 chosen to represent Team USA in Tokyo. 4th placing will be named as an alternate.
The city of Atlanta has a special legacy. They were the Olympic hosting city back in 1996. They have a great running community in which organizers are hoping will come out and cheer on the fellow athletes come February.
You Only Get One Shot
The Olympic Marathon Trials are brutal. It really comes down to one big day, and that one big marathon. If something goes wrong for you, that's it. If you're coming down with a flu, that's it. There are no second chances. There is no next run. You have one day, one marathon, one shot!
It's Open To Everyone
The cool thing is that the Olympic Marathon Trials is open to everyone, technically. It's open to any woman who can run a sub-2:45:00 marathon or a sub 1:13:00 half marathon. For the men, it's open to any men who can run a sub 2:19:00 marathon or a sub 1:04:00 half marathon. So long as you meet these criteria, you are more than welcome to compete for an Olympic spot on Team USA. Back in the 2016 Olympic Trials, 246 women and 211 men competed. This championship style kind of event really gives everyone a fair shot, fair chance and fair play at representing their country.
Photo Credits: Getty Images
The Course
The proposed course is currently in a loop format – 3 loops of a 7 miles and a final loop of 5 miles. This loop style makes it a spectator friendly course.
The representatives for the USA Marathon in the Rio Olympics were Galen Rupp, Meb Keflezighi, and Jared Ward. On the women's side were Amy Cragg, Desiree Linden, and Shalene Flanegan.
Source: Team USA
Cover Photo Credits: Running USA