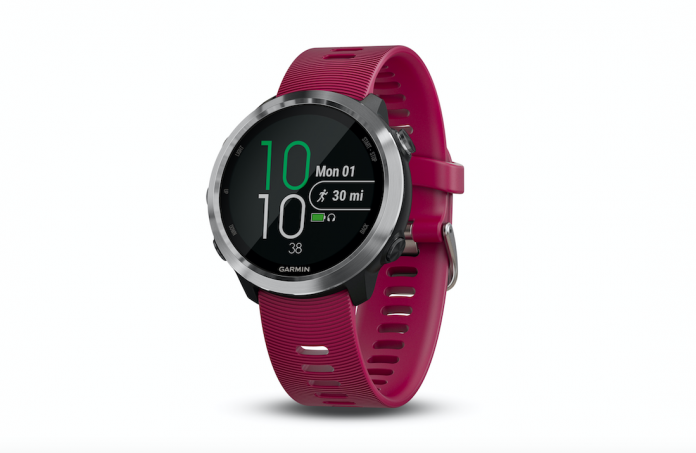 The Garmin Forerunner 645 is the perfect running gadget for any runner that loves the company of music on their runs. Gone are the days you would need to carry your music player along. Gone are the days you would need to worry about forgetting your music player and finding it in the washing machine. The Garmin Forerunner is an all-in-one device that allows you to play music and track your run at the same time. How much cooler and convenient can it get?
An All-In-One Device

The Garmin Forerunner 645 is the first running watch with integrated music. It's a watch that tracks your running distance, running route, heart-rate, and pace, yet at the same time allows you to listen to your favorite tunes. Just pair it with a Bluetooth headphone and you're ready to go. Additionally, when in need of a bottle of water or a quick bite to eat, Garmin Pay™ contactless payment solution lets you pay for purchases with their watch and keep on moving. It's so convenient that you only need to carry one item out as compared to carrying – money, music player and watch! So convenient! 
Lonely No More On Your Long Runs
With the Garmin Forerunner 645, you can upload up to 500 songs to keep you company on your long runs. You can crank out your favorite tunes while running your 25-kilometer long run. No more worries about getting bored! In fact, you'll be more excited to hit the roads now!
Go Faster With Your Favourite Tunes
Did you know that a study conducted by the Brunel University shows that running with music can potentially make you run 15 percent faster? This happens because your brain blocks the signals of pain and fatigue. Hence, you're able to go faster!
Have you ever felt that you are actually enjoying that fast pace more when you're rocking out to the tunes of Eminem?  You feel more oomph to run faster, don't you? Certain tunes just give you the motivation to run faster!
Improve Your Cadence
Load a metronome into your Garmin Forerunner 645 to help improve your leg turnover rate. The ideal cadence is 180 spm. One of the ways to help you hit this magic number is to train with a metronome. If you don't fancy the tune of a metronome, there are songs these days that have a beat that allows you to hit the sweet number of 180 spm.
Read More: