Everyone sees and recognises Singapore as a metropolis and it's a fact we can't deny. But somewhere in Bukit Timah is Bukit Timah Nature Reserve, and possibly the last bit of rainforest we have. Although many know of its existence, not everyone knows that besides the cheeky monkeys that reside there, there are quite a few things we can do too.
Here are 5 things visitors can look forward to when they visit Bukit Timah Hill.
#1 Learn about the local flora and fauna at the Bukit Timah Hill Visitor Centre
Revamped in 2015, this gallery features displays of native flora and fauna such as the Sunda Pangolin and the once upon a time prevalent in Singapore Sumatran Tiger. There are also interactive touchscreens in the Exhibition Gallery where visitors can learn about the biodiversity within the nature reserve. There's also an interactive tree spotting display which highlights the species that can be found in the reserve. All this information can come in handy when you start your trail walk!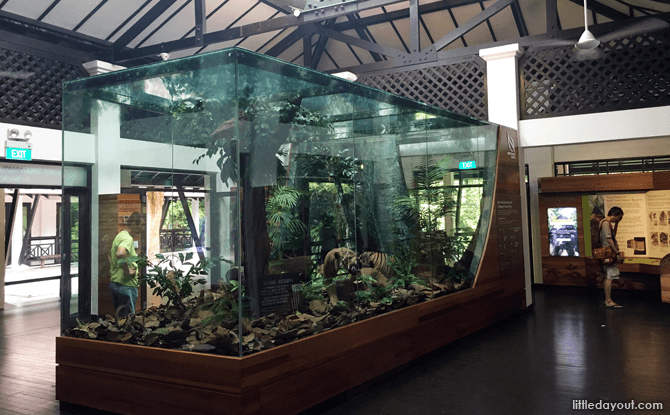 #2 Climb backwards
Don't worry, it's not as difficult as it sounds. The reason why people have to walk backwards to scale this particular stretch is due to it being 180-degree steep. Walking upright will cause anyone to tumble down due to gravity and no one wants to get hurt. It's quite fun and usually, everyone gets a laugh out of doing the move, even kids!
#3 Check out the caves
Most Singaporeans don't even know there are caves in Bukit Timah Nature Reserve. Understandably though as these caves are hidden from the Main Path and the only way to find these caves is by taking the Caves Path accessed from either the South View Hut or Catchment Path. These caves apparently were created by Japanese soldiers during World War II to store their supplies. Nowadays, the caves have grills to ensure people do not enter. If you are keen to explore the caves, do ensure you wear the right shoes and take care along the trail as it can be tricky and moderately difficult.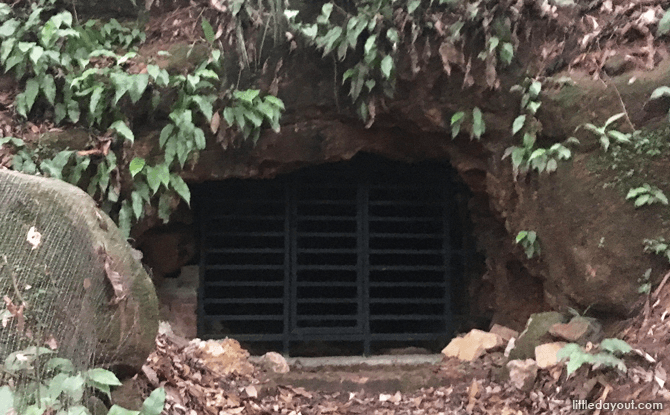 #4 Seek out a hidden park and playground nearby
Interestingly, there is actually a pretty awesome park and playground just a bit away from Bukit Timah Nature Reserve. A short walk away from the Visitor Centre, families can find play equipment such as a trampoline and swings for the kids to have a good time at Hindhede Nature Park. You can even enjoy the view of Hindhede Quarry if you venture in a little further.
#5 Making your way to the top!
Obviously, this is the ultimate goal for most visitors at the Nature Reserve. At just 164 metres high, Bukit Timah Hill may not be a Mount Everest, but it sure can work up a sweat for those attempting it. The trail is not too difficult to scale too. If you need to know though, there are two routes you can take to the top. One is via a set of stairs, the second is to follow the Main Path. While the Main Path is shorter, it can get really steep. Your choice.
Click here to find out the "Getting there" info to Bukit Timah Nature Reserve.
Reference: https://www.littledayout.com/2016/10/26/hidden-caves-and-other-reasons-to-visit-bukit-timah-nature-reserve/