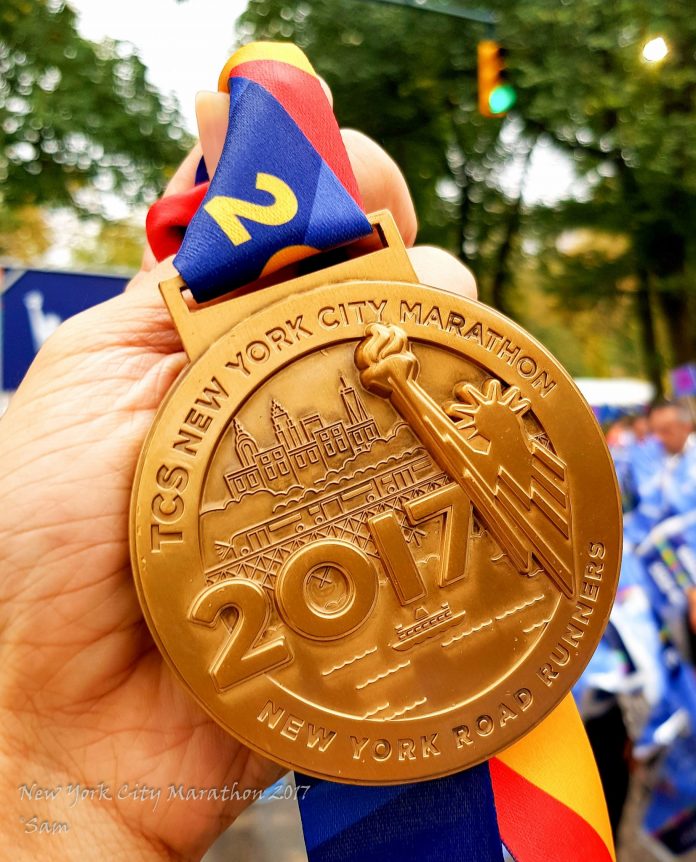 And I'm back (not so fresh) from New York City and I will be sharing about my NYC marathon experience with Team For Kids as promised.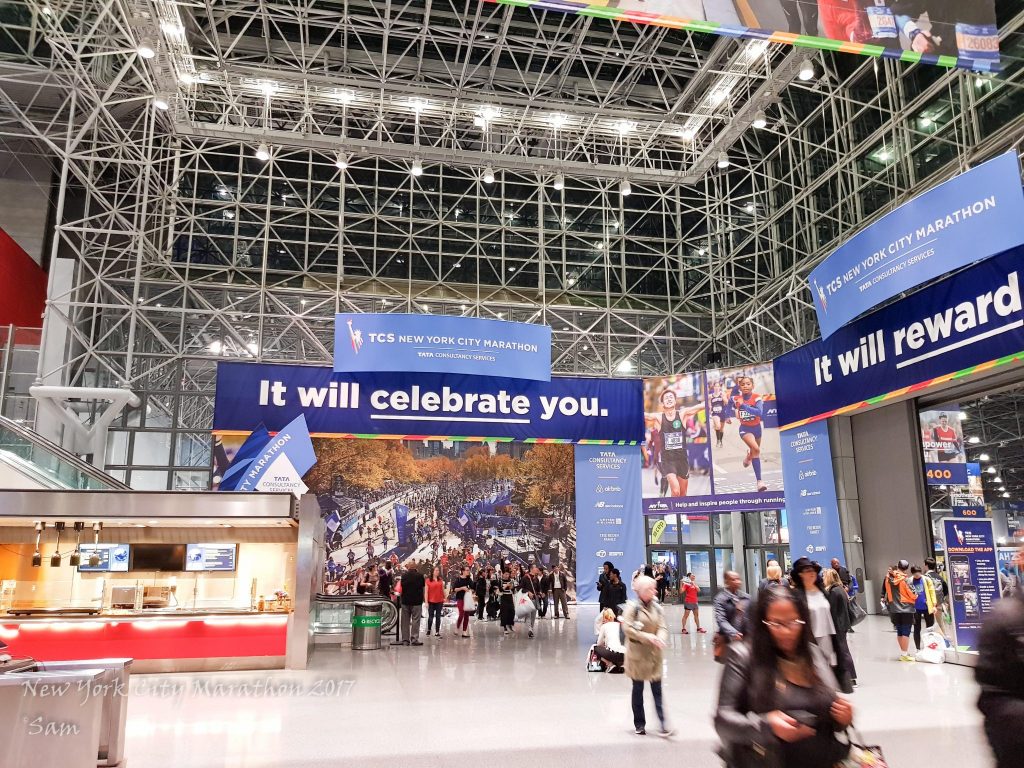 Race Expo. The Marathon Expo presented by New Balance was so huge that I had to go back at least three times I guess just to make sure I was able to check everything. It was a 3-day expo if I am not mistaken and I was so busy the whole 3 or 4 days as Team For Kids has program invites for their fundraisers and it was quite tiring too walking here and there, rushing and getting lost like most of the time. I went to Jacob K. Javits Convention Center where the expo is half an hour before it closed on its first day. I was back there again before the Parade of Nations the next day to collect the 5 km Abbott Kids Dash bib and one last time after the TFK breakfast on Saturday, a day before the big race.
The entire experience of fundraising was just so humbling given over 6 months of publicizing through different platforms, asking and knocking from friends and strangers repeatedly, even to those whom I have just met, runners and non-runners alike. I am so much grateful for everyone's participation and for the immediate response when I reached out especially at those times that I felt hopeless and desperate. It wasn't I who was given hope actually but the kids who for sure you have impacted a lot and made a difference in a special way on their lives through the donations made for Team For Kids. Let me take this platform and allow me to use this opportunity to thank my donors. You all know who you were. Singapore running community in general, from the bottom of my heart, THANK YOU!
Anonymously; Theresa Castaneda-Ward (USA-PHI); Elgincolin Family (CAN-PHI);
Joseph and Jenny Cabugon (USA-PHI); Ronald Seah (SIN); Gerlie Valdez (SIN-PHI);
Alan Morley (USA); Nicky Nah (SIN); Muruganandam Ramupillai (SIN); 
Noel Bautista (SIN-PHI); Dan Gilbert Co (SIN-PHI); Reynaldo Po (SIN-PHI); 
Noel Galang (SIN-PHI); Meiting Ng (SIN); Mark and Mai Bondoc (SIN-PHI); 
Richelle Valdez (SIN-PHI); Glenn and June Cosue (SIN-PHI); Edmund Baey (SIN); 
Riana Montisano (SIN); Rosalie Serrano (SIN-PHI); Ray Marshall Bautista (PHI); 
Celerino Mercado (SIN-PHI); Tsurayuki Murakami (SIN); James Ong (SIN); 
Zhiyong Liu (SIN); Cindy and John Gomez (SIN-PHI); Jena Tan (SIN); 
Corrine Kang (SIN); Grace Bautista (UK-PHI); Ashraf Ali (SIN); 
Holly Puno (USA-PHI); Ressylene Canta (USA-PHI); Sheril Labog (USA-PHI); 
Joanna Mae Bascarra Serrano (USA-PHI); Lourdes Manuzon-Torifiel (USA-PHI); 
Zayda Zafra (USA-PHI); Chiela Harris-Loyola (USA-PHI); Juana Lee-Lim (SIN); 
Ralph Jose (UK-PHI); Glaiza Requinto (SIN-PHI); 
Charissa Layosa-Pontanoza (SIN-PHI); Thomas King (SIN)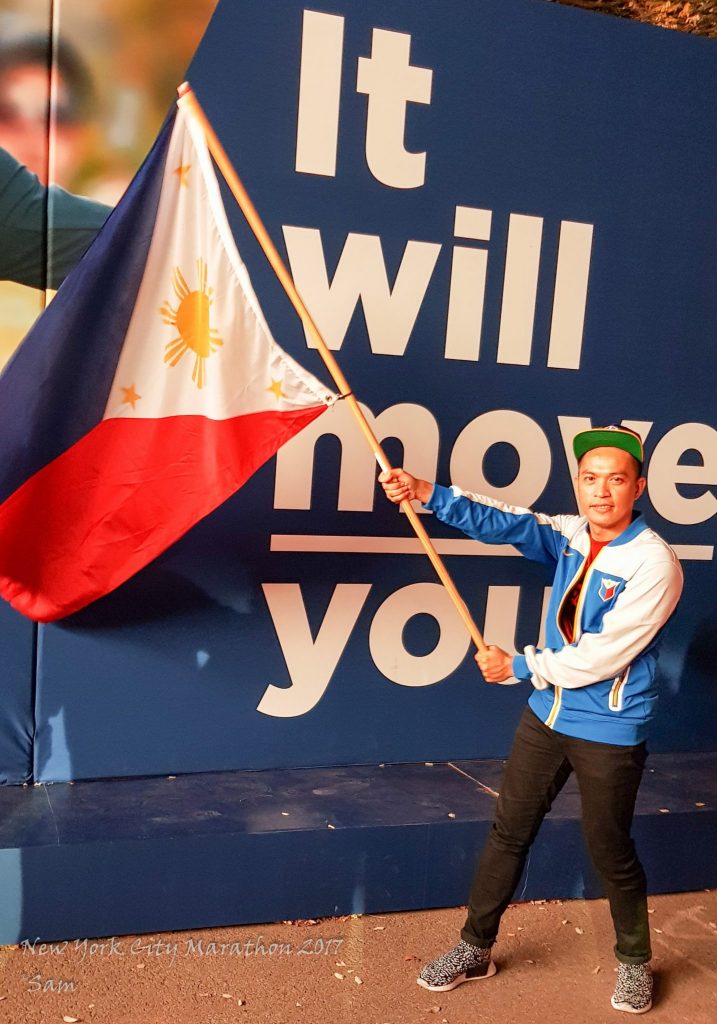 Parade of Nations. A month before the race I was chosen to represent my country to be a flag bearer during the opening ceremony on the November 3, 2017. It was an extraordinary experience leading the pack of runners from my hometown. Through this event, I met a few runners I followed and started to follow on social media, something surreal. It was participated by runners across the globe to celebrate diversity. Delegate countries were welcomed one by one in alphabetical order and the event, which lasted for over 4 hours was ended by a spectacular fireworks.
5 KM Abbot Kids Dash. Marathon runners and the public were also invited to run the Kids Dash on November 4, 2017. I did sign up too expecting for another medal but there was none. It was participated by a fairly large crowd. I regarded it as something like a shake out and familiarization run. We were late though as we lost our way to the start pen. What I am more excited with that day was the Marathon breakfast where Team For Kids fundraisers have VIP seats at the Marathon Pavilion.
TFK Marathon Breakfast. After the shake out run, we headed straight to the Marathon Pavilion for the TFK invite only breakfast.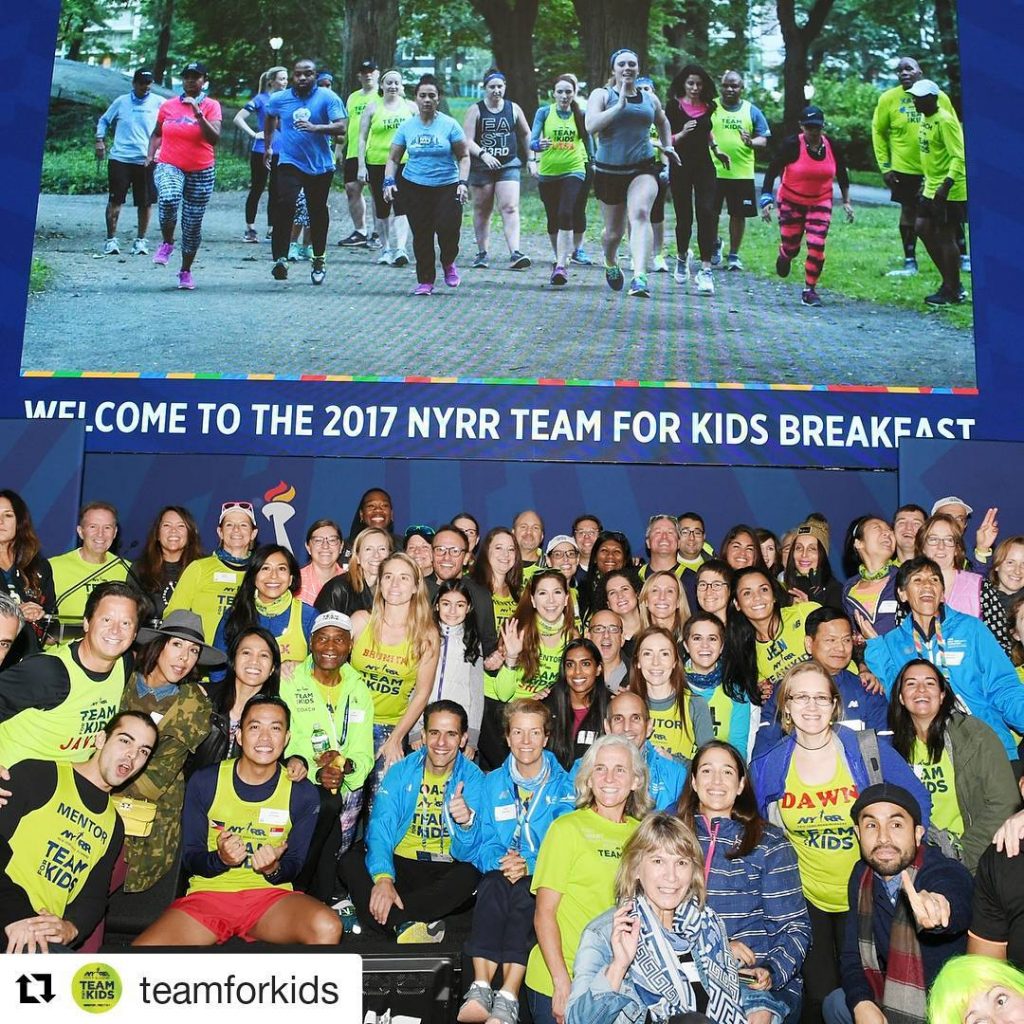 Representative fundraisers from all over the world were recognized as well as first time runners for Team For Kids. I learned that some of the runners have been raising funds for over 10 years now as well as how TFK and New York Road Runners are contributing to the society. I also learned and listened to Meb Keflezighi who ran his last marathon, as he gave a speech on giving back and his advocacy on youth health, education and fitness.
Cool Finds at the Marathon Pavilion.
Race Day. The most exciting part! I had a good dinner on the night before November 5, 2017. We were reminded to adjust our clocks for the Daylight Savings and tucked in early. It was freezing at slightly below 10 degree Celsius with a little wind. TFK buses are waiting between 6th and 7th Avenues. Pick up time was as early as 5:30 AM and took us an hour or more to reach Fort Wadsworth in Staten Island where the race started.
It was cloudy and was expected to get a slight downpour. My flag off was at 10:15 AM and had to wait 3 hours at the TFK tent at the race village.
The TFK tent was warm, complete with entertainment as in some runners share experiences on mic, encouragements from the coaches and last minute tips. Runners are all seated comfortably inside the enormous tent equipped with warm air blowers housing hundreds of TFKers offering unlimited bagels and all sorts of refreshments including coffee, tea, water, energy gels, disposable ponchos, etc.
Runners at every wave were assisted to their respective corrals with warm up exercise conducted by assigned coaches before they were set to the base of the Verrazano-Narrows bridge. I managed to take a few photos at the start and proceeded to run as keeping still made me really feel colder intensified by the crosswinds at the bridge. (Read More)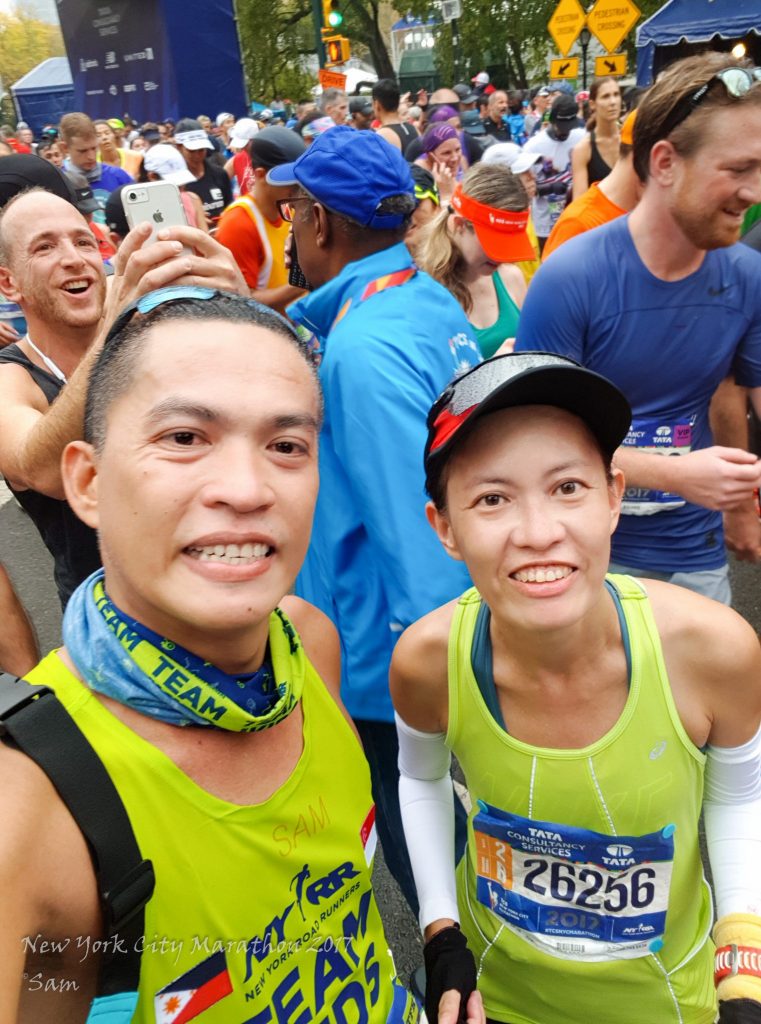 Team For Kids Runner Feature Article: Why Sam Ancheta is Flying 9,500 Miles to Take on 26.2
New York City Marathon 2018 application for drawing has opened. Click here for more info.