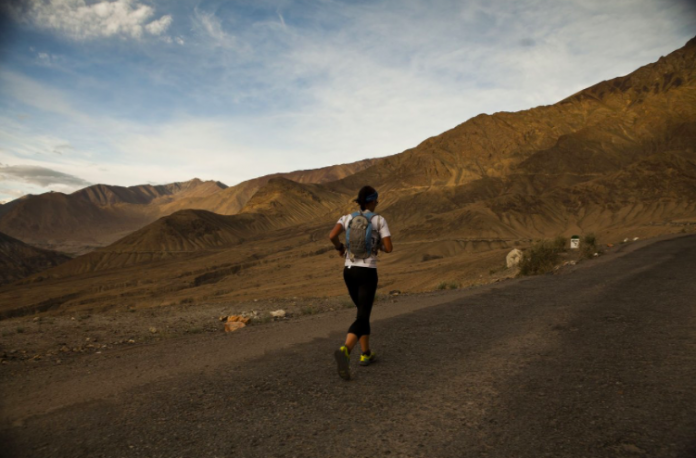 Runners, we run to inspire and be inspired. Here are 5 very inspiring videos – that teach us to persevere and not give up no matter what.
#1 Ashima Shiraishi Shows Us Age Is No Barrier
Ashima Shiraishi is only 14 years old but she can scale boulders and rock climb like no other! She shows that with passion, age is not a barrier. This 14 year old New York native has been climbing since she was only 6 and has become the best female rock climber in the world. Can we say wow?
#2 Katie Cooke – Running with Epilepsy
Katie is a 20 year old competitive runner from Dublin. She suffers from an aggressive form of epilepsy that causes her to suffer up to 14 seizures a day. But despite her condition, she does not let anything get in the way of her passion for running. Listen to her story and be truly inspired.
#3 What it takes to be one of the world's fastest marathoner – Kenenisa Bekele
Arguably the greatest distant runner of all time – he holds the world record for the 5000m and 10,000m and has run the 2nd fastest marathon time in history on an eligible course. He has explored the boundaries of human potential and pushes his body to unthinkable limits. He shows us that with drive, anything is possible!
#4 Kilian Jornet Coming In 2nd At UTMB, Yet Displaying Amazing Sportsmanship
Kilian is known as the king of trail running. Despite coming in 2nd in UTMB 2017, losing to François D'Haene, Kilian was nothing but happy for his fellow competitor and friend. This would be the first time he is beaten at this race. The embraced and exchanged congratulatory greetings at the finishing line. Now that the score is 3 to 3 wins, Kilian says "François, you and I have both won three UTMBs so we have to meet again next year to end this draw, OK?".
#5 Eliud Kipchoge Shows Us Nothing Is Impossible
Eliud Kipchoge shows us that no matter what, we've got to keep believing and trying. No-one though breaking 2 hours would ever be possible. Some people think it's beyond the human limit. Make possible in your heart what you once thought was impossible. Your beliefs are powerful. Don't let doubt turn your impossible belief into a self-fulfilling prophecy. Believing something is possible is the first step towards fearlessly reaching goals. Eliud Kipchoge's breaking 2 attempts was a true embodiment of belief.