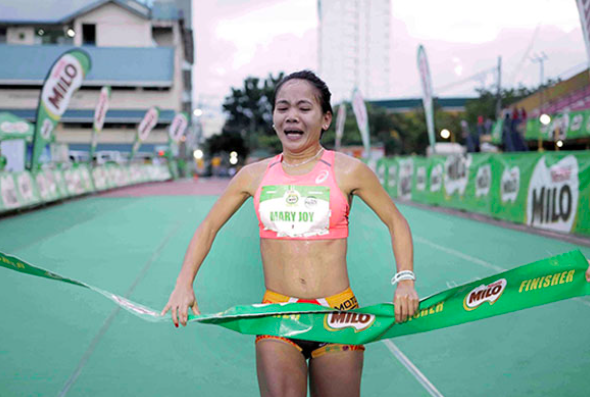 Mary Joy Tabal – SEA Games marathon queen and champion in the 2017 Sea Games Kuala Lumpur took the Milo Crown the 5th time in a row. She has once again reaffirmed her status as the Queen of long distance running.
Mary Joy Tabal crossed the finish line in an impressive 2:58:01, a huge margin over fellow rival Christabel Martes who came in 3:04:20. The Milo Marathon is the longest running marathon in the Philippines.
However, amidst all the joy was pain. Tabal's father had just passed away the day before her race. She was previously training in Italy and only returned to Cebu the day before the race. Her father told her not to visit and focus on winning the race. He would see her after her race. She did not get to see him before he passed. It was an incredibly emotional race for Tabal.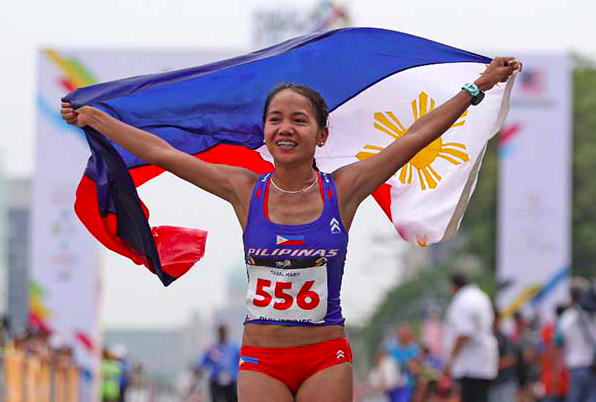 Photo Credits: Philstar
"I dedicate this race to my Papa. I know he will be with me in all my races. He taught me never to give up and I never will"
-Mary Joy Tabal-
The champions won P150,000 in cash. Tabal won an additional P200,000 for coming in 3rd overall. She also wins an all expense paid trip to an International Marathon next year.
Congratulations Mary!