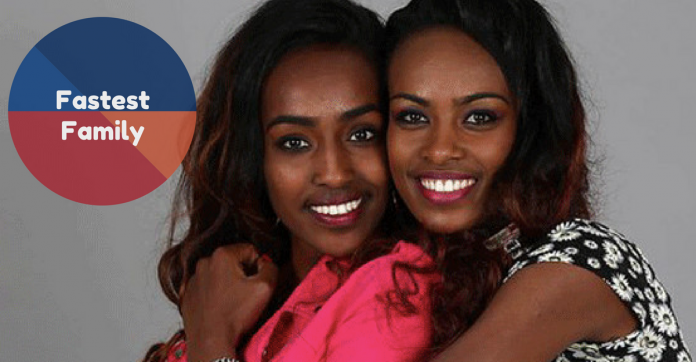 In Ethiopia, there are the fast runners and then there are the Dibabas. The Dibabas dominance in athletics is admirable and fascinating. Older sister Tirunesh was the previous World Record Holder of the 10,000m distance and still the reigning World Record Holder for the 5000m distance with a time of 14:11:15. Genzebe on the other hand holds the 3000m indoor World Record and the 1500m World Record. They are the only siblings in history to hold concurrent World Records!
"There are a few running families, but not like the Dibabas" – Haile Gebrselassie
A Running Family
They really are a family of champions! They are the Serena and Venus Williams of Running! Tirunesh of course is the most decorated with 3 Olympic Golds under her belt. Genzebe has been dominating the 1500m and 3000m distance of lately. Older sister – Ejegayehu is also an Olympian with a Silver Medal from Athens. Not forgetting cousin Derartu Tulu who became the first black African woman to win an Olympic Gold back in 1992.
Tirunesh – A Mother And A Champion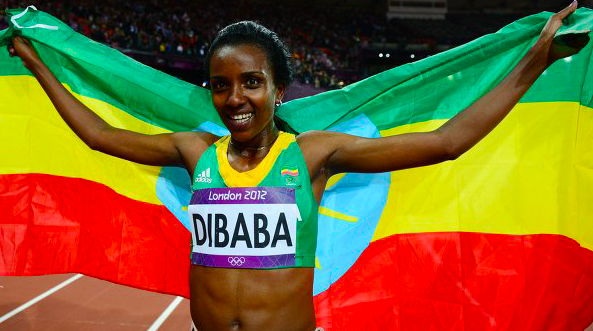 Tirunesh took some time off running to raise her son. She made a comeback in Rio, and what a comeback it was! Giving birth to her son in 2015, she came back to win a Bronze medal in the 10,000m distance in the Rio Olympics! You think that was impressive? – She became the 3rd woman to run a sub 2 hours 18 minutes marathon in the London Marathon 2017! Tirunesh never fails to surprise us with her talent!
Genzebe Dibaba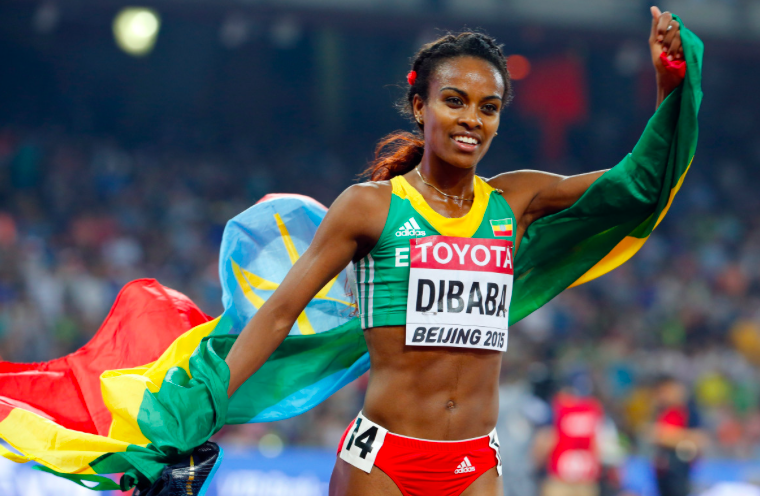 Photo Credits: NBC Sport
She has been a part of many Ayana v Dibaba showdowns! Being crowned Athlete of The Year by IAAF, we really look forward to see what more this young talent can do. There is no greater honour than being crowned Athlete of The Year in Athletics!
The Fast duo are fearsome on the track! Their accomplishments are unprecedented in this sport!