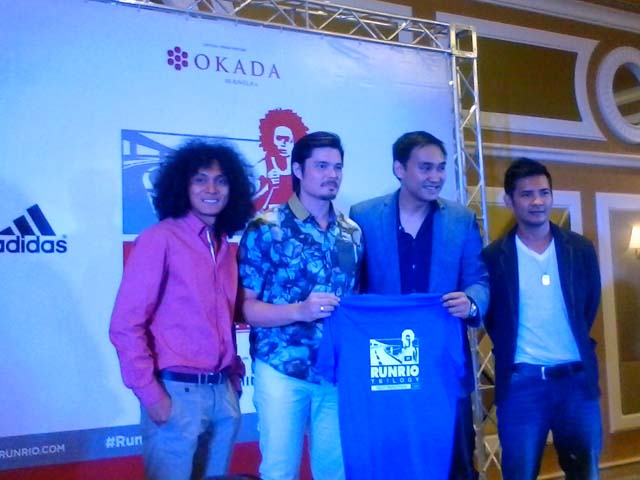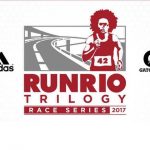 THE PHILIPPINES' most popular running trilogy gets a reboot as it enters its eighth season.  Runners of all levels will surely be kept busy for the rest of 2017 as RUNRIO Events formally announced its calendar recently.
As always, the trilogy will seek to guide participants as they progress to longer and more challenging distances from leg to leg.  The series begins with a 21-kilometer race on June 25 followed by a 32-kilometer race on August 13 and culminating with the 42.195-kilometer Philippine Marathon on October 1.
For the opening leg, all distance categories will start and end and the spanking new Okada Manila complex.  Aside from the half-marathon, runners may opt to join the 10 and five-kilometer races.
Online registration is now ongoing at www.runrio.com while onsite registration will kick off on May 6 at adidas stores located at Greenbelt III, Trinoma, Solenad 3, Bonifacio Global City and at Toby's inside SM Mall of Asia.  The race kit consists of an adidas race shirt and race bib with timing device.
Half-marathon finishers will be awarded medals, shirts and loot bags.  For the first time, 10-kilometer runners will also earn medals on top of their loot bag.
Race fees are set at PHP 1,800.00 for 21 kilometers, PHP 1,400.00 for 10 kilometers and PHP 1,100.00 for five kilometers.  Race kits will be released from June 19 to 23 at the venue indicated by the runner on the registration or on race day itself at the race village.
Starting this year, the third leg or the Philippine Marathon will now have IAAF/AIMS certification just like the major marathons overseas.  Another major development that should make a lot of runners happy is that prizes will be awarded to the top finishers according to age group.
All runners that complete the longest distances in all three legs will be invited to an awards night, a tradition that was discontinued in 2013 but will be making a grand return this time around.  All three medals can be interlocked to form one large medal, a practice that has been a staple since the 2012 season.
Coach Rio de la Cruz also introduced new business partners Andrew Neri and Dingdong Dantes as they form the rejuvenated RUNRIO Events Incorporated.  Neri brings with him years of experience as a corporate executive while Dantes, a popular movie and television actor, will act as ambassador for the company's events.
Aside from being an ambassador, Dantes is the founding chairperson of the YesPinoy Foundation which has been chosen to be the beneficiary of RUNRIO races.  The foundation will definitely get a big boost in furthering its philanthropic projects since an estimated 12,000 runners are seen to participate in each of three legs.
In between trilogy legs, a good selection of races will be around to make sure runners stay sharp.  The 41st MILO Marathon regional qualifiers will form bulk of these events but runners can look forward to other RUNRIO franchises plus the company's first ever ultra marathon on October 15 in Siargao Island.
As is the case in most RUNRIO races, registration is expected to go fast so go to the nearest registration center or go online and sign up now!  Here is the RUNRIO calendar for the balance of 2017:
Date
Event
Date
Event
11-Jun
Freedom Run (CdeO)
1-Oct
PHILIPPINE MARATHON
25-Jun
RUNRIO TRILOGY LEG I
MILO Marathon Roxas
16-Jul
MILO Marathon Urdaneta
8-Oct
Amway Health Run (Manila)
23-Jul
Siargao International Marathon
MILO Marathon Iloilo
MILO Marathon Laoag
15-Oct
Siargao Ultra Marathon
30-Jul
MILO Marathon Metro Manila
22-Oct
MILO Marathon General Santos
6-Aug
MILO Marathon Angeles
28-Oct
Cosplay Exporun
13-Aug
RUNRIO TRILOGY LEG II
29-Oct
Amway Health Run (Davao)
MILO Marathon Tarlac
5-Nov
Amway Health Run (CdeO)
20-Aug
Kagay-an Festival Run (CdeO)
MILO Marathon Davao
27-Aug
MILO Marathon Naga
12-Nov
New Balance Power Run
3-Sep
MILO Marathon Lucena
MILO Marathon Butuan
UNICEF Run For Heroes
19-Nov
MILO Marathon Cagayan de Oro
10-Sep
MILO Marathon Lipa
25-Nov
Clark Sunset Marathon
Resorts World Run With Me
3-Dec
MILO Marathon National Finals (Cebu)
24-Sep
MILO Marathon Tagbilaran