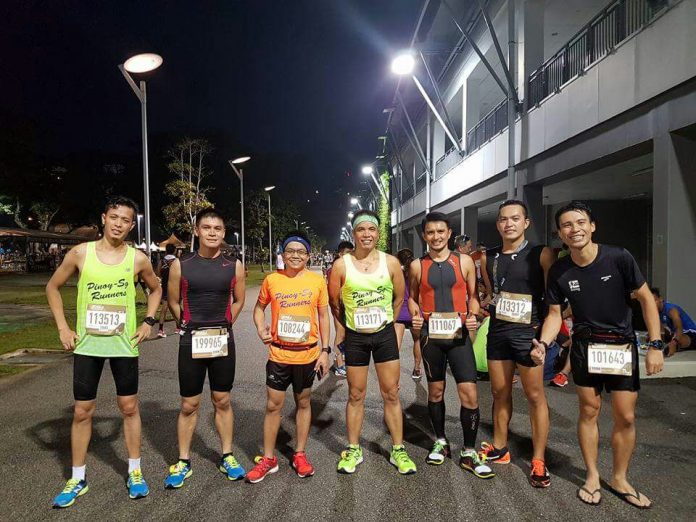 Wow! This year marks my third year as a running 'enthusiast' and this will be my third 2XU race. One of my first races was the 5 Kilometer 2XU race back in early 2015 which was moved to a later date in respect of the founding father's passing. Thanks to my Pinoy-Sg Runner (PSR) brother NoBA who shared his free 2XU free race slot to me.
Race Pack Collection
Collection was at Marina Square during the Sundown Marathon weekend. According to some feedback from PSR NoBa, he started joining the long snaking queue exactly at 6:26 PM and finally got the race packs at 8:25 PM. That was a lengthy 2 hours of standing worse than the SD REPC. Good thing is that it is inside an air-conditioned building so it is no way hot like at the F1 Pit Building open area.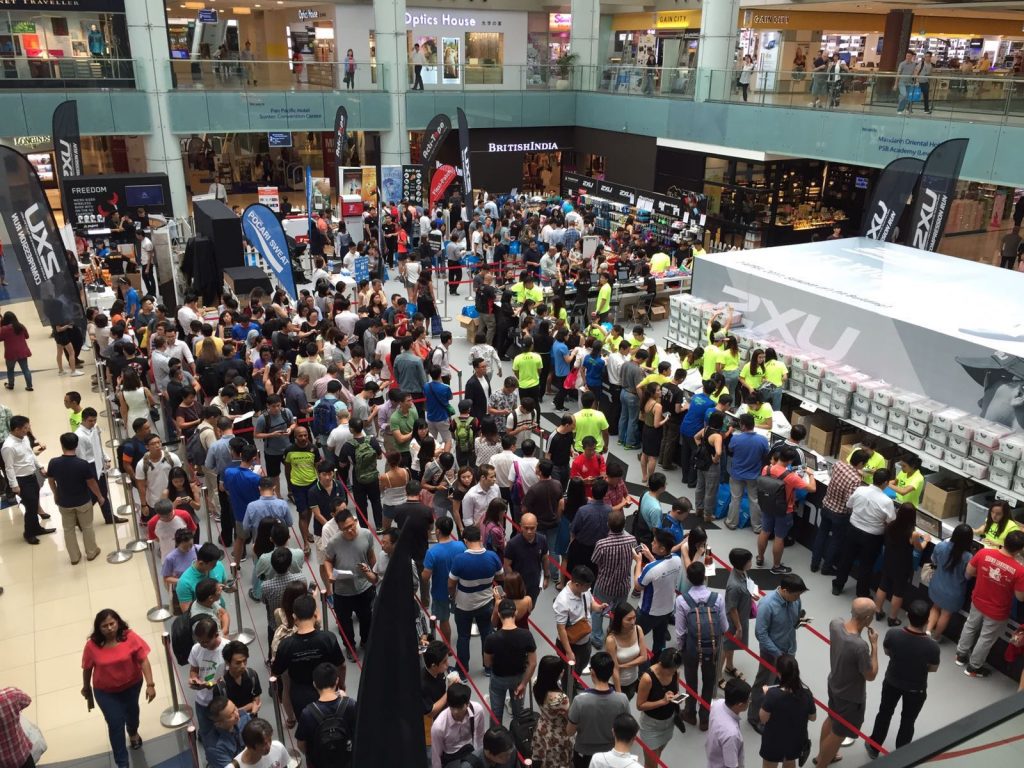 Race Day
Shuttle bus is pricey at $7. A car pool of 4 runners would be around $20, cheaper at around $5 each maybe and you can get more rest by not needing to be at the pick up location early at 3 AM. Surprisingly, the bus left at exactly 3:20 AM from Ang Mo Kio pick up point.
Flag-off. Like any other 21 km races, the race was flagged off exactly at 4:30 AM. I secured a nice space at the front of the first wave getting the feels of toeing the line with the elites. There were I think a total of 8 waves for the 21 km category. Must be a good turn out of sign ups. I had a nice time catching up with running buddies from Mizuno CBD Run group as well as my PSR family.
Route was excellent where I felt majority is well lit. It rained the night before giving the race a cool weather, perfect for those aiming for a PB. Hydration Points are well situated every 2-3 kilometers with generous Pocari Sweat and water. I did not notice any gel or bananas though. There was no dreaded Sheare's bridge nor Marina Barrage Ramp on the route so it is mainly flat.
Thoughts While Running: I was determined to get a sub 2 hour finish. My last local 21 kilometers was the CSC Run by the Bay which took place some time in June last year and clocked a 2:01 finish after a few failed attempts to get a sub 2. It was then followed by the Blackmores Half Marathon back in September 2016 in Sydney where due to the favorable cold weather, I achieved a PB of 1:51 officially. This is why I am really confident to be clocking a sub 2 this time and with the after-rain cool weather, I thought of trying to push myself a little bit more and try to outrun the 1:50 pacers. Although there was a little contemplation because firstly, it is only a week after my 2nd Sundown full marathon where I guess I overexerted mentally and physically to beat my yesterday's Sundown FM record of 5:33 and indeed I finished at 4:34 PB and secondly, I was at the start line with only a little less than 3 hours of sleep. Will these physical setbacks outweigh that mental confidence?
Post-Race
Getting my baggage was as easy as depositing them. There were enough counters and retrieving my bag was smooth even when the 5 or 10 kilometer category runners are also depositing their's at the same time. Post race entitlements were decent and everyone seemed to be happy as they walk out from the finish line, meeting up with their own group or their set of friends and it was like everyone is celebrating. As for me, I am quietly happy with my 1:47 finish. A PB of more than what I expected. I owe this to the guidance and techniques shared by Coach Lexus and to the co-motivation from my PSR family lead by Coach Arnel and Coach Jason. I was so overwhelmed with all the congratulations and the kind words.
Overall, the race was well organized with a contingency plan on a possible inclement weather. Volunteers were doing their jobs well and a shout out to the excellent volunteers at the 19km mark who were shouting encouragements at runners pushing themselves, that includes me, for the remaining distance.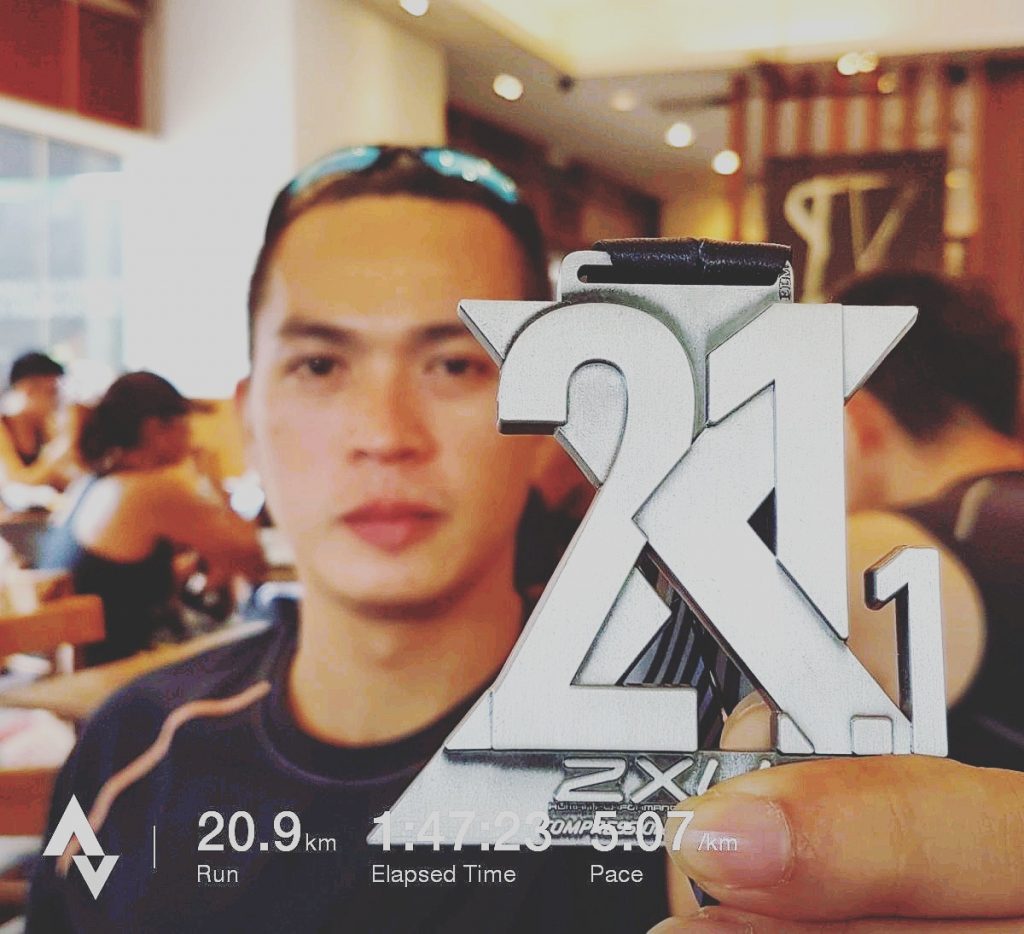 Post Script

Please support my cause as I ran the New York City Marathon in November with Team For Kids. Your kind donation will be benefiting a lot of kids and together, we can make a better future for kids through sports. See you at the finish line. More details here.
REVIEW OVERVIEW

Race Registration Fee
Race Pack
Transport Provider
On-Time Flag-Off
Finisher's Entitlements
Post-Race Event

SUMMARY

I recommend this race to be your annual event.