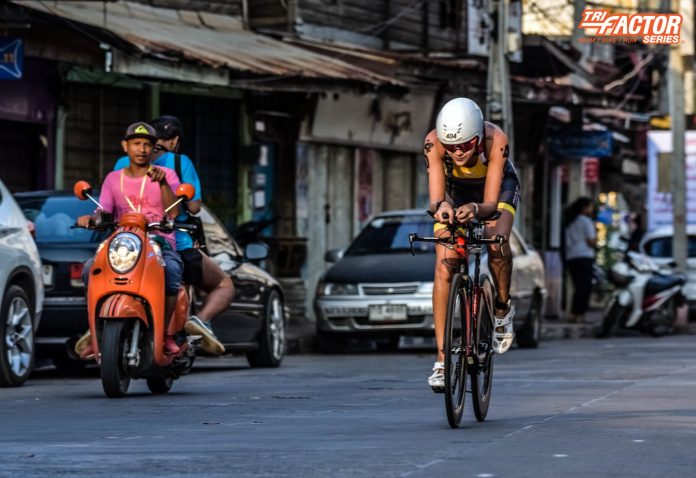 The TRI-Factor Series™, the fastest growing triathlon series in Asia officially kicked off in Thailand under the brand's Grow Stronger, Live Better vision, firmly establishing its place as one of the new flagship triathlon events in the region. TRI-Factor Thailand's inaugural triathlon held on Sunday February 26th 2017 at Sattahip Naval Base welcomed triathletes from Thailand and more than 22 other nations including England, Japan, New Zealand, Slovakia, Singapore, China, Australia and the Philippines.
The 67 kilometer race course comprised of a 15 km run, 2 km swim and 50 km cycle. Shorter categories of 1.5 km swim / 50 km cycle / 8 km run and a shorter sprint distance of 800m swim / 30 km cycle / 8 km run catered to athletes of varying proficiencies.
"The first TRI-Factor Series™ race in Thailand was a resounding success, bringing international triathletes to join in and compete with the local community. The feedback we received from both Thai and international athletes alike has been very positive. We expect the popularity to grow quickly among Thai athletes as word spreads about the unique race course and professional race organization," said Mr. Elvin Ting, Managing Director of Orange Room, organizers of the event.
The world class race course located within the Sattahip Royal Thai Navy base was hailed by many athletes as one of the most beautiful and best organized events in Thailand. The single loop course comprised of a crystal clear swim course, a technically varied yet fast bike course and a scenic run along stunning sections of the coastline. The event really drew the triathlon community closer together in Thailand, and will stand as a memorable and significant milestone in the evolution of triathlon in Thailand.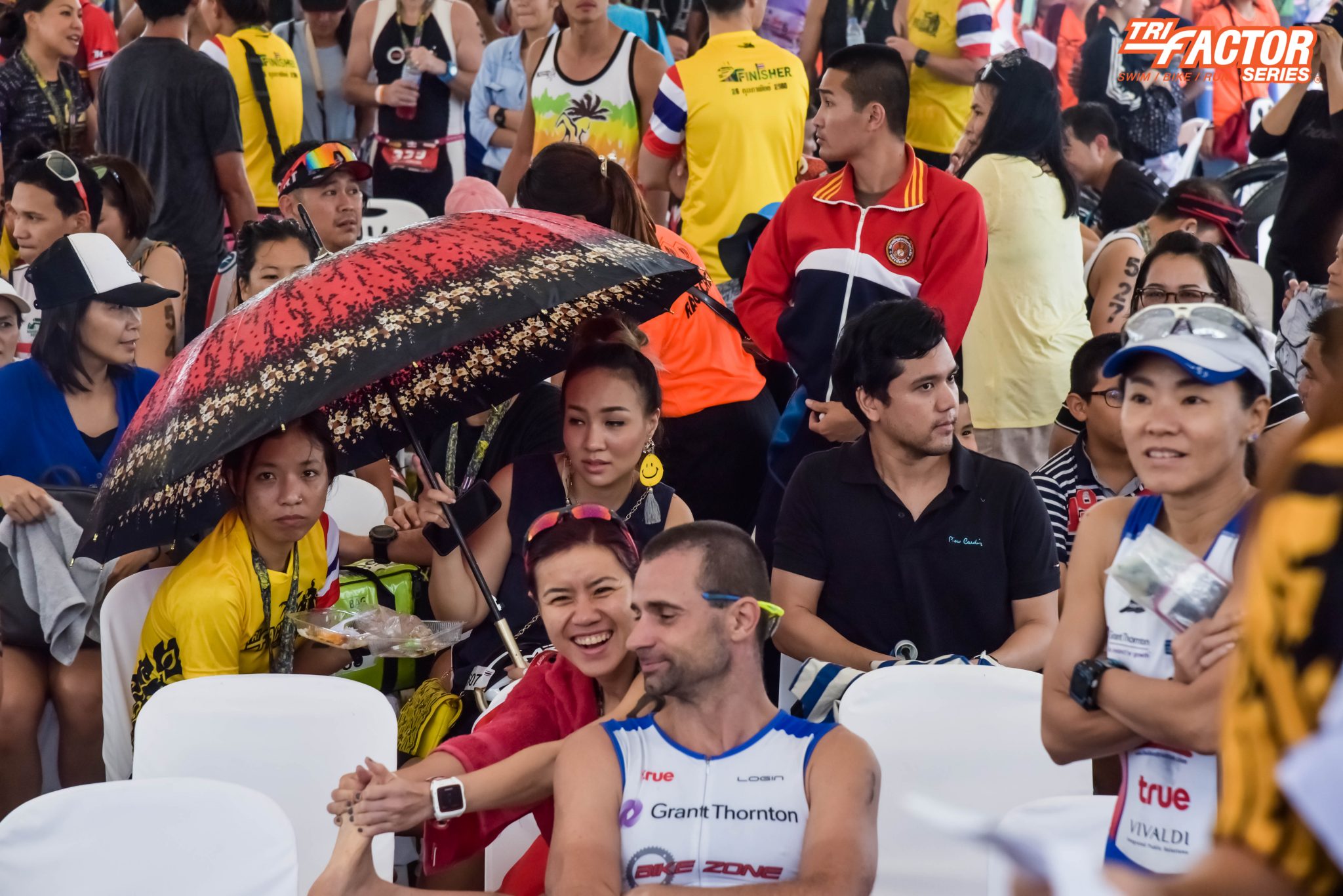 TRI-Factor™ in 2017
A new point scoring system helps athletes keep track of their current performance relative to their peers across various countries within Asia. TRI-Factor Series™ is also launching a new app in 2017 that will provide an additional platform for all athletes to connect, whilst keeping them updated on the latest event news and their personal race records.
TRI-Factor Series™ is also launching three innovative race formats: AquaSwim Challenge, CycleRun Challenge and RunSwim Challenge within the Series to cater to a more experienced multi-sport community in 2017/18.
TRI-Factor Series™ Classified results:
Winner, Long Distance category
Martin Malleier – Male
Jennifer Barbour – Female
Winner, Standard Distance category
Michal Bucek – Male
Elle Brookes – Female
Winner, Sprint Distance category
Nicholas Rachmadi – Male
Vansa Chatikavanij – Female
Winner, Standard Duathlon
Sathaporn Akkatham – Male
Winner, Sprint Duathlon
Chaisit Yaisang – Male
Siriporn Sothikul – Female

About TRI-Factor Series™
The Asian TRI-Factor Championship features individual swim, bike and run events with a triathlon finale in a number of countries throughout Asia. An innovative 4-step triathlon concept is designed so that athletes can take part in various disciplines to complete the triathlon. This can also be embedded into a personal fitness calendar as well as enabling high-level athletes to compete against single-discipline specialists whilst encouraging amateur participation across all classes.
Competition information and registration is available on www.trifactor.sg.