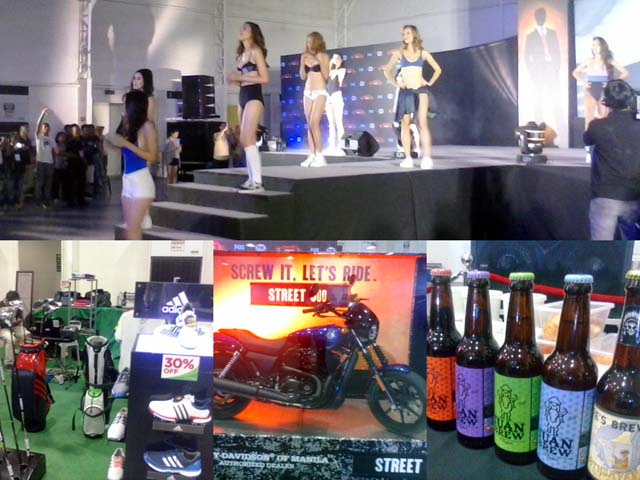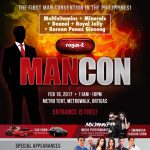 THE ULTIMATE experience for the Filipino man happened last February 18 when Rogin-E in cooperation with Fox International Channels presented the very first "Rogin-E ManCon" at the Metro Tent in Pasig City.  The whole day affair was packed with exhibits and activities that catered to the man on top.
For starters, a fleet of top flight sports cars and motorcycles were on display just outside of the venue.  Guests were allowed to take a test ride on the said vehicles and also witnessed by drifting exhibition conducted by professional race drivers.
Upon entering the exhibit area, several booths were set up to test one's sporting skills in Basketball, Football, Golf and American Football wherein successful participants get to take home prizes.  Some of the booths were graced by athletes who have achieved the top tiers of their chosen sport like Football heroes Aly Borromeo and Anton del Rosario and Basketball stars Gabe Norwood and Jimmy Alapag.
On the opposite side of the venue were booths that offered clothing, sporting goods, sneakers and even grooming and tailoring services.  Imagine top brand sneakers at half the regular price!
Meanwhile, checking all those exhibits will surely make one hungry so a good selection of food was available just beside the venue.  Local craft beer was the drink of choice.
The event was capped by a fashion show featuring the latest swimwear and sneakers.  Entertainment was provided by Roxanne Barcelo and Motherbass as the sexy models breezed through the catwalk.
For sure, the successful event deserves a follow up as evidenced by the warm response of the public. Rogin-E is a multivitamin and mineral supplement with Deanol, Royal Jelly and Panax Korean Ginseng formulated for men who want to stay on top whether it is at work, at play or simply at home.