Thomas Fong, a 35-year-old charming guy known by his circle of friends and colleagues as a shy chap who enjoys running.
When his long time badminton buddy, Christine Chong, invited the dude to join her and her colleagues in the Straits Times Run At The Hub on 28 Sep 14, he agreed without hesitation.
"It was my first race and I was looking forward to run on the track of the new Hub. But for some reasons, I couldn't keep my eyes off one of Christine's colleagues at the race.
"It was very difficult to pretend to be cool yet at the same time, the little deer running amok inside," the account manager conceded with a laugh.
He knew instantly that he found love at first sight.
But it took him another 5 months to find out her name, Evelyn Gueh, from Christine when they took part in another race, the Brooks Marina Run 2015 held on 14 Feb.
"The race happened to coincide on Valentine's Day and I was determined to get to know Evelyn personally," the account manager relished on the plan that he hatched.
This time, he took courage to solicit his badminton buddy's help by forwarding a picture of Evelyn's name that was drawn on his arm prior to race to test out Evelyn's reaction.
Like a good romance story unfolding its chapters, his creative tactic won the girl's admiration, and soon, they were dating each other.
"Thomas being an analytical person has his strength in planning.  I supposed that is why he likes running because one needs to have a structured game plan to perform well in a race," Evelyn giggled while prodding Thomas in the ribs.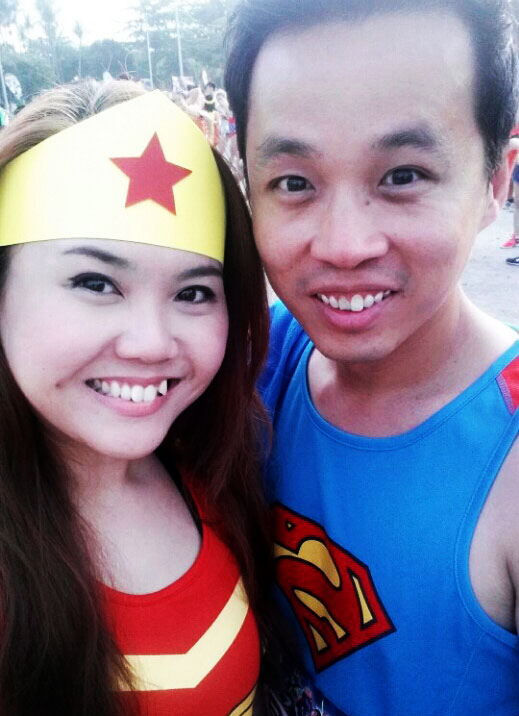 "Anyway, when I am with him, I know that I am in good hands. Besides, he is really sweet."
The couple spent most of their weekends taking part in races with friends followed by a meal or movie.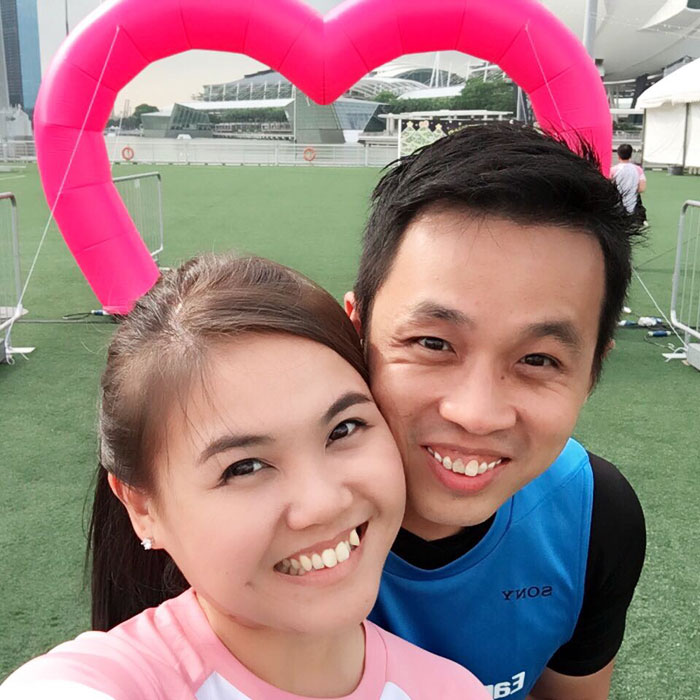 "One of the best ways to tell a person's character is by signing up races together and get to know his circle of friends to see if things add up." the 32-year-old project executive explained.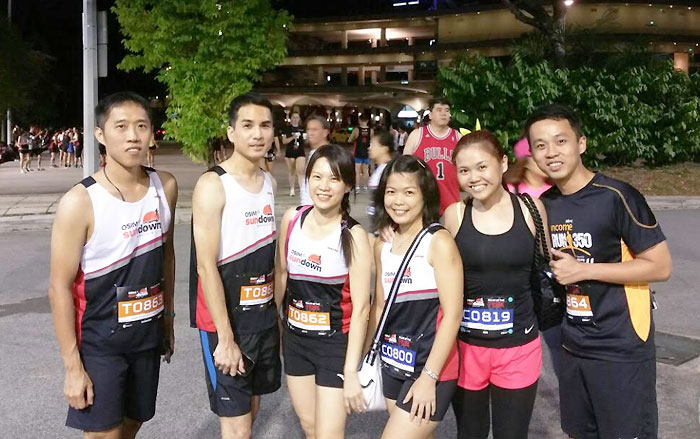 With their relationship going strong, Thomas decided to up his game plan during last December.
The Wedding Proposal
"Evelyn was expecting a lavish staycation over the long weekend that took me 3 months to plan before Christmas." said Thomas.
So when he surprised her with specially arranged flowers, balloons, pictures and a diamond ring with the cliché "Will you marry me?" on his on knee, like they said, the rest was history.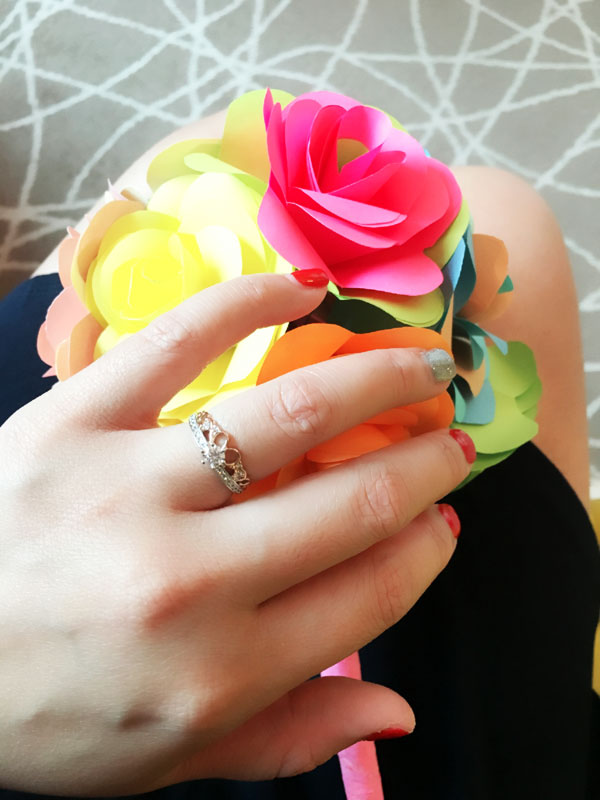 Come 6 May, the arc will come full circle when the couple celebrates their affinity in the inaugural Star Wars Run in Singapore, dubbed as the coolest run in Singapore, before their ROM on the following day.
"I want to make this race special and unforgettable for the two of us because we met each other in a race and that day happens to be Thomas' birthday!" said the bride-to-be excitedly.
Sharing the same passion, the couple hopes to run as long as they can.
But for now, they are looking forward to their ROM as they await eagerly to receive the key to their new flat in 2018.
May we wish them a blissful marriage.