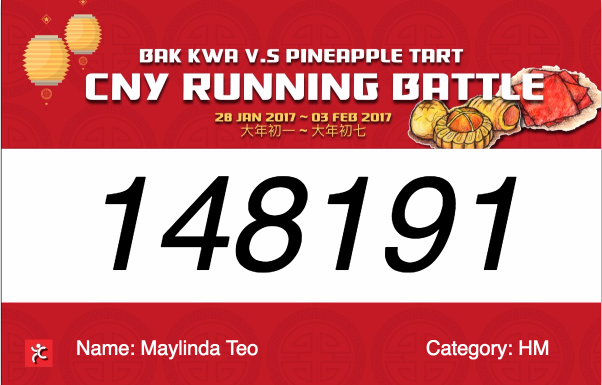 This is my first time taking part in a virtual race. I find it very interesting and motivating for non-elite runners like me to run more and get healthier. The normal virtual race organise by 42race is payable but this CNY Running Battle race is free. Anyone can join by choosing which team and the distance they want to conquer. Category: 5km / 10km / 21.0975km / 42.195km. I registered for the half marathon and I picked Team Pineapple Tart. As this is a free race to join, there's no medal but e-certificate will be awarded. There is lucky draw for the winning team as well.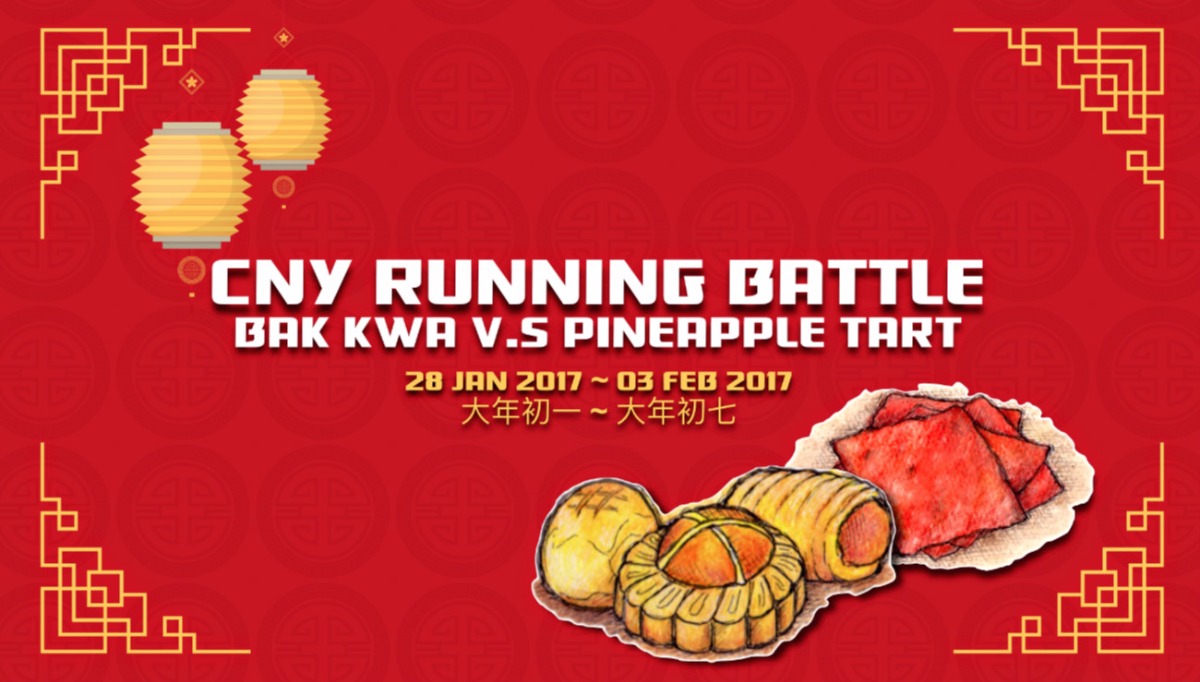 What is good about virtual race is that you can run anytime, anywhere. It is literally "Your Own Race". 42race has given runners a one-week CNY period to complete the race. You have to complete in one run the distance that you signed up anytime from 28 Jan 2017 – 03 Feb 2017. It's perfect for us who celebrate Chinese New Year and tend to eat a lot of goodies like Bak Kwa, Pineapple Tarts, Kue Lapis, etc. Not forgetting the reunion dinner too! After feasting, time to run and burn off those calories!
It's my first time running a half marathon on a solo run. I would love to have a running buddy to run together for this 21.1KM but couldn't think of anyone who is able and willing to do it. So off I went on a long solo run. Had been thinking hard on which route to run but in the end, still settled for my usual familiar route at Bishan Ang Mo Kio Park and Lower Peirce Reservoir. I might get lost running at unfamiliar places and I still needed to rush back to fetch my P2 daughter from school afterwards.
It was also my first time trying to run into the Lower Peirce Nature Trail. Started from Costus Trail – Bamboo Trail – Cyathea Trail – Hevea Trail and out at Casuarina entrance. The trail is actually quite short. There were some old uncles and aunties doing exercises inside the trail. Couldn't go into Oncospermum Trail at the water edge due to closure for repair. Luckily I didn't run into wild boars as there are wild boars sighted at the area.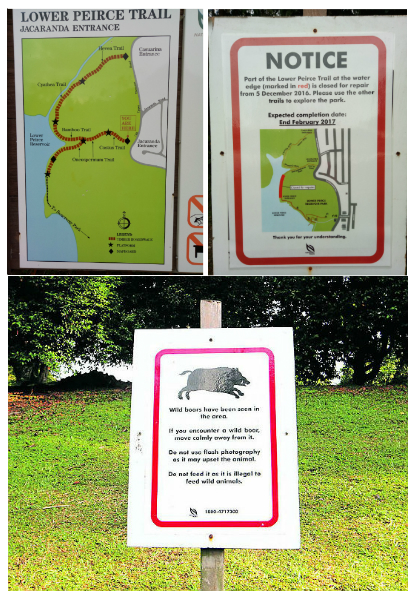 Bishan Ang Mo Kio Park has 2 parts. The one nearer to the MRT tracks (Park 1) is around 2.5KM per loop. The other side nearer to Upper Thomson Road (Park 2) is about 3.4KM per loop. After the Lower Peirce Trail, I had to run loops after loops at the park. There are water coolers and washrooms too so it's really a nice park to run. As I was clocking in long distance, water alone couldn't satisfy my thirst. I needed isotonic drink! There is a vending machine outside the washroom but it wasn't working when I tried to insert my $2 note in. I had no coins with me. I settled with drinking more water from the water cooler. After another 2 loops or so, I moved to Park 1 and overjoyed to find a mini mart shop (air conditioned) at one of the HDB void deck area. Purchased a bottle of 100 plus and oh so satisfied!!! I was ready to continue running to fulfil the remaining mileage of 2KM (saw 19KM on my Garmin).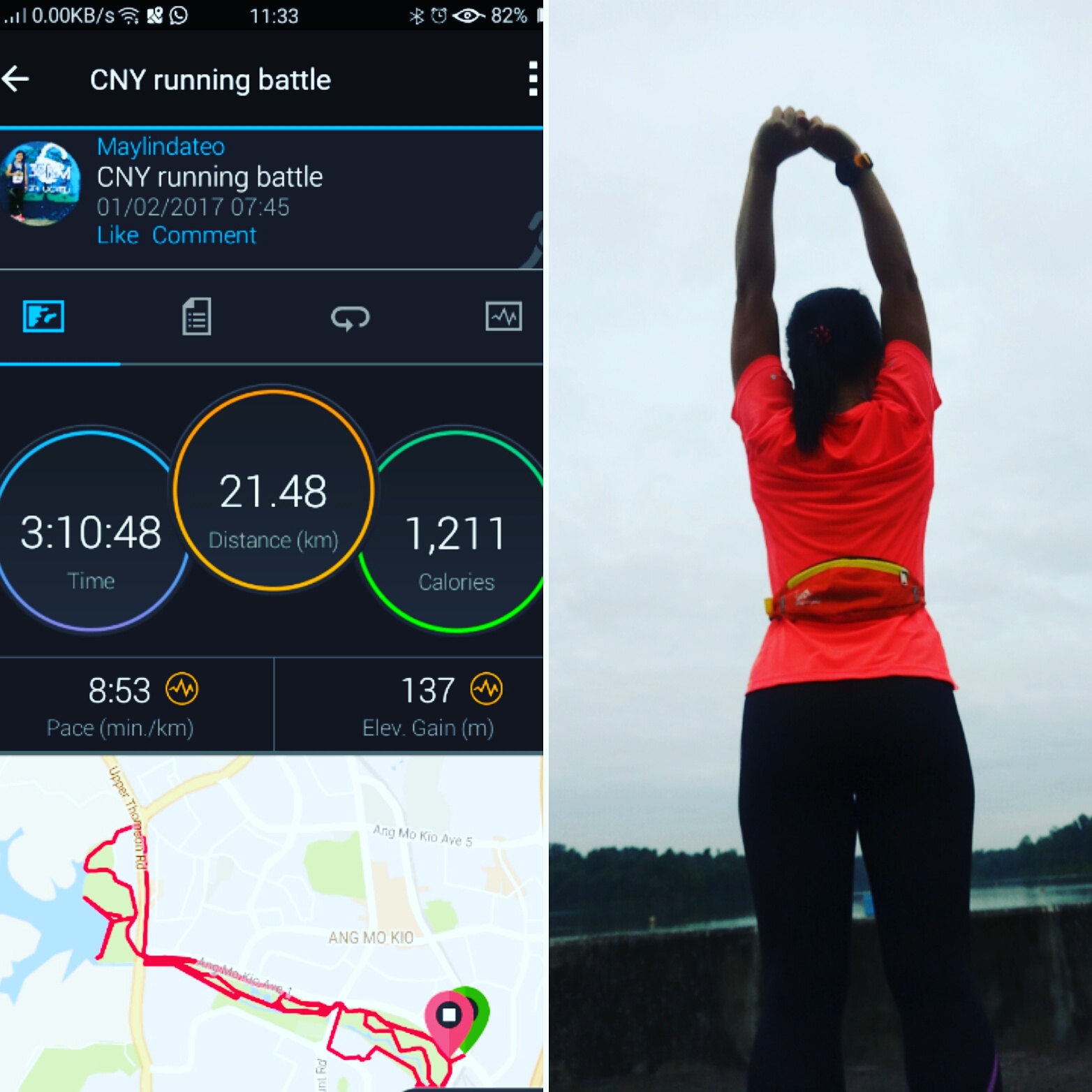 The feeling of completing a half marathon alone was phenomenal though the process was not easy. If it was not due to this virtual race that I signed up, I would have given up at the halfway mark. So virtual race helps! It gives me a lot of motivation to run. I believe all the calories consumed during CNY have been burned! Thank you 42race for organising this awesome and fun race! It doesn't matter whether Team Bak Kwa or Team Pineapple Tart wins, most importantly is everyone had fun running and keeping fit!
Next will be to run 100KM in 21 days for the 21day Challenge. Keep running! You can do anything you set your mind to.