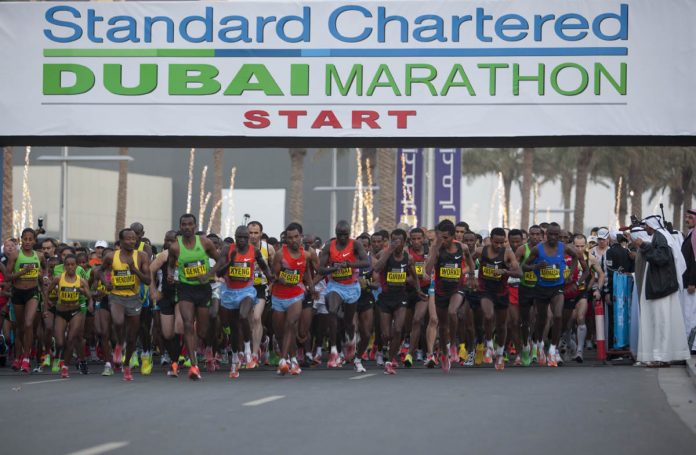 This was a race that all runners were anticipating. Kenenisa Bekele seemed inordinately confident that he could break the world record in the Standard Chartered Dubai Marathon. He felt ready, and hungry for the win. We were all ready to witness that monumental moment. And what a show it was! In case you missed it, here are some highlights!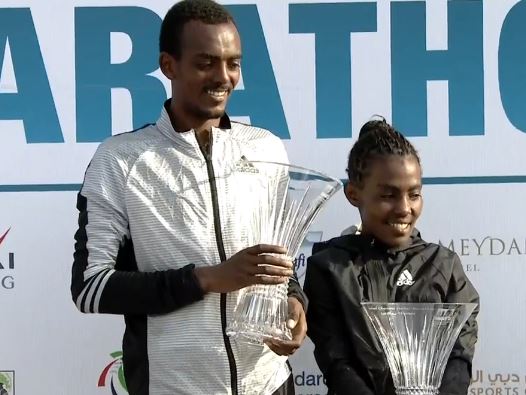 #1 Bekele's DNF
Anything can happen in the marathon. Really have got to respect the distance. Unfortunately, Bekele barely made it pass the halfway mark. Something was wrong with his right thigh that forced him to retire midway. The clear favourite to win had his hopes crushed. But it was quite a scene, from attempting to break the world record, to taking a cab back to the starting point. Not sure if the cabs charged him though!
But for the Bekele fans, he is going to attempt this again in the London Marathon!
#2 Tamirat Tola's Domination
Tola dominated the race, winning by a whole 2 minutes. Winning bronze in the 10km back in Rio last year, this time he went for gold! The young Ethiopian crushed his personal best by more than 2 minutes and also set a new Course Record! The previous record stood for 5 years. This young chap was impressive today!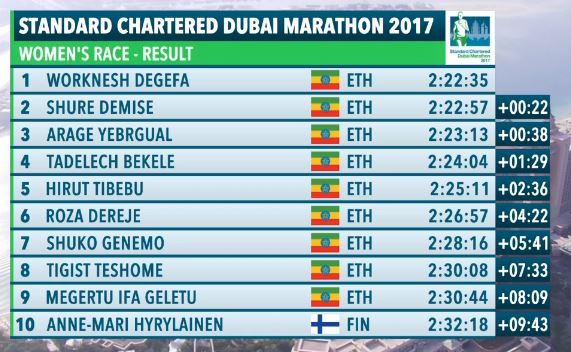 #3 Winning a Marathon on your debut? – Worknesh Degefa
Whoah you can say that again! 26 year old Degefa secured her biggest career win on her debut race. She ran a blistering time of 2 hours 22 minutes and 35 seconds.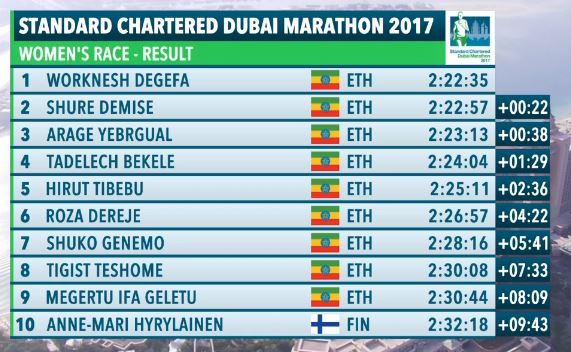 #4 Ethiopian Podium Finish
It was also an all Ethiopian Finish today at the Dubai Marathon. It does make us wonder what happened to the Kenyans?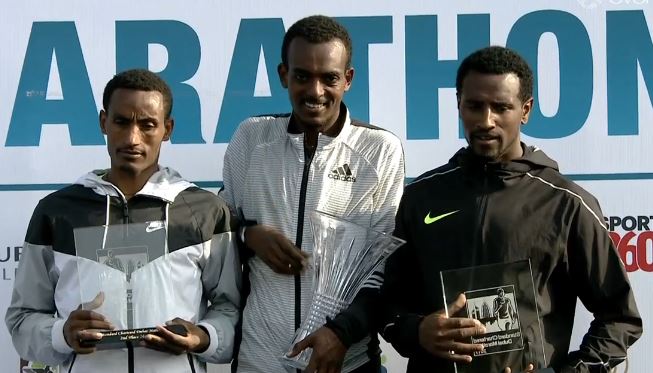 Congratulations to all the podium finishers and winners!