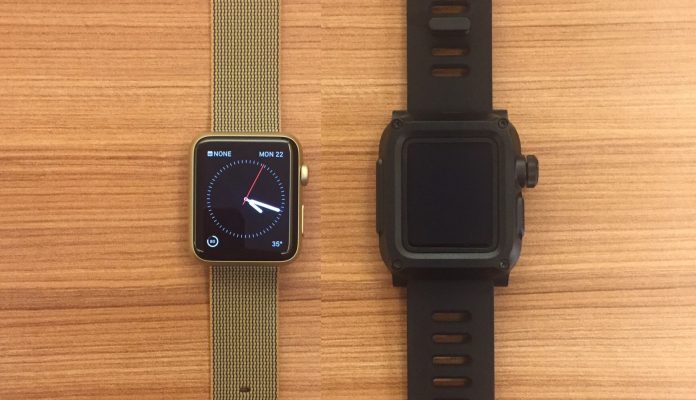 Hello world!
I am sure a lot of us have gone through the experience of looking for timing devices to measure our exercise sessions. Some have resorted to just bringing our smartphones with us whilst others prefer wearables. Personally, I use both! So there's no right or wrong way.
"What is important, however, is that we continue to measure because what gets measured gets done!"
The Apple Watch Series 1 is indeed an able wearable to follow us on our exercises. Now I keep using the word 'exercises' because it can measure more than just runs. Swimming, strength training, even cycling can be tracked. But there is a catch. Unlike Series 2, this version is not waterproof. It is merely splash proof. So if you want to use it I recommend getting a good case that can resist water entry. I did my research and there are quite a number of good cases out there, each offering marginal differentiation between one another. You'll need to ask yourself what you want out of it first e.g. do you really need it to be able to dive to 5 ATM? Is a small form factor more important to you?
I chose the Lunatik Epik H2O as I've been using their designs for a long time now. The casing is solidly built and looks nice as well; chunky with practical functions. Here's my video of how you can install the casing over the Apple Watch yourself:-
The Lunatik Epik H2O will make your Apple Watch Series 1 submersible up to 5 ATM and also give it a tough looking appearance. It's easy to put together and, should the need arise, be dismantled easily too. I've used it for my runs and found it easy to operate; quite convenient to view your stats just by turning the watch face towards you. As for usability, not all apps work well with this watch and from my tests I feel Strava and the built-in fitness app is the best. They offer accurate readings almost instantly unlike Nike+ Running Club which seems to suffer from some lagging issues. One thing though, if your fingers are sweaty then this will impair a bit of your screen interaction so I recommend wiping them dry before attempting to touch the screen. The casing works flawlessly every time by keeping the watch protected and waterproof. I have banged it many times on metal and dropped it to the floor and the watch works just fine. There are now some dings on the case by you can't really see them. The Lunatik Epik H2O can be bought in black, white and a special edition with the American Flag graphics on it.
Both the Apple Watch Series 1 and Lunatik Epik H2O are certainly good together: a lightweight, multifunction watch with a tough, waterproof casing. Plus, with Series 2 already out you could possibly get a Series 1 for quite a discount! What else could you ask for?