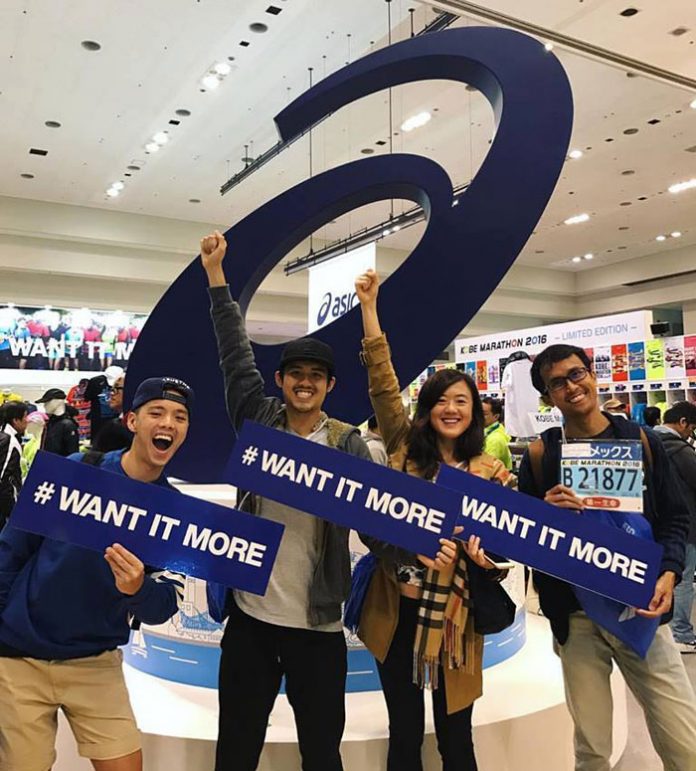 On 20th November 16, John Chew ran a personal best timing of 3:19:37 in Japan's Kobe Marathon, his second overseas marathon so far, and he is still hungry for more – a faster timing.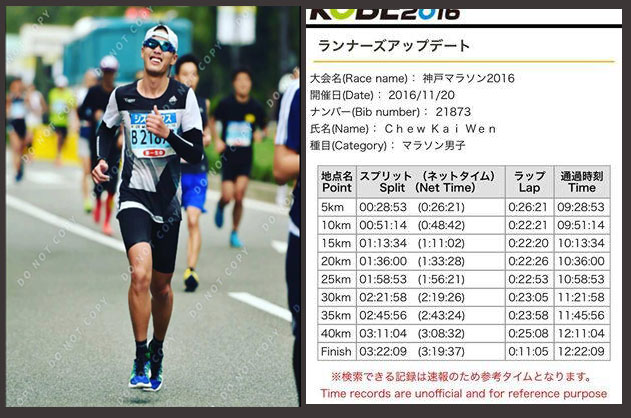 One can hardly imagine that he could run so fast. Looking back 10 years ago, the current fit John now looked nothing like him a decade ago. After all, he was overweight in junior college and he failed the 2.4 km time trial in the Individual Personal Proficiency Test (IPPT) before enlistment.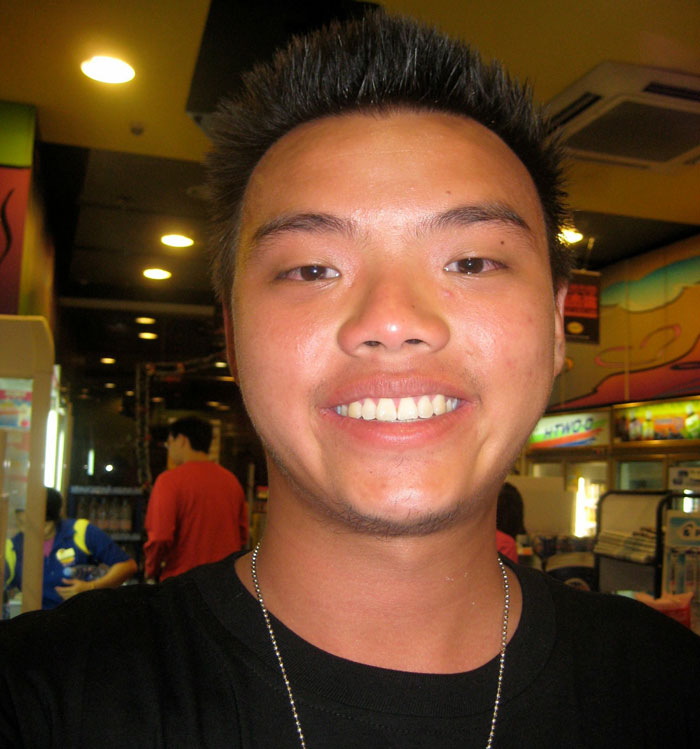 "BMT was a real culture shock for a concert band person like me. I decided to address my overweight problem through running. To my surprise, I enjoyed the feeling after each run – the sense of accomplishment." said the 27 years old.
Transiting into working life, he decided to take running a backseat and that was where he lost the motivation to run and his fitness plummeted.
"But deep down, I knew I was not satisfied with my current state of life. I knew something was missing in life and I am not really living." he conceded.
A man is made by the friends around him
That was when a good friend whom he always look up to came to his rescue – Melvin Wong, an accomplished triathlete and national runner whom he knows for 7 years.
"Melvin called me at the most appropriate time when I was about to quit running. He challenged me to start training for the year-end Standard Chartered Marathon Singapore (SCMS). I accepted it apprehensively, and like they said, the rest was history." the supply chain executive chuckled.
A key factor to John's improvement is because he trains with a group of runners of similar fitness level. They called themselves "The Coney Runners".
Heng Zhi Feng, 28, an IT professional who joined the group during the last National Day said:"John has a positive mindset and vibe which influenced me to always stay positive when the tough gets going during our workouts. He is also a very disciplined and self-motivated guy when it comes to achieving his goal.
"Outside running, John is also a very fun and jolly person who will often bring laughter to the group."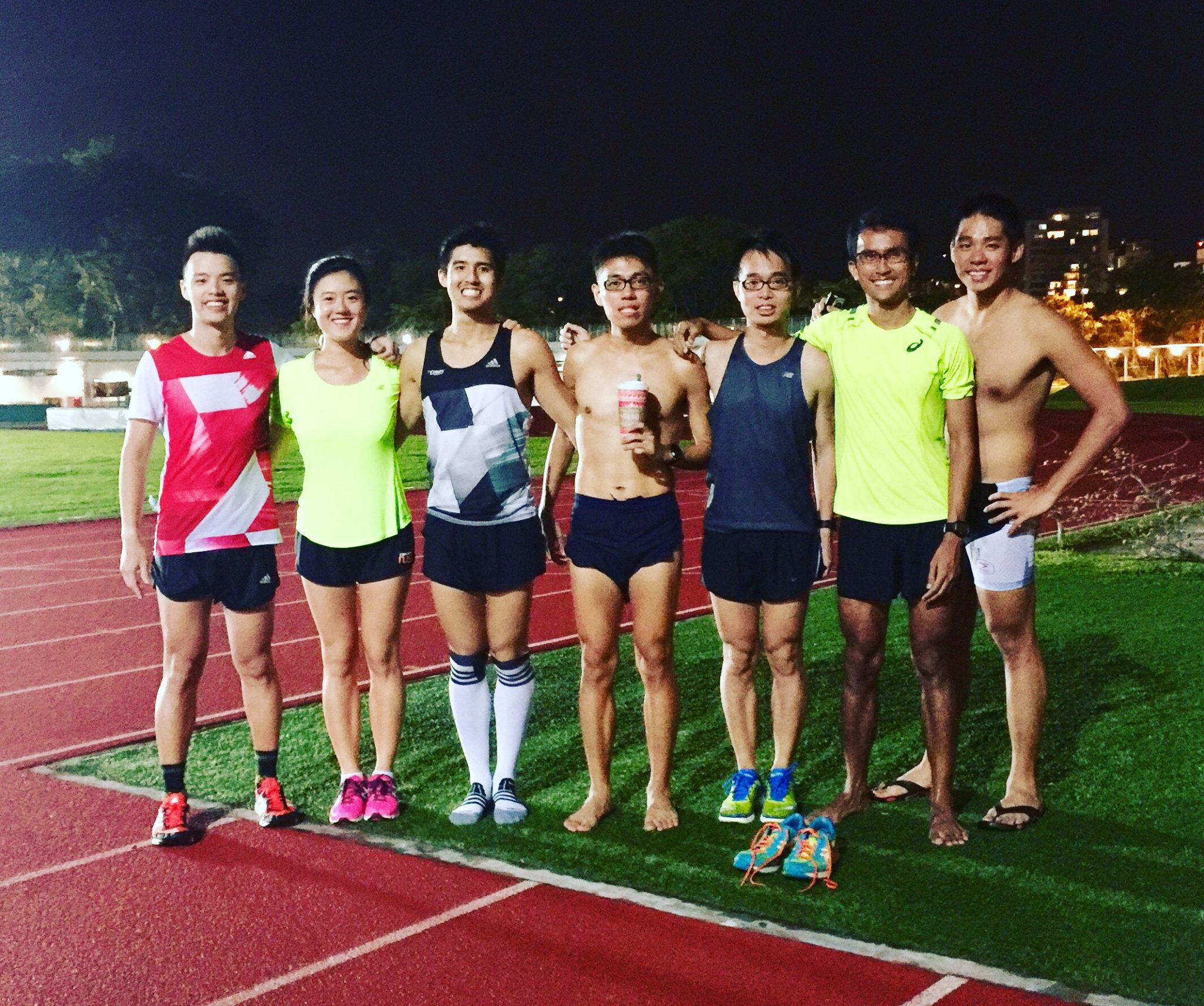 How does your typical training week looks like?
Mon – Track workout or 45 min run
Tue – 40 min easy run
Wed – 60 min easy run
Thu – Track workout
Fri – Rest day
Sat – Tempo run
Sun – Long run along Coney Island/Punggol Park Connector
(Weekly mileage: 80 – 90 km)
If there is only one workout to train for marathon, what would that be?
3 x 10k at marathon pace with 5 min rest interval.
This workout would help to lock in the marathon pace, and is able to simulate race day conditions like taking gels.
What advice can you give to runners who are planning their first half marathon or marathon?
It will be advisable to run some shorter races before your first 21k or 42k.
These races will be like prep races as you could practice your race pace, hydration and gel plans in these races.
What are your goals?
Short term – run a sub 40 min in a 10 km race, and sub 3:10 hour in Gold Coast Airport Marathon 2017.
Long term – run a sub 3 marathon.
If there is one quote to describe you as a runner, what would that be?
A person who does not give up.
Note: John dedicates this interview to the runners who inspire him namely Melvin Wong, Alvin Loh, Chua Yew Wee, Nazri Rahman, Liu Zhiyong, Derek Li, Andy Neo, Joshua Li, Wong Ken Mun, Heng Zhifeng and Foo Gen Lin.