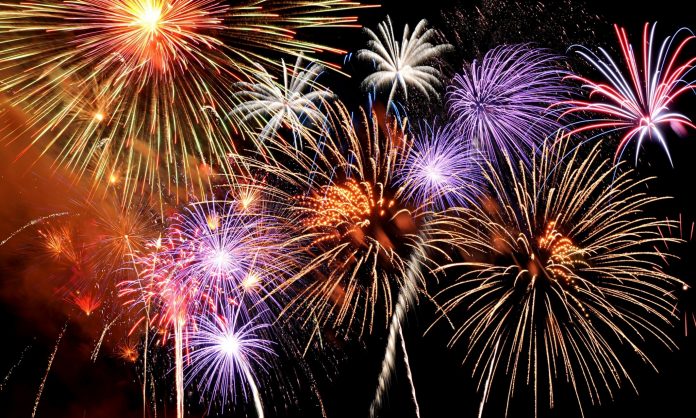 It's almost the end of 2016.  I'm done with my races, and its time to look back and reflect.
These are my short quick thoughts about these events.  I don't have to rate every part of the each event (ie. route, race pack, baggage deposit/collection, post-race amenities, etc) to compare them all.  Whatever memory that stood out and is stuck in my head are what makes them what are, and will also sway me to run them again or avoid them next year.
---
Compressport Rail Corridor Run (January)
Event participated – 10K
Venue – Former KTM railway line between Bukit Timah and Tanjong Pagar
What's good…
Route – I always liked the rail corridor trail.  This time, its done in reverse – from Bukit Timah to Tanjong Pagar.
Race pack – The fit of the event t-shirt is good for me.  (No, I don't wear these shirts as fashion items, nor to show off my latest achievements.  The singlets become my home clothes or workout/running gear, the t-shirts I wear when going out to do chores outside or my clean clothes to swap out after doing my one-way long runs.)
Post-race amenities – They have water to hose down the mud off your legs.
And the not so good…
Route – The 5K group started exactly midway through the route (duh).  So average-Juan runner me ran into wall of people who were just flagged off.  And most of these people joined a trail run to tiptoe around the mud.
---
Condura Skyway Marathon (February)
Event participated – Half-marathon
Venue – Filinvest Alabang (Philippines), Skyway (elevated expressway)
What's good…
Route – Simple out and back course.  Mainly flat and fast.
Medal – Collecting the medal, they hang it around your neck.  A lot better than receiving it in an thick plastic pouch from an poker faced volunteer.  You don't feel stupid because everyone's walking around with a medal.
Start time – It may seem odd to flag off at 330am, but by the time you're done, the sun is just about to go up.  Maybe I'm just a morning person.  What's best to do after a long run, on a glorious morning, to celebrate my current fastest 21K?…
Breakfast! – No, breakfast isn't provided in the event.  But due to the flag off time and the venue, I had to stay at a nearby hotel just for this.
And the not so good…
Unfortunate event – Two male runners died. One doing the half, the other was just 1 km away from completing the full.  Not sure if this played any role on the cancellation of the 2017 event.
---
Green Race Ultra Challenge (February)
Event participated – 1 round @ 9.3K
Venue – Trails around Bukit Timah, portions of former KTM railway line, Dairy Farm, Durian trail, etc
What's good…
Race pack – Instead of the usual drawstring or eco bag, you get a dry bag.  The event shirt looks plain, but actually felt good.  The giveaway guava-based snack from some South American country was actually nice.
Route – New trails for me, and challenging too.  I developed a taste for tackling climbs/hills this year, be it for running or cycling.
Medal – That wood coaster-like medal.  Most unique I ever earned.  Also, like Condura, they hang it around your neck, and just right after you cross the finish line.
---
Green Corridor Run (March)
Event distance – 10K
Venue – former KTM railway line between Bukit Timah and Tanjong Pagar
What's good…
Route – Maybe I like this more for sentimental reasons.  The very first running event I joined was the 2014 edition of this run.
And the not so good...
Baggage collection – I did this event for 3 straight years.  The long wait witht to get your stuff was always there.  You can always pretend you're a KTM train as the queue is over the leftover railroad tracks.
---
Coney Island Trail Run (April)
Event participated – 10K
Venue – Coney Island, Punggol promenade and waterway
What's NOT good…
Race pack – The event shirt is probably the cheapest looking I ever encountered, I just gave it away.  On hindsight, this was an bad omen.
Hydration stops – Undermanned.  Totally unprepared for the crowd.  Coupled that with the late start at 8am.  And worst, no water available after crossing the line. Unforgivable.
Medal – I don't want to pick on the medal as well, but it does look like a cheap tourist souvenir.
---
Straits Times Run (May)
Event distance – 18.45K
Venue – Marina Bay???
What's good…
Distance – Odd distance, good for long run workouts if you don't feel like going for a half-marathon.
And the not so good…
Race pack – The two-tone event singlet looks…. old.
The fact that I cannot remember much about this event.  Nothing memorable, good or bad.
---
MSIG Action Asia 50 (July)
Event participated – 21K
Venue/route – Chestnut trail, pipeline trail, Zhenghua park, trails around Bukit Timah, etc
What's good…
Route – Mostly new trails for me.
Post-race amenities – One of the few races that gives out real food to finishers.  Who wouldn't be happy to have nasi lemak after 21K?.  But to top that off with a cucumber-lime popsicle?  Most memorable.  I will most definitely run this event again.
And the not so good…
Race pack – Weird colour for the event t-shirt.  And the billboard-y sponsor logo laden back.
Advisory – Headlamps were not mandatory for 21K runners said the organizers.  But they should have warned, and I knew, that at 630am start time it can still be hard to see esp under dense foliage (trail run, duh).  My Black Diamond was useful even for just 15-20 mins.
---
Pocari Sweat Run (July)
Event distance – 10K
Venue/route – Marina bay area
What's good…
Route – Fast, flat.  Route is well known so easy to plan your pace.  I achieved my 1st sub-1 hour in this event.
Race pack – The luminescent blue almost muscle-shirt like singlet
And the not so good…
Route – The routes here must have been used 367 times already.
Crowd – This being one of the more popular events here, coupled with the route held on promenades, PCNs, and sidewalks, and a late afternoon start, its mainly a dodge and weave activity for the first 3K.  And the smell of humanity at the starting pen…  Gives new meaning to Pocari "Sweat"?
---
Puma Night Run (Aug)
Event distance – 12K
Venue/route – Seletar Aerospace Park
What's good…
Route – Just the fact that this isn't anywhere near Marina Bay / GBTB,  or Nicoll Highway, or East Coast Park, or National Stadium.  And its near my home.
Race pack – I dig the flourescent yellow/green event shirt.
And the not so good…
Venue – Kind of a long walk between the bus stop and the start/finish line.  I just thought of it as my warm up.
Start time – The heat/humidity got me at the U-turn at the end of West Camp Road. Maybe better to delay the start further by 30 mins, or hold the event on a different month
---
OCBC Cycle
Event distance – The Sportive Ride @ 42K
Venue/route – National Stadium, closed roads within CBD, AYE, portion of MCE, ECP, Sheares Bridge, etc.
What's good…
Route –  Same as last year, which I thought was the best route so far in the history of the event.  A good portion of upslopes and flat fast straights.  No looping where you'll get mixed up with the slower riders.
What's not so good…
Jersey – They're Pearl Izumis, but the sleeves look iffy.  The overall design isn't actually a looker either.
---
Salomon X-Trail Run (Oct)
Event distance – 10K
Venue/route – Punggol, Coney Island
What's good…
Route – Think ankle deep mud, gravel, water-logged grassland, etc.  The view above the Punggol promenade opposite Coney Island was great. Glad I wore my Salomon Sense Pros.  I want more surprises next year.
Race pack – Nice shoe bag.  And with 2 Lucozades.
And the not so good…
Hydration stops – More of a preference – I'd rather have water, though the Lucozades are quite good.
---
So what do I look forward in 2017 races?
I hope organizers come up with 2 or 3 new routes next year.
Maybe I can finally force myself to go to far flung venues in the West (lazy North Easterner here).
More trails runs.  Newer trail routes.
More road closures for events, rather than PCNs and promenades.
Doing full marathon still isn't appealing to me.  I am not fast enough to finish it within 4 hrs, and it certainly isn't appealing to me running 5 hours or more straight.  Four or 5 hours in the trail though is always different.