The inaugural Race Against Hunger is organised by Yum! Asia Franchise in support of the United Nations World Food Programme. I was glad to be supporting this race as all registration fees were to be dedicated to this programme 🙂 As with my other reviews, do look out for the font in italics as I highlight aspects of a race that I feel are important.
Race Category
This race offered a variety of categories, both non-competitive and competitive and both for the young in chronological age and the young (or not so young) at heart. I opted for the 10km Competitive category. It was priced at a relatively affordable price of $38 (and importantly, the registration fees are channelled towards a worthy cause!), considering that nowadays registration fees for a 10km run easily extend into the 50s or 60s.
Pre-Race Matters
Race entry pack collection was held on a single day on 12 November from 11am to 7pm at City Square Mall. Within the race tote bag were a couple of vouchers, the race tee, the race bib and timing device.
The Race Precinct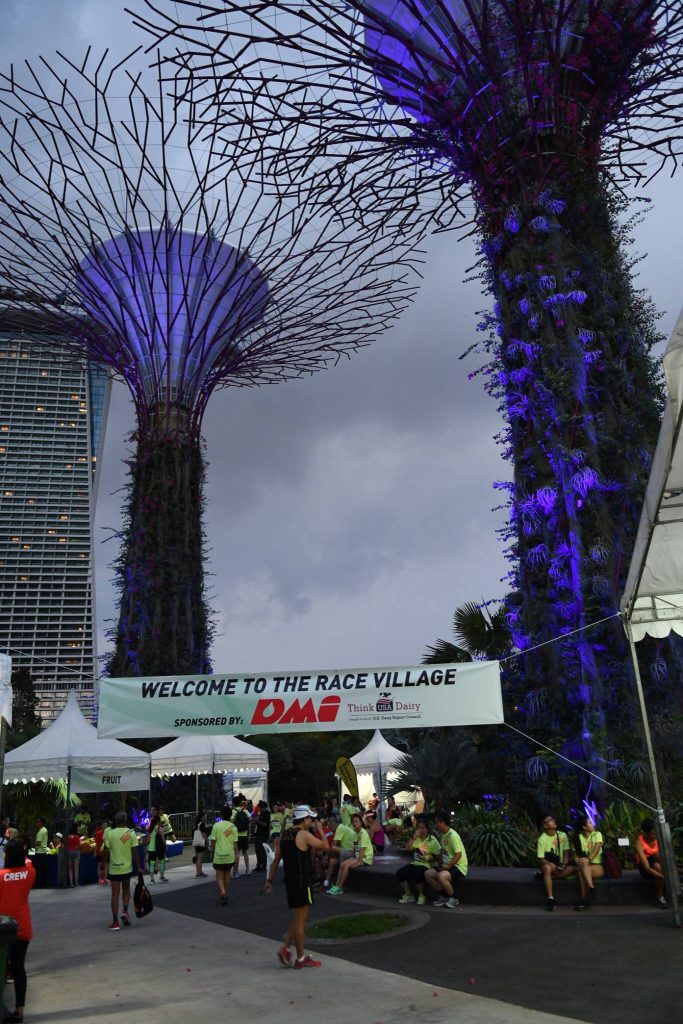 I arrived a little earlier than my 7am flag off time as I was collecting my race pack on the day itself. It was a gloomy morning with a threatening weather forecast for the morning ahead. After collecting my race pack and using the baggage deposit, I grabbed some hydration (there were also fruits available), used a portable restroom (no queues!) and headed to the start pen.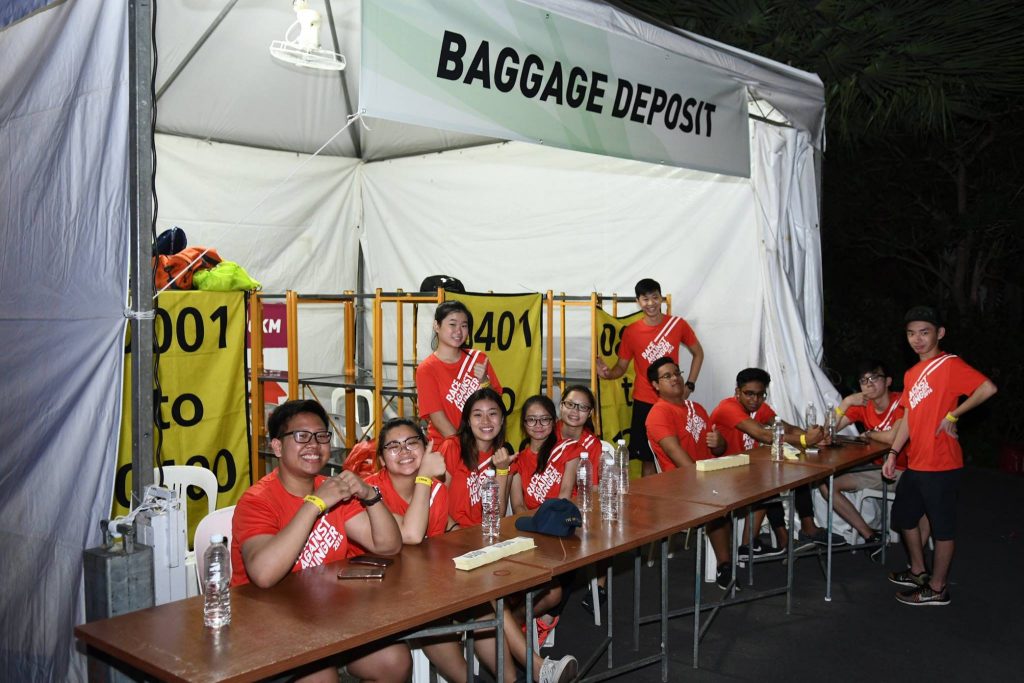 The Race
A very energetic warm-up routine was conducted before flag-off punctually at 7.00am. The race route wasn't too different from any race organised near Gardens by the Bay. Runners would run past Marina Bay Sands and the Promontory before heading back, past Marina Barrage and towards Gardens by the Bay East, finally returning thereafter. The notable challenges of this predominantly flat route are the two ascents of Marina Barrage. In addition, due to the numerous construction works going on around the area, there were multiple twists and turns along the route.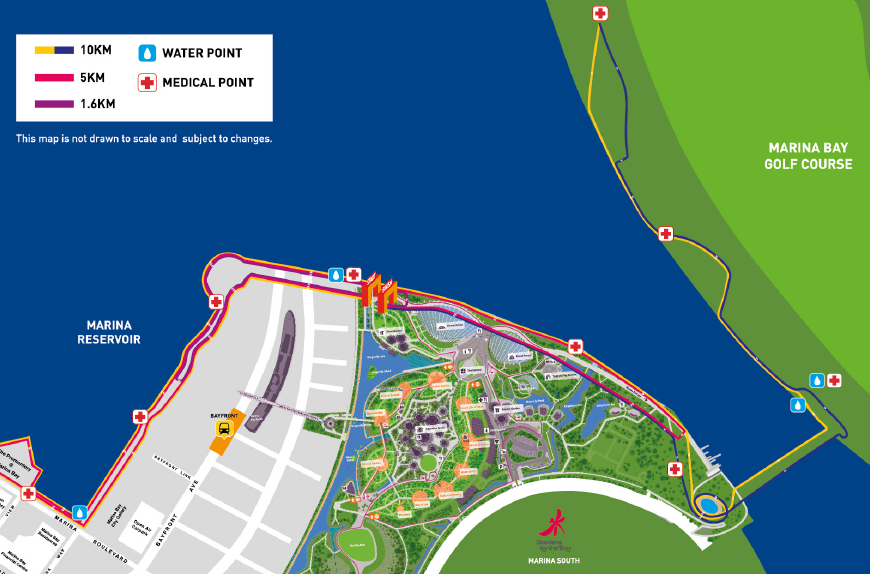 Hydration points were available at 4 points along the route, serving chilled water and isotonic drinks. Distance markers were pretty accurately labelled (though they came a little too early at some occasions). The weather was pleasant as runners enjoyed a mild drizzle and a gentle breeze.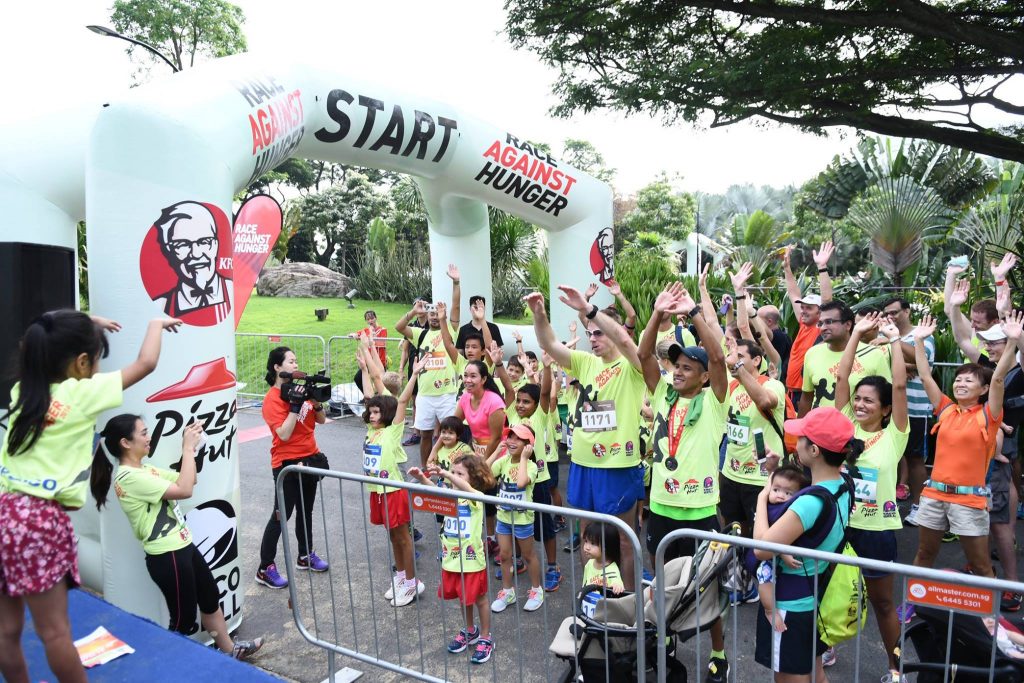 Post-Race
After completing my race, I claimed my Finisher's Medal and grabbed some drinks. There were packets of Milo available, along with fruits and hydration in cups. Interestingly, despite some fast food chains being organisers of this event, fast food wasn't anywhere in sight. Not complaining though, these healthier options were appletising as well 😀
Hope this brief review was adequately informative! Feel free to check out my personal experience of this event here 🙂
Photo credits: Pink Apple Events.