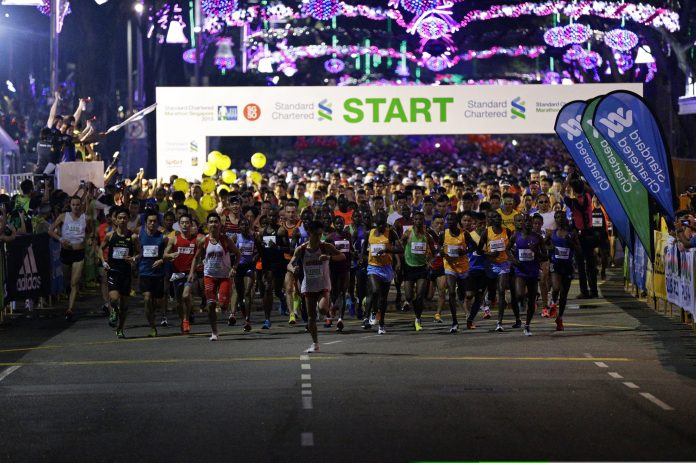 Standard Chartered Singapore 2016 – we just can't give you enough reasons to be a part of the biggest running event on the Singapore Running Calendar, there's just one too many! C'mon if you are a runner, you have to be a part of the BIGGEST race in Singapore (you're going to feel left out otherwise!). IAAF Gold Label Race just means more prestige running this race! And please, what better way is there to see Singapore – running through all the iconic landmarks from Gardens By the Bay to the Singapore Flyer. Mark you calendars – 4th December 2016!
Now we've established that everyone should run this race, what's left is for you to choose your distance!
#1 The Marathon distance – 42.195km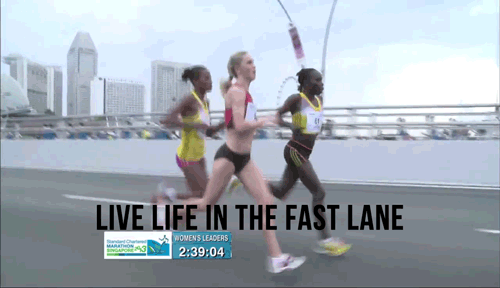 Did you know that some of the world's best female marathoners come to compete in Standard Chartered Marathon Singapore? Well, now you do know! Join the marathon distance to stare at eye candy – just look at those lean lanky sexy legs! Well, if you can keep up of course!
#2 The Half Marathon distance – 21km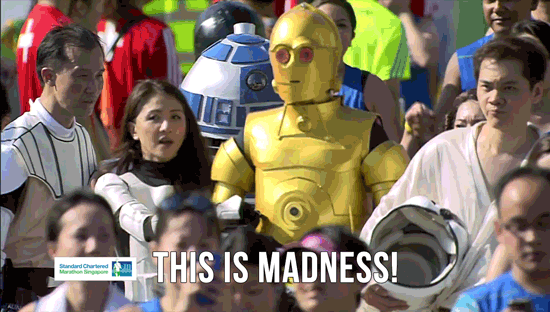 Well, the marathon distance is not made for all – I mean even C3PO couldn't take it! If you are looking to challenge yourself, but not go overboard and kill yourself in the process, this distance is for you! It is ideal for those who are looking to step up from the 10 km but not ready for the full marathon distance yet. Test your limits with the half marathon distance!
#3 The Ekiden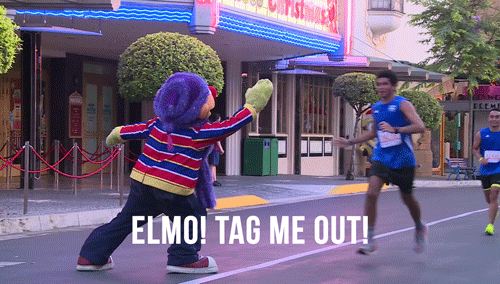 Nothing better than accomplishing something as a team, together! Looking for something fun, different yet still competitive at the same time? The Ekiden is for you and your running buddies. Tag (in real life and facebook) your buddies!
#4 The 10km/ 10km wheelchair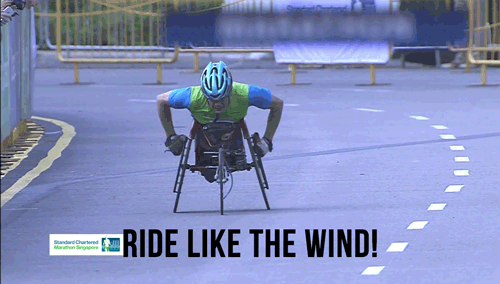 Perfect distance for runners looking to join their first race. On the other hand, seasonal runners should not underestimate this distance. Challenge yourself to sprint the whole distance! Race alongside other athletes on wheels. Don't be intimidated by their hot ride! No reason for you to say no now! If they can do it, anyone can!
#5 The Kids Dash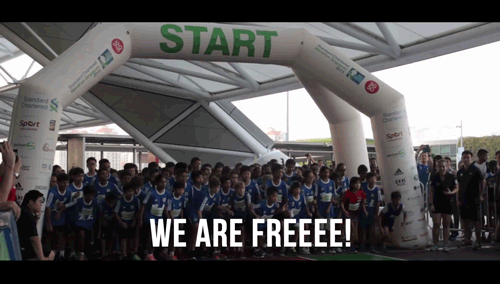 Ngaw aren't kids cute? Running kids, even cuter! In fact, the organisers of the Standard Chartered Marathon Singapore think that they are so adorable (or scary) that they have dedicated a day for the kids! Bring your kids along and you be the judge of whether hordes of running kids are a delight or a nightmare!
CONQUER THE DISTANCE. GO BEYOND.