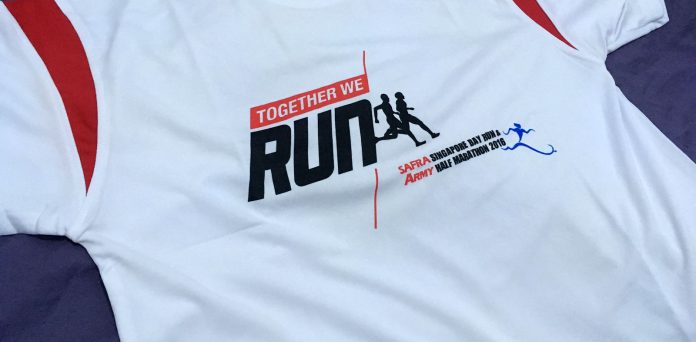 Haze advisory updates from Organiser
The haze made an appearance in our skies again. We will be updating this page as often as we can to bring you the latest information about SAFRA Singapore Bay Run & Army Half Marathon's future.
Latest update (Saturday evening):
Previous update (Friday afternoon):
It's happening this weekend! TOGETHER WE RUN.
Organised by SAFRA and the Army, this signature event will be two competitive categories – 21km Army Half Marathon and SAFRA 10km Race, as well as two non-competitive categories –  SAFRA 5km Fun Run and Families for Life 800m Challenge. Themed 'Together We Run', this classic event looks to strengthen the bond among the Singapore Armed Forces national servicemen and their families on 28 August 2016.
As we are ready to run till the end, here are some important last minute information for all runners!
Flag-Off Times
| | | |
| --- | --- | --- |
| 21 km | – | 5am |
| 10 km | – | 7am |
| 5 km | – | 8am |
| 800 m | – | 9am |
*Flag off timings are tentative, subjected to changes from the Singapore authorities.
Routes and Hydration information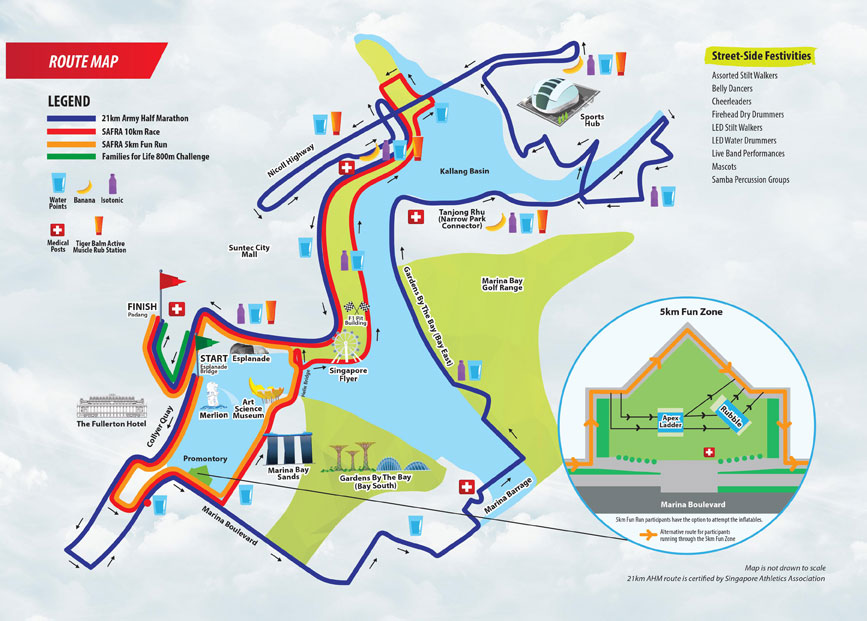 Carnival Layout @ Padang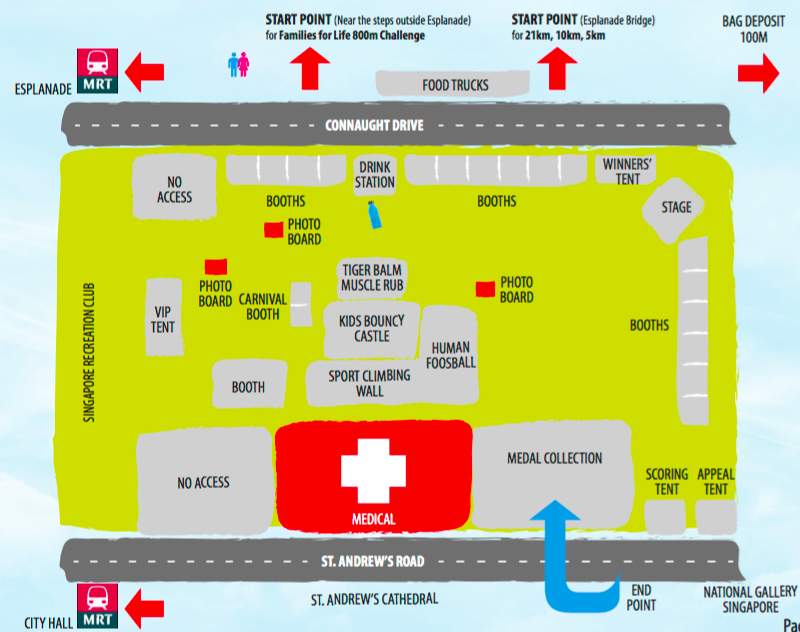 Road Closure Advisory
The following roads will be fully closed.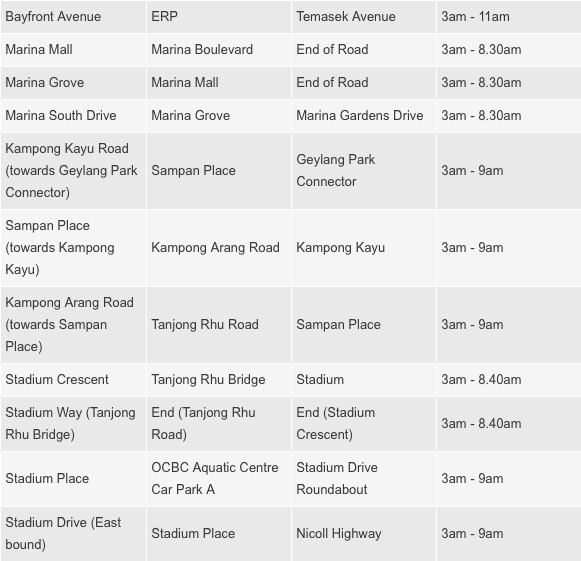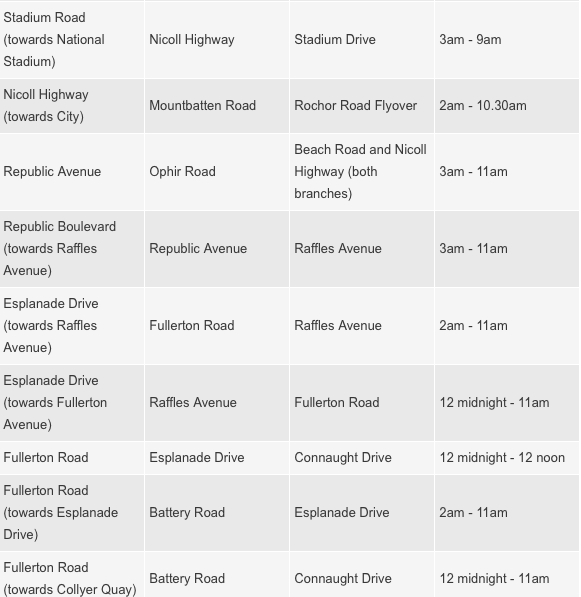 These roads will be partially closed.
Getting to the race ground
Race venue: Esplanade Bridge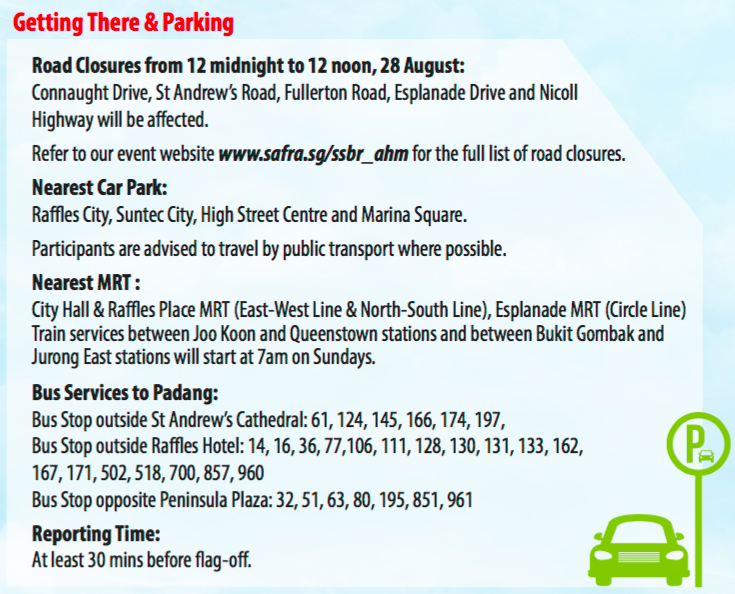 Bag Deposit
Venue: Along Connaught Drive
Operating Hours: 4am – 11am
Pacer Timing Groups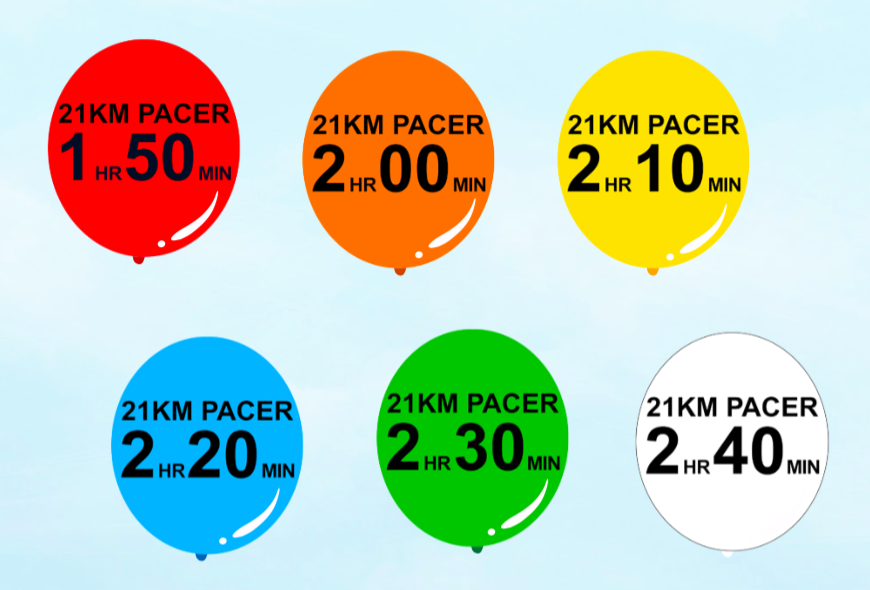 We hope you have a great race experience! Don't forget to tag your photos with #JustRunLah on Instagram!
See you at the finish line!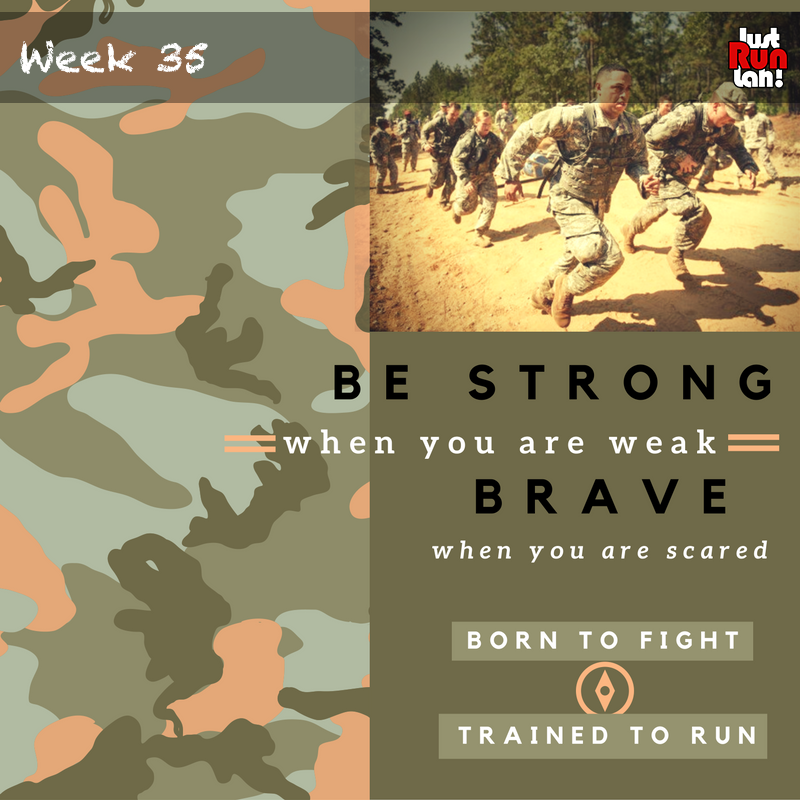 Source / More info: SAFRA Singapore Bay Run & Army Half Marathon
Log your time at JustRaceLah! – The Free App for Runners
Keep track of your results and progress by adding any of the 1000+ races of our database to your own portfolio. Keep your running memories organised and see your timings improving!
Download for free of iOS and Android via: www.justracelah.com