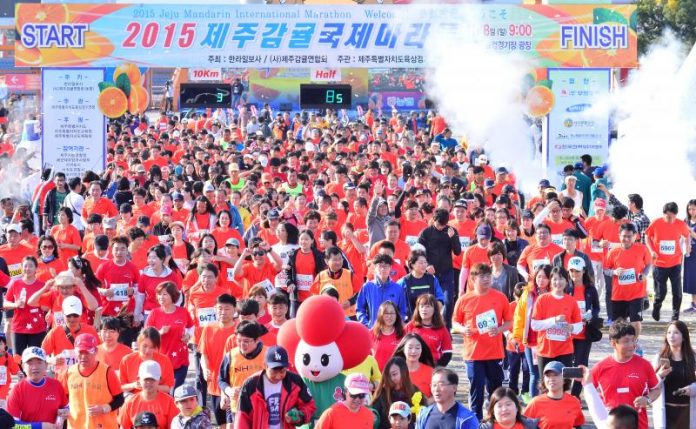 We runners love to do #runcation and we have a long list of the globe's must-do events. And this coming 13 November, Jeju Mandarin International Marathon 2016 in South Korea city can be your autumn holiday! But why Korea? Because recently in Korea, the new word "Maranic" (marathon + maniac) has become more prevalent and refers to marathons as a fun outing! So read on to find out what's the fun about!
The Jeju Mandarin International Marathon 2016, hosted by Halla Ilbo and the Jeju Mandarin Association, is having its 14th edition this year at Jeju World Cup Stadium. The reason this marathon is using the word "Mandarin" is very obvious because Jeju Island is the represent of its famous sweet mandarin oranges!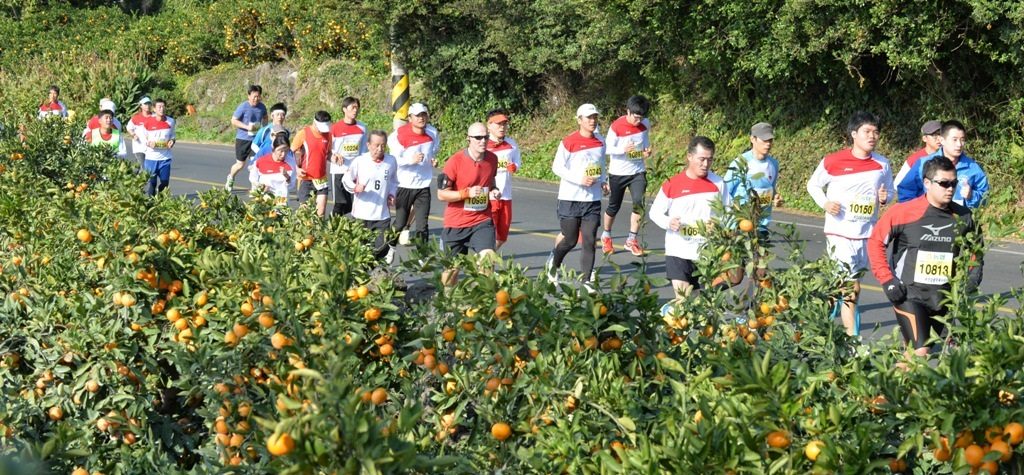 Over the past years, Dynasty Travel, in partnership with the Korea Tourism Organisation, brought many Singaporean runners to experience Jeju Mandarin International Marathon! There are four different divisions: full marathon, half marathon, 10 km and 5 km (with no age limit). On the race-day morning, ahead of the 9:30 am flag off, you will love the carnival-like scene at the marathon venue in Seogwipo and its atmosphere. In addition to a mass pre-race warm-up of popular K-pop dance moves, runners will also be treated to a Korean traditional dance by a group of performers in their hanboks.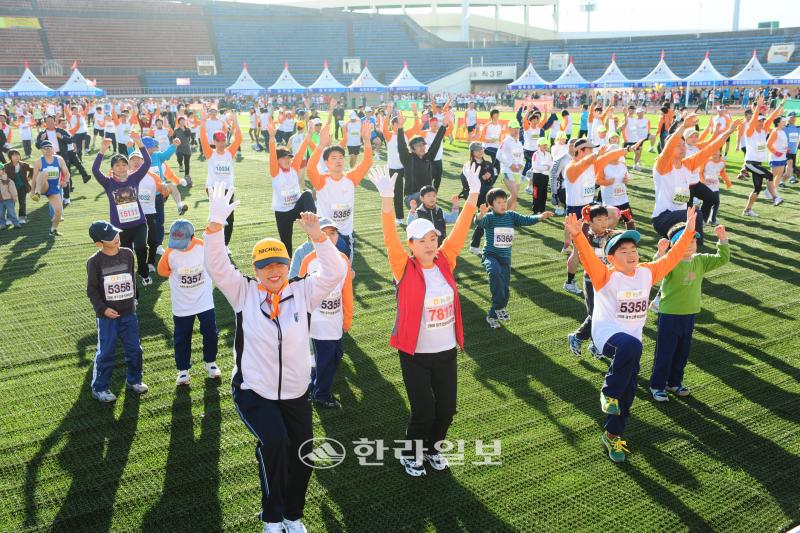 Jeju, the most beautiful island in Korea, is voted as one of the New 7 Wonders of Nature and it is one of the most popular tourism spots for both foreign and native tourists alike. You will enjoy Jeju's beautiful natural scenery and seas, as well as the mandarin oranges and bountiful orchards of autumn flowers lining the route!
In Jeju Mandarin International Marathon this year, you will experience a new race course with great support and a scenic view of Seogwipo, the second-largest city of Jeju Island, settled on a rocky volcanic coastline in the southern part of Jeju Province. The new full marathon course will take you to its major landmarks: From Jeju World Cup Stadium and you will pass through Daecheon Church, Hawon Petrol Station, Calvary Church and Andeok Valley, where you will be mesmerized by the vivid sight of Gunsan. Then continue run towards Daejeong-eup Boundary Stone where you will turn back to the stadium.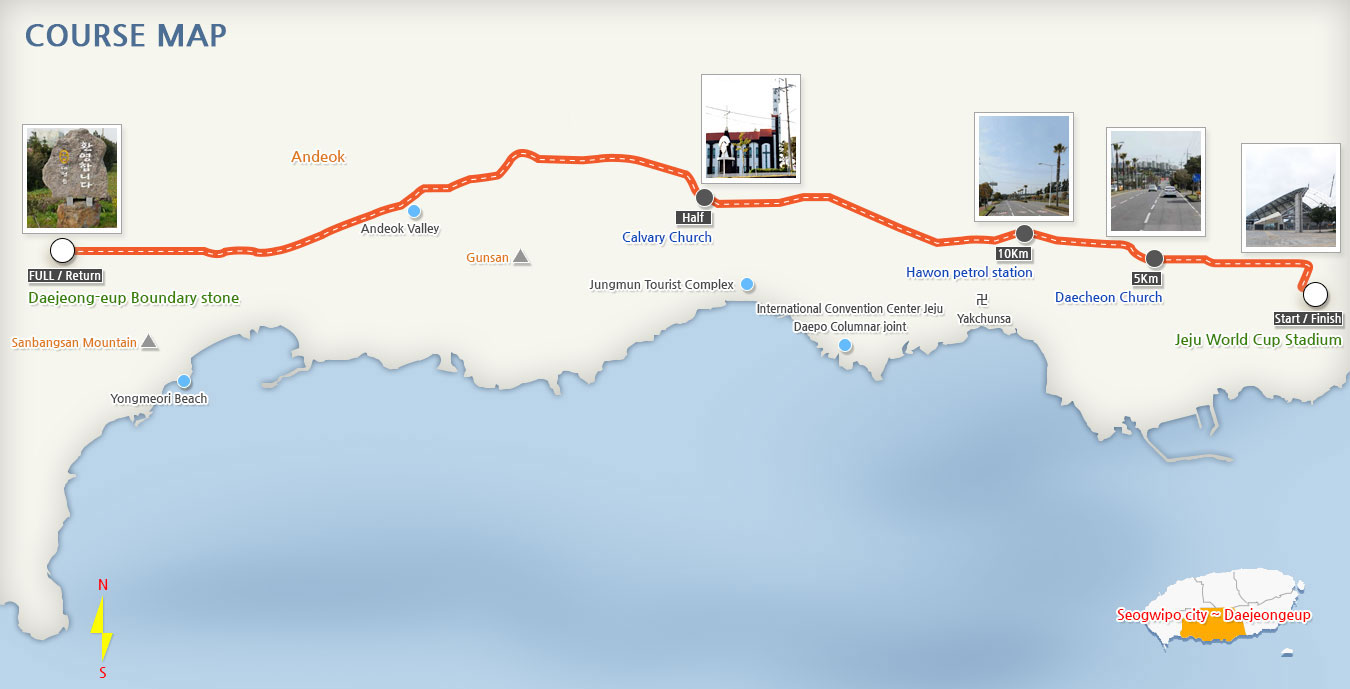 The race course is considered to be hilly with some ascents and descents, but in November you will experience a light breeze and running in a cooler climate as the temperature hovers at a cool 21 °C. You can also expect the Korean cheering the runners on at every station shouting "hwaiting" (or "fighting") to provide inspiration.
Another unique experience of taking part Jeju Mandarin International Marathon 2016 is that all foreign participants of the event will be given 5kg of mandarins each as a reward for completing the race. This is on top of some milk and biscuits, and the event T-shirt, finisher's medal and record certificate.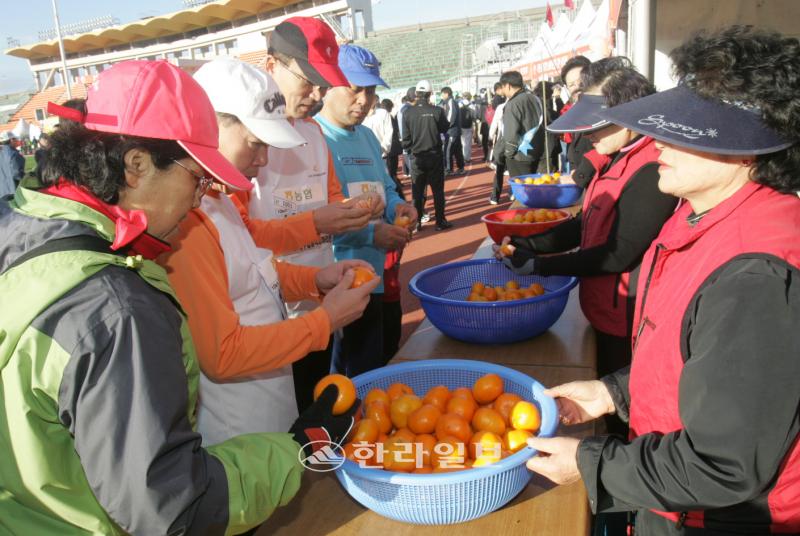 What is also unique to Jeju Mandarin International Marathon is you will see the row of tents along the starting line, which is especially popular with the foreign participants. Some tents offer bite-sized traditional Korean food, others are games stations.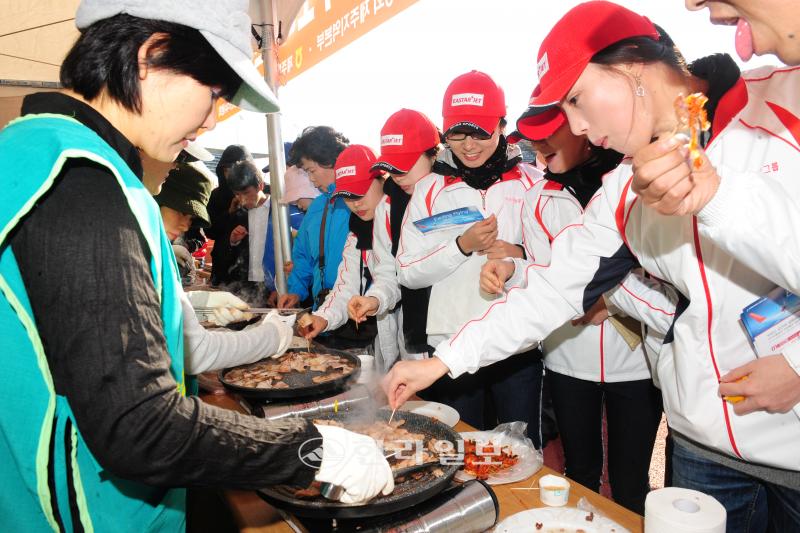 So now you know about Jeju Mandarin International Marathon! Invite your running buddies, travel partners, friends and family and bond over on the seven-day, five-night trip ($1638) with Dynasty Travel, the leading travel agency in Singapore. Their tour package allows you to save the logistic hassles and just enjoy the fuss-free autumn holiday in Jeju!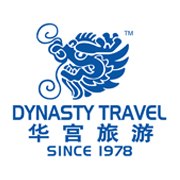 Tour fare includes:
Return economy class group tour air ticket from Singapore – Seoul // Gimpo – Jeju – Gimpo // Seoul – Singapore
5 nights' accommodation in international 4* hotel
Hotel accommodation based on twin sharing basis
All meals are as specified in the itinerary. Should the selected carrier's flight timing disallow certain meals to be taken, there will be no refunds for the meals not consumed. (if any)
Chinese/English speaking tour guide
Waiver for Jeju Mandarin International Marathon 2016 race registration fee
Dynasty Gala Dinner with lucky draw
For more information, please visit:www.dynastytravel.com.sg or call 6532 3833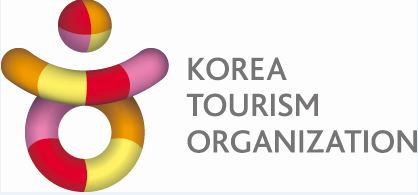 Supported by Korea Tourism Organization