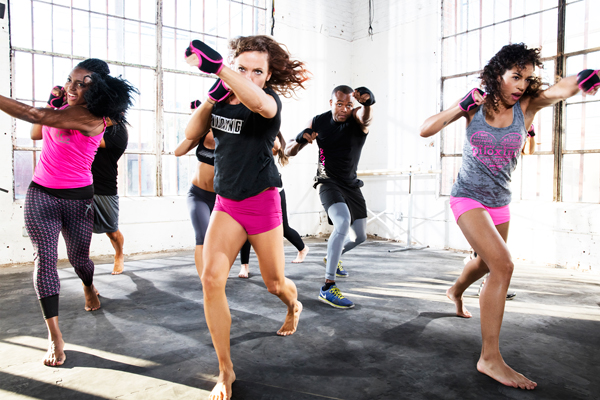 Stay with us if you haven't heard about Piloxing – the hot fitness trend that's gaining popularity worldwide, spurred on by celebrity practitioners!
What is Piloxing?
Piloxing is a non-stop, high-energy interval workout of a creative mix between Pilates, Boxing and Dance. At the core of Piloxing is the principle that every individual is strong and can attain a "Sleek, Sexy and Powerful" self-image they want by taking charge of their health.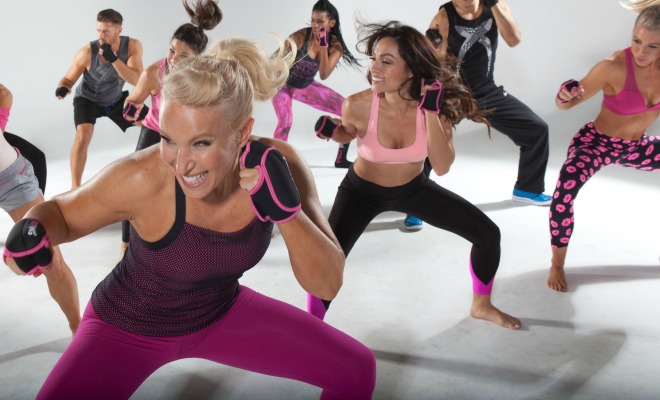 "There have been times in my life where I've been put in a situation which made me feel weak and let down, so my mission through creating the Piloxing program was to empower women and let them know it's OK to feel strong and beautiful in their own skin, even in times when we don't feel so strong or confident,"

said Viveca Jensen, the Piloxing founder and a former professional dancer.
Piloxing moves uniquely blend the power, speed and agility of boxing with the targeted sculpting and flexibility of standing pilates principles. All the moves are performed in time with a pumping music track (and that is 145 beats a minute!).
Piloxing is now in Asia!
Let's hear more about Piloxing from Lucretia Cheng, the first Piloxing licensed instructor in Southeast Asia!
Are you thinking that Piloxing is the new Zumba?
It isn't for the faint hearted, I used to come out of Zumba bright red and sweating, and this is even more intense!
A constantly evolving sport, it has transcended to more than pilates – boxing – dance; there are now other Piloxing programs for a fitness advocate's choice, and that's not similar to Zumba.
Piloxing Knockout
Pilates – boxing – plyo sports drills
Piloxing Knockout is a 45-minute test of your endurance and physical strength – conquering obstacles and defying gravity. A perfect workout if you want to feel the high intensity, explosive, functional, core-centric, raw, grueling… In short, KNOCKOUT!
Piloxing Barre
Pilates – boxing – burn
A barre is a tool, a source of external support and resistance. The 45-minute Piloxing Barre program will lead you to achieve better body balance, initiating deeper muscle engagement – to stronger, healthier joints.
What's good about Piloxing?
Weighted gloves are worn in Piloxing and that help further toning the arms and maximizing cardiovascular health.
Pumping music and exhilarating dance moves will help empowered you physically and also mentally! Exhausting but gets the endorphins going!
Piloxing incorporates formats such as interval and barefoot training to burn maximum calories, build lean muscles and increase stamina.
Experience the power and agility of boxing without risking a broken nose!
An all over body workout starting at your core!
So if you want to get in shape by unleashing your inner Rocky while feeling like you're a Dancing Queen then Piloxing is for you – the hot, new way to get fit. With Piloxing, your core is on fire, your arms and thighs are on fire – YOU ARE ON FIRE. It's time to ignite, join the movement!