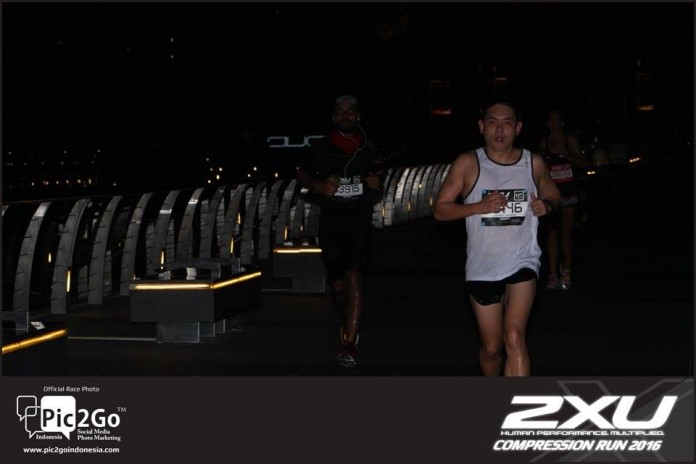 Some time back I had written a blog on back to back weekend races in 2014 and 2015 (Newton & CSC Run By The Bay for 2014 and Tri Factor Run & 2XU for 2015). And I had promised my legs that it will not happen again. I had claimed ignorance for 2014 and postponement of 2XU for 2015 that resulted the back to back weekend races. So by right in 2016 it should not happen again. But here we go again, tomorrow at 0500hrs I am going for Run 350 after going for 2XU last weekend.
I had spoken to a couple of close running kakis, and we concluded that I am 'greedy'. Half Marathon being my 'pet' event, I do not want to miss every opportunity to run. And being a regular participants of races, I cannot resist the "greed' of having a good 'deal', good 'deal' of having loyalty and early bird discounts. For 2XU and Run 350, it only cost me $55 and $33 respectively.
So by right, having learnt this 'greedy' lesson, I should not be 'greedy' again. But this weekend the 'greed' in me tried to overpower logical thinking again. I saw in the website of CSC Run By The Bay 16 that the date for the race will be on 31 Jul 16, same day as Tri Factor Run which I had already registered. I am having thoughts of forgoing Tri Factor Run and go for CSC Run By The Bay Half Marathon.
The reason that I have thoughts of forging Tri Factor Run to go for CSC Run By The Bay have nothing to do with the brand, race organising, route or goodies in the race pack from previous years. It is purely due to the distance, Half Marathon being my 'pet' event, I have this fear that I won't have the opportunity to better my timing in 2016. Although many may think that there are still many half marathons in 2016, there are actually not many of them that I felt I will do well. Tomorrow's Run 350 will be the 4th Half Marathon race in 2016. So what are the rest of Half Marathon in 2016 that I felt will be difficult to do well…
Sundown on 28 May, I typically do not do well in Sundown over the years that I had participated. Yes, I may be watching soccer every weekend beyond midnight. But running Half Marathon at midnight and sitting on a sofa watching soccer is totally 2 different things. A lot of training at that time of the day is required in order to do well in Sundown, but too bad, my daily schedule do not allow me to train at that time. For the last few years, I feel sleepy and normally spend an addition of about 5mins to complete Half Marathon in Sundown.
Army Half Marathon possibly on late Aug, this is a massive event. Non elite runners like me that do not get to start in the front will have a hard time trying to find space to open up in the first 5km. Hence very difficult to do well.
Otter Run on4 Sep, this is a unknown for me. 50-50 chance.
Standard Chartered on early Dec, same situation as Army Half Marathon. And I may be going for Full Marathon instead of Half Marathon.
So after assessing the available Half Marathons in 2016, it seems like CSC Run By The Bay should be the race. But I am still undecided, Tri Factor Run or CSC Run By The Bay?