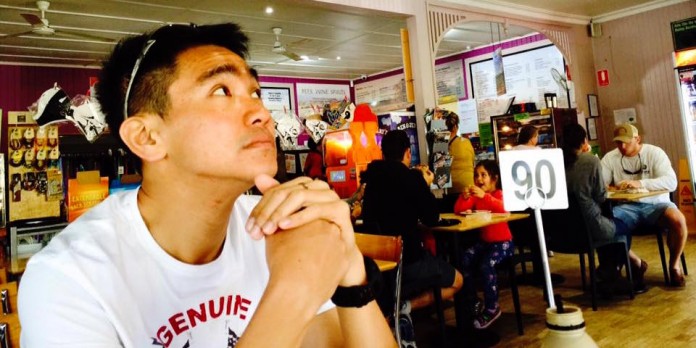 The Performance Series is a concept relatively new to Singapore runners. Basically, it is a series of five races that brings runners through unique iconic landscapes of Singapore. With its slogan Transcend Yourself, the race aims to encourage individuals to improve their lives through running and by running more. Read on for the interview with the man behind the race series, to find out more about his passion for running and the inspiration behind The Performance Series.
1. How will you introduce yourself to Singapore running community?
I am passionate about running and is constantly looking to challenge myself. I enjoy sharing my experience and learning about running, from all angles (training, racing, travelling, and even choosing the right products/services), with/from all the runners out there. I believe that it is through this interaction that runners bond and grow together. This also makes running more fun (and addictive!).
I currently head JRL Concepts, an initiative which was formed at the end of 2015 to bring running to a new and refreshing level, while keeping running close to the hearts of every individual.
2. When did you first pick up running (what age) and what inspired you to do so?
I first picked up running in 2000 when I was determined to attain silver award for my Physical Fitness Test so that I would be fit enough to go through my National Service. Since then, I fell in love with running after seeing all the benefits of running. With the encouragement by my instructors and peers, I also managed to represent my Army unit in the Army Half Marathon from 2002 to 2004.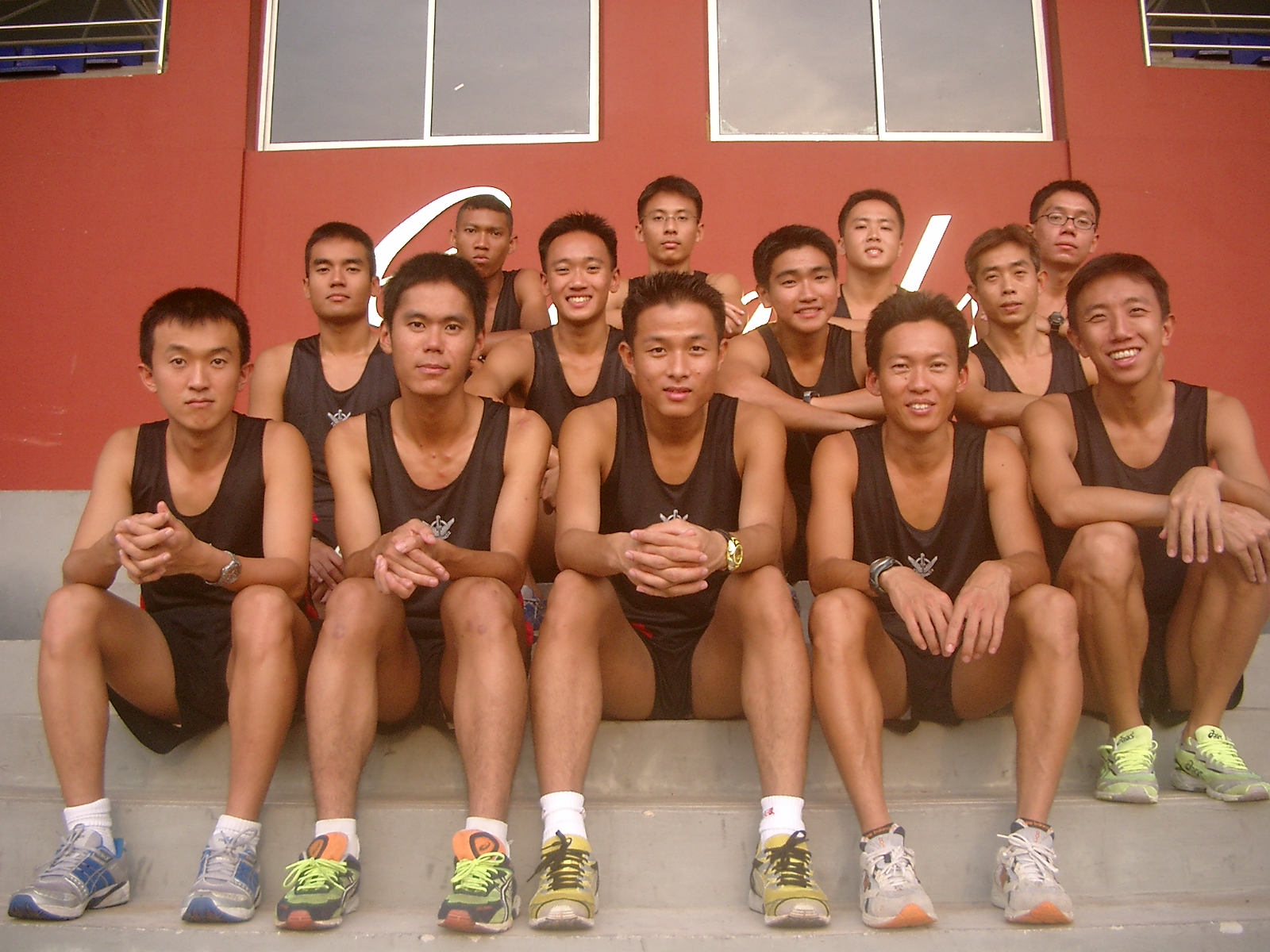 3. The Performance Series, a unique race that comes in 5 parts. Do share more on how the idea was first conceptualised and why you decided to organise such a race series?
The race series came about after our team gathered feedback from both race participants and business partners through our active engagement with them for the past 18 months. The series is created with these people in mind.
The series aims to bring participants away from the overly-used event venues such as Marina Bay area and East Coast Park, bringing them back to where running is close to their hearts (Uniquely Singapore). It also aims to introduce the iconic landmarks in Singapore to the foreign community residing/travelling to Singapore.
The concept of a series is to create a schedule of events to encourage people to consistently maintain a healthy lifestyle with milestones to work for, unlike other one-time yearly affair. Having this schedule created and the race categories of 2.5km/5km/10km, individuals can improve upon themselves from non-active to active (unhealthy to healthy) or even from active to competitive (achieving timing/distance goals), along with the series which is happening throughout the 2nd half of the year.
The idea which participants will be able to collect commemorative medals from all 5 races in the series to piece into Singapore's map is an added incentive for them to stay active. It will help participants remember how they transcend and "conquered" the various landmarks (regions) in Singapore. At the same time, the medals become an artpiece which participants can proudly display as part of their home decoration.
For the business partners, it is a platform created for brands to engage with the participants actively and constantly. This will in turn create brand awareness, loyalty and ultimately value to the participants who will benefit from their products. The series also aims to lower the barrier of entry for SMEs to reach out to the community through sports events. Typically only the bigger players (with bigger budgets) had the chance to come into this scene.
4. Who is this race targeted towards?
From all non-active to active individuals,young or old, to have the chance of getting physically involved in mass participation sports events. With the shortest distance of 2.5km, almost every Singaporean can get involved as it is a unique feature that all Singaporeans will have to do the 2.4km run at a certain point in time. By the end of the series we hope that every participant has managed to improve upon himself and his limits, and end the last race with a better timing or having run a longer category than his first race.
5. "TranscendYourself", what does the event slogan means to you?
To me, "TranscendYourself" means the ability to constantly improve your quality of life, through the development of your total wellness – which includes the integration of physical, mental, social and spiritual well-being.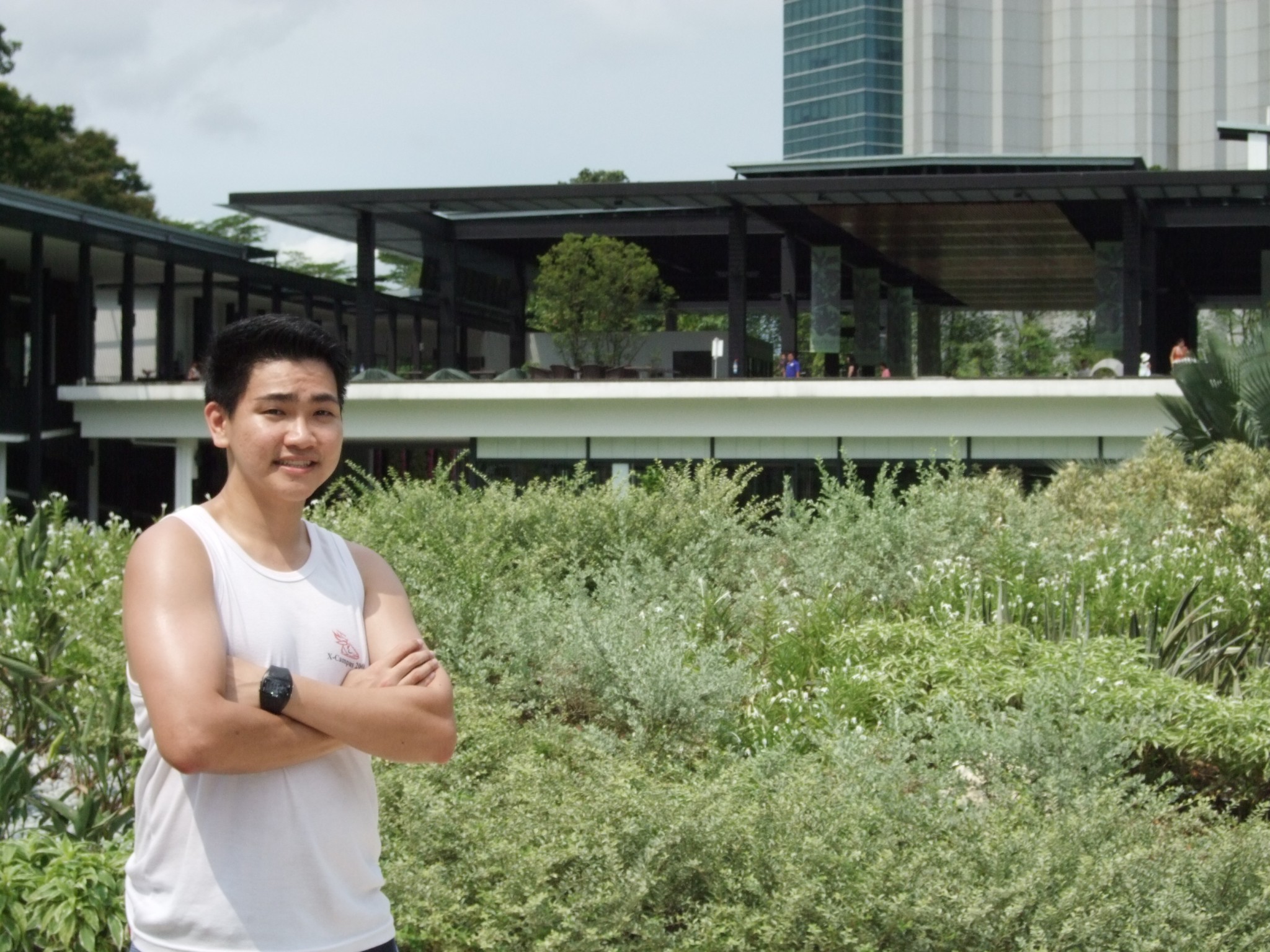 6. Your own transcend story.
My health went downhill after I started my full-time job in 2007. It was a common phase which most young and aspiring graduates go through when they were working hard to pave their way for a better future. In the midst of pursuing my career, I saw my weight and blood pressure increasing as well, even though I still made a point to complete the Singapore Marathon yearly in about 6 hours. It was only in 2013 when I decided to put it to a stop. I felt so sluggish at work and my self-confidence was also hit.
I picked up running again, after going through strong inertia at the beginning. I managed to shed some weight and found back my love for running. In Jun 2014, my passion for running took a turning point when I got introduced to one of the most established long distance running teams in Singapore. I learnt from my coach and fellow team mates that running is not just about losing weight and I could achieve much more than I thought I could. It is a sport which constantly challenges one's determination, discipline and dedication.
The quest for personal achievements through running had made me a better person in many ways. On top of maintaining my physical fitness and health, I am able to better cope with challenges and stress, relate to and connect with people, and establish peace and harmony from within. All these are very crucial to whatever I do in life.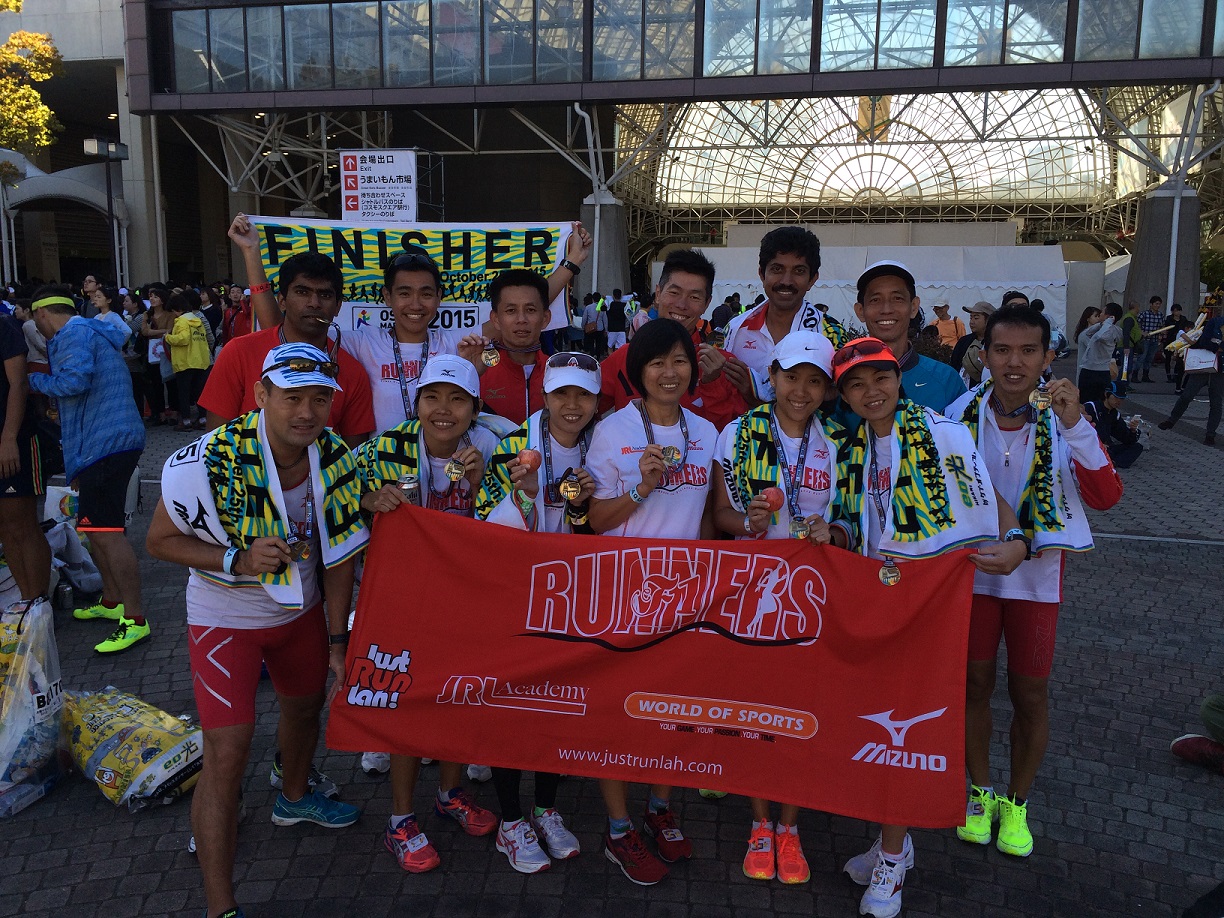 7. Race 1: Coney Island / Punggol Waterway, one landmark uniquely Singapore. What can we expect?
The 10km participants will be taken through the lush vegetation and rustic charms of Coney Island, in addition to the beautiful scenery along the Punggol Waterway. For all other participants, they will be able to immerse themselves in the tranquility of Punggol Waterway.
8. One advice for aspiring runners?
Based on what I have experienced and learnt from other runners so far, I personally feel that we should not be too eager to seek results (physique or performance) as quick results often do not last. Run happy and lasting results will come naturally.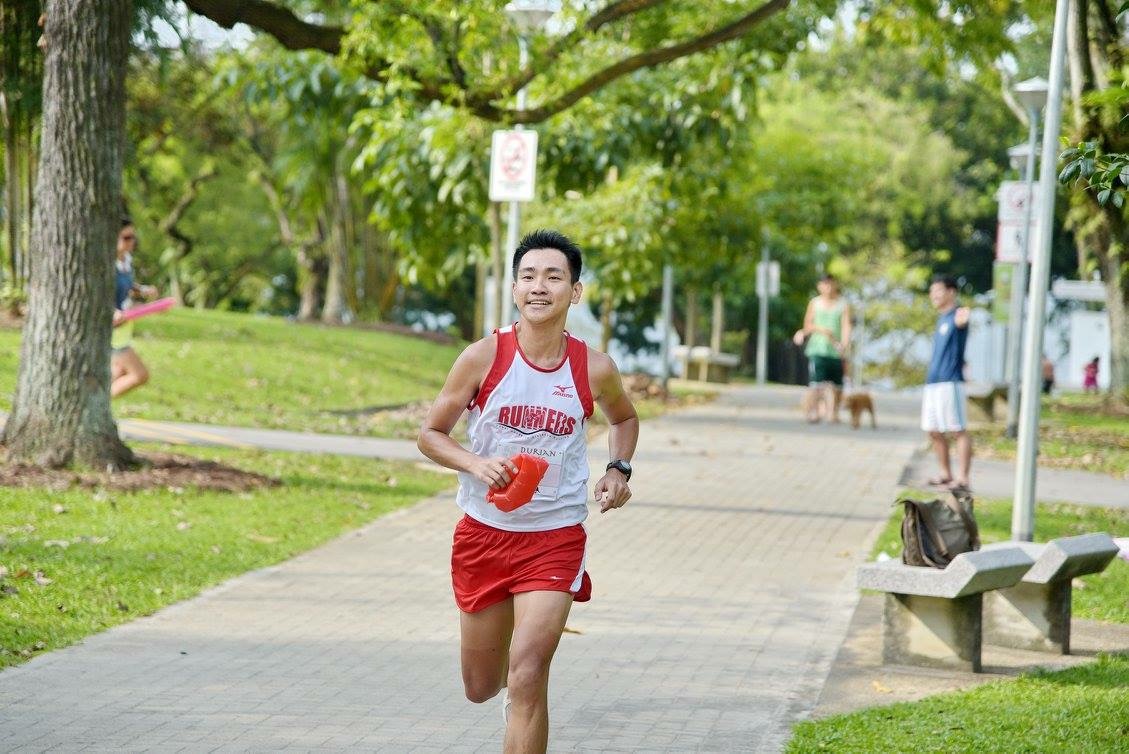 9. One reason why runners should join TPS 2016?
There is no better way to start to #TranscendYourself as TPS puts participants on a schedule, brings them across the unique landmarks of Singapore, and at the same time keeping them fit and healthy.
Save $5 with JustRunLah!
All JRL readers get to enjoy a $5 discount when registering for any category. Enter promo Code: 5OFFJRL during checkout to redeem. Additionally, you can sign up for a bundle of 3 or 5 races and enjoy savings up to S$50.

The Performance Series (TPS) – Singapore, is a series of five races that brings runners through unique iconic landscapes of Singapore. The venues have been chosen so to comprise of oasis/island, lake, heartland, reservoir and farm settings.
Through the series, individuals, families and communities will have an opportunity to advance, excel and experience the joy of living better through running. With this series we aim to create a national movement for running and healthy lifestyle. Will you be part of it?
TPS consists of 2.5km, 5km and 10km races, as well as a stairs race.