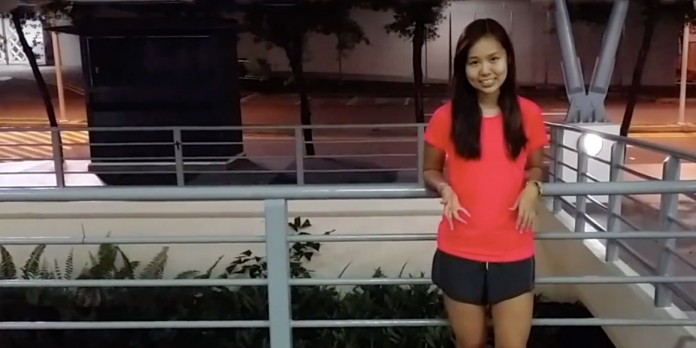 Compressport Run 2016 is an inaugural road run organised by Compressport with the mission to create a touchpoint for the running community to gather and run together. With attractive race entitlements for runners, the event is one of the races you should not miss this year.
We had the opportunity to speak with one of Compressport's athletes, Kimberly Lee, to find out more about her running experiences and how Compressport products have helped in her running.
When did you first pick up running (what age) and what inspired you to do so?
Honestly, I never liked running during my younger days. I was involved in Netball in my primary and secondary school days, and would always dread the part where we were made to run. I decided to switch things up a little during my poly days and joined track & field. It was then where I started running (18 years old), but even so, I wasn't exactly very pro-active and had no concept about running at all.
I would say I REALLY picked up running during 2011 after being inspired by lots of my running friends around me who ran really well and would often perform well at races. I was inspired by the kind of talent they had and would often tell myself that I want aspire to run like them one day.
How has Compressport products assist in your trainings/achievements?
I swear upon my Compressport Calf Sleeve R2 and Compressport Full Socks V2, and wear it to sleep every night. Sometimes, my legs feel can feel a little trashy after an intense workout. I wear either the Calf Sleeves or Full Socks to aid in recovery, because of how it prevents muscle fatigue, allowing for quicker recovery. After all, prevention is better than cure!
I really love my Compressport racing socks as well. Not only does it look cool and colourful (most of my socks come with a tinge of pink, and I absolutely love pink!), but it keep my legs light and fresh throughout my runs!
One reason why runners should join Compressport Run 2016?
So many incentives to sign up for the inaugural Compressport Run! Those looking to better their personal bests in the 10km each get a pair of R2V2 Compressport Calf Sleeves, while those seeking to have some fun can participate in the 5km run and receive the brand new racing socks V2.1! It's gonna be an amazing sight come 10 July seeing everyone donned in different coloured calf sleeves and socks! Definitely a run that adds value to every participant
I always think running in the wee hours of the morning is a fantastic way to kick start my day, so it's definitely gonna be a fun morning out with your friends and family!

10% Discount for our readers!
We are happy to provide all JustRunLah! subscribers with 10% OFF! Use promo code: CR2016JRL10 during check-out to claim the special price.