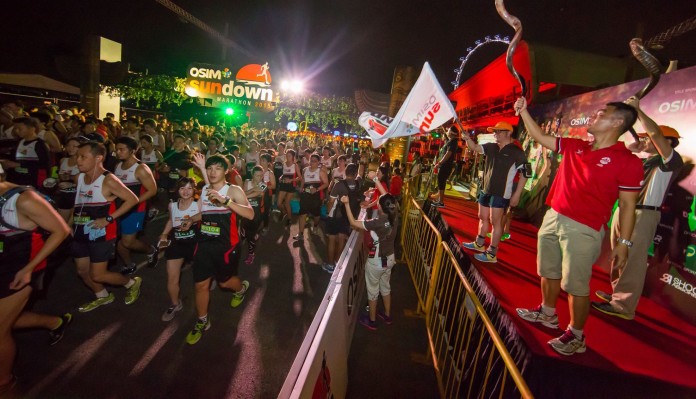 This year, OSIM Sundown Marathon 2016 is ditching their past monochrome themed designs and welcoming vibrant colours. For the first time, OSIM Sundown Marathon's race singlets will be in colours instead of black or white, with a matching gradient-toned ribbon for the finisher's medals.
View below for the complete list of runners' entitlements: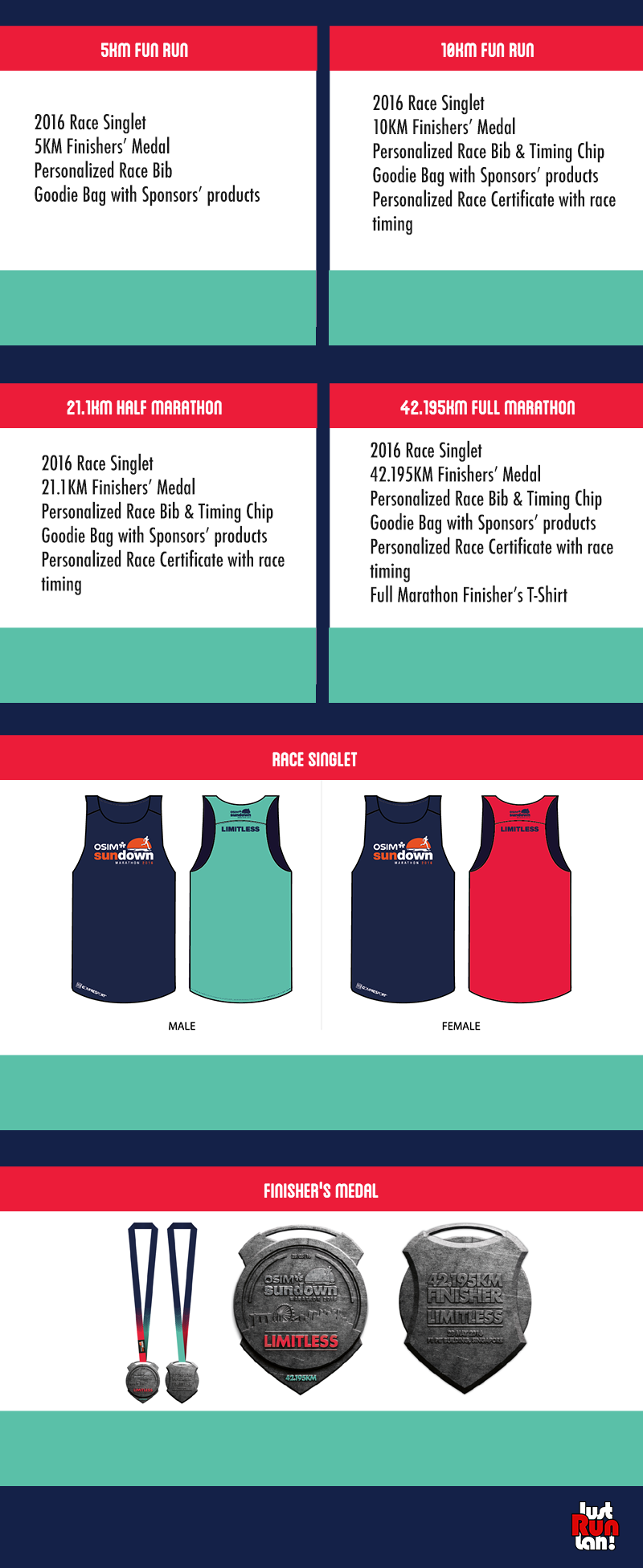 Save with JustRunLah!
We are pleased to offer our readers special Loyalty Rates from now till 31 March 2016. Use code OSDM2016LRJUSTRUNLAH during check out to enjoy the discount!
Get all the promo codes in your pocket
Download our free app for iOS / Android smartphones via www.justracelah.com and get all the discount codes for races in your pocket!