On 31 January 2016, I made my way to the Compressport Rail Corridor Run 2016 starting point at the historic Bukit Timah Railway Station, conveniently located within walking distance from the new King Albert Park MRT station. Based on the race-pack collection queue, I was expecting a huge crowd at the starting tent and true enough, many participants were already queuing up for toilets, baggage deposits and taking photos of the railway. Like many other Singaporeans, this race is a valuable and rare opportunity to explore the heritage, greenery and terrains of the green corridor.
Race day
Splashing mud, rocky roads and endless surprises
I had no idea what to expect in the trail route as it was my first time running through the green corridor and the first km was already filled with many muddy grounds that were slippery, soft and rather hard to gain proper grip. While it was chaotic and bottlenecks were seen at different points throughout the race, most of us had a fun time trying to find ways to overcome the different obstacles in the path. The route was moderately flat and the huge mud pool took many of us by surprise but we still went ahead to splash through the murky water anyway!
Just as I reached the 5km mark, the race participants of the 5km category were flagged off and I was overwhelmed with additional crowd and even more mud stains. The influx of more people simply meant that I had to either keep up with my pace or slow down to a jog along with the masses. In my opinion, I think the 30minutes lag time between the 10km and 5km start time was insufficient, considering that the trails required more time to complete as compared to typical road races.
My favorite part of the race was towards the finishing point where the majestic Tanjong Pagar Railway station greets us. The unique colonial architecture amidst the lush greenery was a stunning view that made all the sweat and dirt worth it. All finishers were presented with a cool medal, bananas and gatorade and the entire railway station instantly became a photo spot for all of us.
Memorable race experience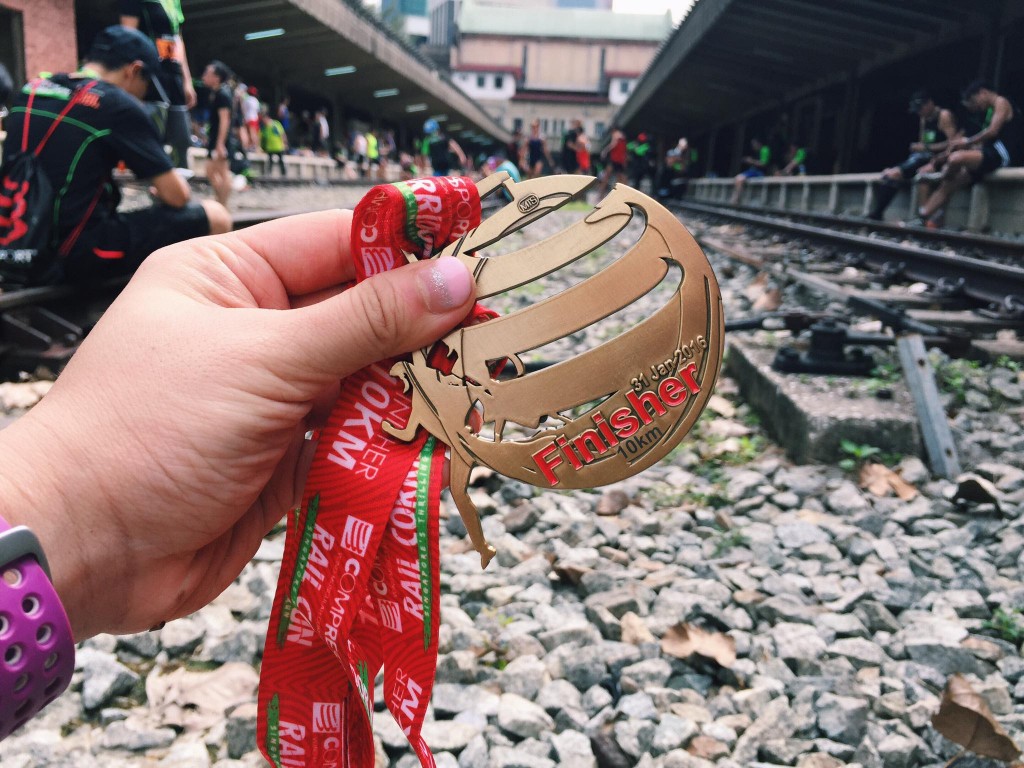 This race event served as a great closure to mark the last opportunity for runners, citizens and trail lovers in Singapore to enjoy this uninterrupted stretch of greenery and history. I am glad to see many people picking up not only running, but trail running and bringing home parts of Singapore's history back home with them. With better logistics on managing race day crowds and pre-race events, I believe such trail running events can grow to be next 'in' things amongst the running community in Singapore. Congrats to all finishers and I look forward to another weekend of adrenaline and sweat!