Punggol has seen many new developments over the past few years and has become a waterfront housing estate. It is where all the new flats are built and where new couples have applied for their BTOs. On the other hand, Punggol has also seen its fair share of new recreational amenities and activities available for the public, many of which are fitness related. Here are some of the fitness activities you can participate in Punggol and have a great day of fun with your friends or family:
Bike & Run
Go for a jog or cycle along Punggol Promenade and Punggol Waterway Park. You may also go for a short detour to Coney Island Park, where the park's rustic charms and nature environment brings you to a different side of Singapore. There are also plenty of sceneries for you to discover at Punggol – lalang field, punggol jetty, Lorong Halus Wetlands and Punggol beach. For sunrise lovers, you may catch the sunrise at the Sunrise Gateway along Punggol Promenade, or chase the sunset at the Sunset Strip in Punggol Waterway Park.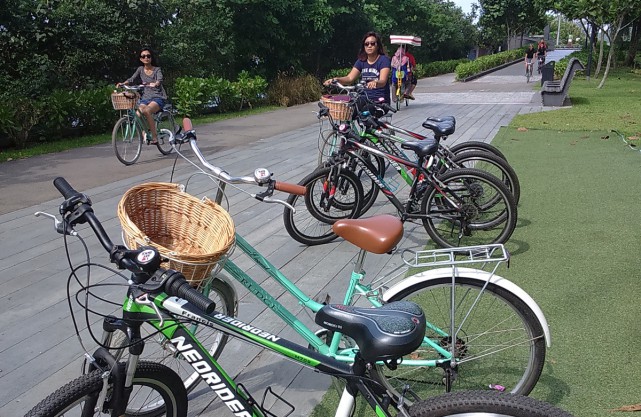 If you don't stay near Punggol or don't have your own bike, there are also bike rental kiosks at The Punggol Settlement and Punggol Point End. You can choose from a range of bikes from mountain bikes to hipster bikes, or go-karts just for the fun of it.
Outdoor gym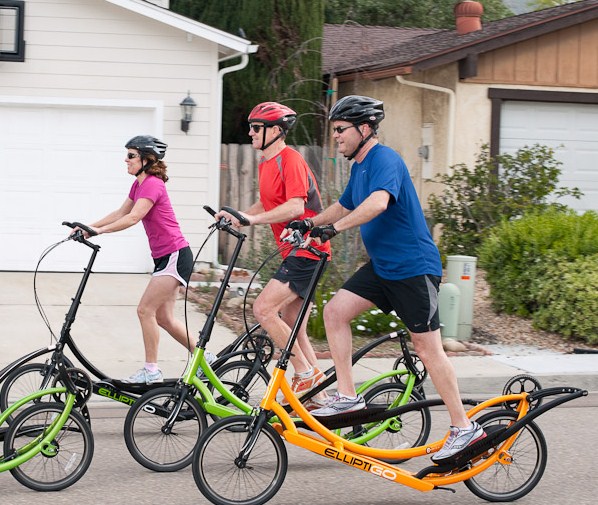 Want to have a full-body cardio workout and a little something from running and cycling? You may rent cross trainers on wheels from LOOK.GOOD.NAKED! at The Punggol Settlement, which allows gym-goers to take their workout outdoors. This offers you a full-body cardio workout, where you have to twist and turn to move around. The cross-trainer on wheels is a novel alternative to the sweaty atmosphere indoors, and doesn't put pressure on your knees or back. It's possible to burn up to 500 calories in 30 minutes and it strengthens your arms, shoulders, chest, abdominals, back and legs.
Stay fit and have fun with futsal, soccer golf
Soccer lovers can go for a round of futsal at Punggol Sports Hub. Futsal is a modified form of soccer played with five players per side on a smaller, typically indoor, pitch. This is a great get-together with a small group of friends and when all of you love to play soccer together.

On the other hand, you can try something new – soccer golf at Punggol Rd. Soccer golf combines the best of both soccer and golf, with the same 18-hole characteristic of golf, but using your legs and a football instead. You will need precision and accuracy to navigate the obstacles, ditches and mounts, and attempt to kick the ball into the hole with the least possible moves.
Getting there
By Public Transport
Take Bus 84 from Punggol Bus Interchange and alight at Bus Stop No. 65139 (Punggol Road End) where the bus makes a U Turn.
The bus journey should be only about 5 mins.
By Car / Bike
Exit Punggol Road (Exit 9) on TPE, turn right onto Punggol Road if you are coming from the East (Changi area), or turn left if you are coming from the West (Seletar area).
Drive for about 5 mins up north along Punggol Road, passing by the HDBs and the forested area and you should the seaside. Before the cul-de-sac make a right turn into Punggol Point Road which will lead you to the car park.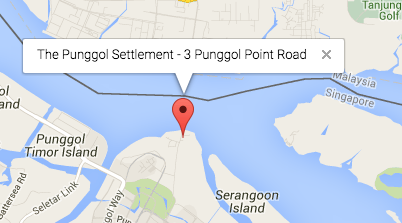 Cover photo credits: http://nparks.eventshub.sg/