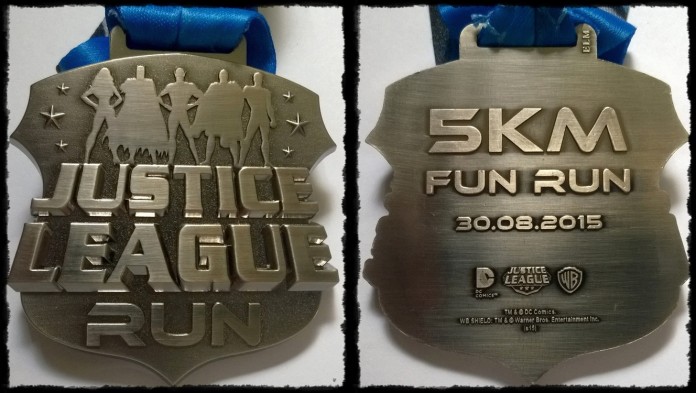 A week after my first ever fun run, The 5km Justice League Run, I have now set my next target, my next miles stone. I have signed up for the 10km at the Standard Chartered Singapore marathon.
The Justice League run was good fun, and I am very pleased with my time. My official time was 30mins 19seconds. My new P.B. Proof that hard work, and training pays off.
The run was quite congested. Cosplayers role playing everywhere, groups taking selfies, family's enjoying the atmosphere – all good fun. But maybe without these distractions, I could of been faster. Or maybe cause these distraction I achieved a good time as they helped to pace myself and not over run and burn out too early. Either way, I am very happy with my run.
and now my target is 10km is 60mins, and I have approx 12 weeks to train.
Add Oil !!