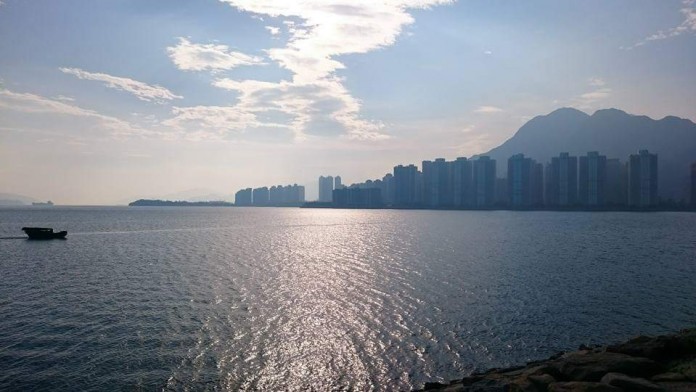 Hong Kong is my second home after Singapore. I lived in Hong Kong for many years,  but this week whilst visiting here for the long weekend, I attempted my first run yesterday.
I started early at 7am to avoid the heat – and I am glad I did because yesterday was the hottest day ever in recorded history in Hong Kong.
I ran the Taipo waterfront along the Tolo highway toward Taiwai. There is a running/cycle track all the way so it is a flat surface.
The whole route is along side the waterfront/river which offers amazing views and refreshing breeze.
The route is very very popular with cyclist over the weekend and there are several bike hire stations. Most popular is to hire at either TaiPo or Taiwai, and to return the bike at the opposite station – about 20km away.
I only ran a small stretch from Taipo to University (both connected by MTR trains). I only managed 4km before the heat sapped all my energy.  But I will be back again later this week.