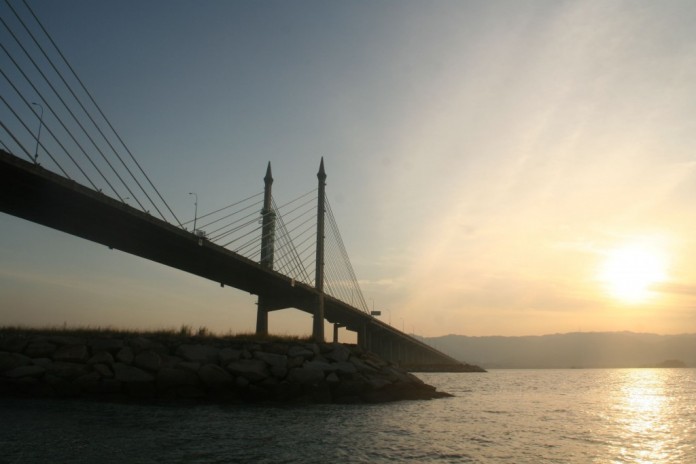 Hi peeps,
Sorry for the late post – but as promised earlier, here's a brief race review of 2014's PBIM 21km. I know we've heard many complains and even many bloggers and readers here have experienced it first hand themselves – but to be honest I felt the 21km was not THAT badly organised. I had a really great race overall. Anyway – here's the snapshot of the highs & lows of the event:-
The Bad:
1. Parking – awful. We parked pretty far from the starting point. We knew with 60K participants traffic and parking are going to be bad – but we didn't expect to be parking that far. As this was the first time the race was held in the 2nd bridge – thus logistically it was really bad. Hopefully they would improve it in 2015.
2. Participants – I dunno how many ran the 21km – but it was enough to be sandwiched shortly after the starting point when we were turning up to the bridge – instead of running; we were WALKING. From a safety perspective this is bad and this is also a turn-off for people who are gunning for PBs.
3. Different starting time for male and female – again this might be due to the sheer number of people running but i felt bad for those elite female runners trying to zig-zag their way through the number of slower male runners. Ouch!
The Good:
1. Race route – flat enough for those gunning for PBs! Although a little bit boring at times (what do you expect as we are running on a bridge!) – it was compensated by the cool night sea breeze. And not to mention that I managed a PB myself on the flat route. Were it not for the little hike towards the end – my timing could have been slightly better!
2. Volunteers/water station – although some complained that there was not enough of water stations, I felt the number was OK. And as per all the other races – kudos to the volunteers who had to gave up sleeping time to hand out water/gel/ice pack and encouragements to the runners, in the middle of the night! I saw some poor kid dozing off around the 10km mark 🙂 but no complains from me!
I think overall the 21km was OK – i didn't take the bus and obviously we did not have problem with the bottle neck ending that the 42km and 10km runners experienced. Now that the HM has been shifted to June 2015 – hopefully this year will be a better race and I'm thinking to give it another shot!
So there you have it – my short race review of the PBIM 2014 HM – next up is Terry Fox 1okm run in February for charity, and will post a brief race review after the run.
Keep running.
Regards,
kikurazz