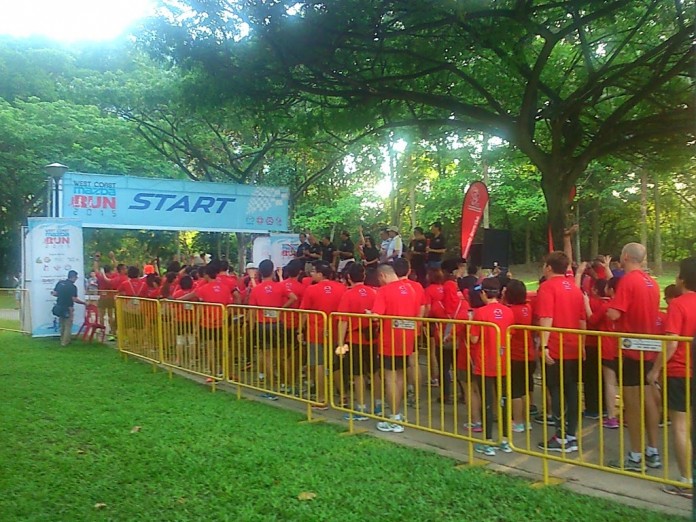 First run for 2015!
Really excited for this run as this is the first run that was organized by West Coast Grassroots Organization which is super near my house. Which also means that I can wake up at 7am and still make it to the run that starts at 8am for the 6km run =P
This run is more of a family run and is not for those who are looking to run seriously as they do not have the electronic timing available and also the route is also not conducive for serious runners. In fact, I think the route is also not family-friendly as well as part of the route requires us to cross the West Coast Highway from West Coast Park so that we can reach our finish point at the West Coast Community Centre.
That aside, the post race activities are really interesting for those who brought their children along for the run. There are many performances and activities which will interest the children, adults as well as the elderly.
It was nice to have a sporting activity within a community and hope that there will be more such activities to come.  Right Side Content
-runforfun.justrunlah-