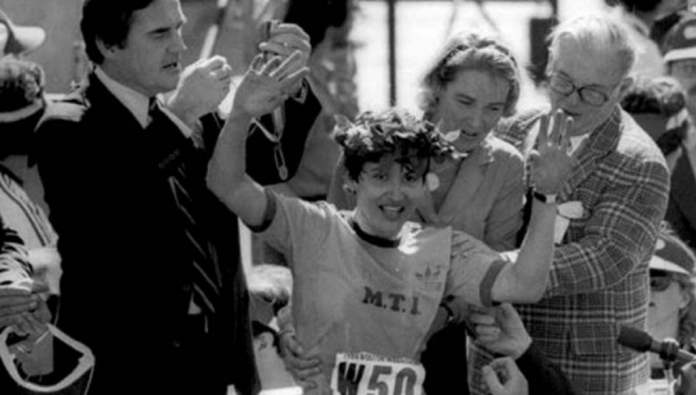 Running a marathon is often listed as one of the bucket list among many of my friends. Marathon is always associated as a revered sport, associated with strength, determination and perseverance. If you are a guy and you told people that you have completed a marathon, your social status immediately rockets and beautiful girls will flock to you and want you to share your experience. If you are a girl and you told people that you have completed a marathon, men will queue up to want to marry you.
The recent blog article by runningsucks.blogspot.sg created an uproar in various Singapore's social media circles, and the topic of cheating in a running event became a hot topic among the runners. The saga started by a passionate runner/blogger who was taking pictures of Singapore Marathon and noticed quite a number of runners wearing the slow runner's bib clearing the marathon within 4 hours (An extremely good timing by marathon standards). He checked the bib number against the official timing and found that some of the runners skipped some of the check-points, effectively reducing a 42km marathon to 25km. The blogger posted pictures and names of some of the suspected cheaters. The Singapore Marathon organizers later clarified that some of the slower runners were asked to turn back at the 13km mark as they have to reopen the roads closed by the event. The runners who were asked to turn back were still promised the coveted race medal and finisher T-shirt.
The big question now is that Singapore Marathon, being one of the Gold Label road race awarded by International Association of Athletics Federations (IAAF), along with the most prestigious marathons in the world such as the Boston Marathon, is setting the right standard by forcing runners to take a shorter route and still awarding them the finisher rewards despite not completing the marathon. Is that the standard the organizers should set for a Gold Label marathon event? Should a qualifying timing be set just like the Boston marathon?
While the debate rages on in the running community, I took some time to take a look at some of the marathon cheating cases around the world and the motivation behind and possible solutions to deter marathon cheating.
1. "I only want the T-shirt and Medal!" 
(2013 Singapore Marathon, Singapore)
Mr Tam Chua Puh created an uproar at the Singapore Stanchart Marathon when he emerged as the winner of the local category of Stanchart Marathon. He ran 6km, took some time to drink some coffee (I made that up, but what else to do while waiting for the race to end on an early Sunday morning?), and made a heroic dash to the end point. The tightly knit competitive Singapore marathon community was confused as to who this new-comer was and how he managed to beat the top marathon athletes in Singapore. The organizers took a few hours to verify the records before they disqualified Mr Tam. Mr Tam later made an apology and said:
"After resting at the bus stop, I made my way back to the finishing line. I saw some Kenyans run past, and I thought I saw some local runners run past too, so I assumed it was safe to return to the race. I didn't expect to be the first Singaporean to finish."
It later came to light that Mr Tam cheated in that last 2 Singapore Marathon and the organizers still allowed him to run on 2013 despite multiple transgressions.
Motivation: T-Shirt and Medal
Solution: Ban Medal and T-shirt
2. "I only want to improve my Grades!"  
(2010 Xiamen Marathon, China)
Around 30-40 students were disqualified from the Xiamen Marathon on 2010. Some students hired imposters to run in their place, some hopped on a vehicle, some passed their running chips to friends with faster timings. Of the top 100 runners for the marathon, 30 were disqualified.
The motivation to cheat came to light when it is discovered that the students will gain extra points in their university entrance exam (gaokao) if they are able to complete the marathon within a certain timing. Getting into a good university in China is seen as crucial to securing a good paying job and with only a limited university admission slot in a country with a population of 3 billion, every single point counts. It is not surprising that the parents probably had a hand in cheating too, since students probably are not so rich to hire imposters to help them run.
In 2014, 3 competitors were found to have cheated in the Xiamen Marathon.
Deputy Chief Referee of Xiamen International Marathon, Shi Jianping, expressed his distress and anger about those who cheated in the race. Shi criticized them for tarnishing the reputation of the Xiamen marathon, and said the cheaters will receive harsh punishment.
Motivation: Academic Scores
Solution: Ban Entrance Exams
3. "I am a Personal Trainer. I Train Everyday … for the Past 7 Years!"
 (2014 London Marathon, United Kingdom)
Jason Scotland-Williams completed the second half of the London marathon 2014 faster than Olympic champion Mo Farah and he completed the second half at half the time he did for the first half of the London Marathon. He had been witnessed to had jumped over a dividing barrier and sprinted back to the finishing point, leading a pack of runners. Mr Williams denied that he cheated and he had a "Miracle" second half, thanks to the amount of training he underwent as a personal trainer for the marathon.
Mr Williams is also a personal fitness coach and a part-time model and he has been posting his achievements online, probably to improve his credibility as a fitness coach and to get more sign-ups for his services.
Motivation: Fitness Coach Credibility
Solution: Ban selfies with running medals
 4. "I wanted to run the Boston Marathon to raise money for a Medical Charity!"
 (2006 Twin Cities Marathon, USA)
Hassan Ibrahim is a physician at the University of Minnesota and he managed to improve the timing of his marathon timing at the Twin Cities Marathon to qualify for the prestigious Boston Marathon. With the timing for the Twin City Marathon, he signed up for the Boston Marathon and was admitted. However, the problem is, the person who ran the race at the Marathon looked nothing like Mr Ibrahim. It seemed like Mr Ibrahim passed his bib to a friend to run on his behalf. 
When asked by news portal  KARE 11, Ibrahim initially said, "It's none of your business." He later called back and said he only wanted to run the Boston Marathon to raise money for a medical charity. Ibrahim said he planned to seek $25,000 dollars in pledges. "I wanted to do something good."
Motivation: Qualification for Boston Marathon
Solution: Ban Boston Marathon
5. "I got up with a lot of energy this morning." 
 (1980 Boston Marathon, USA)
The list will not be complete without Rosie Ruiz, the legend who literally transforms how marathons are being organized.  Rosie Ruiz smashed a new woman record for the 1980 Boston Marathon with a time of 2hrs 31min. Suspicion rose when people noticed that Ruiz was not covered in sweat, did not have the body of a world class runner (flabby arms and legs) and when asked, could not recall any details on many parts of the run. The most damning evidence came when two students recalled seeing Ruiz jumping out from the crowd and joining the race near to the end point. A further investigation on her previous New York Marathon run (which qualified her for Boston Marathon) revealed that she took a subway to the finish point.
Ruiz denied that she cheated and insisted that she ran the whole of the Boston Marathon till today.
Called as one of the "greatest sporting hoax ever", the cheating incident during the Boston Marathon drove organizers to set in place a number of security devices to prevent future cheating incidents in the future. 
Motivation: To be a Legend
Solution: No Solution Needed. Contributed Greatly Towards Marathon Sport. Immortalized.
As an unfit runner who has never thought of running a marathon, researching on the origins and history of marathon is something new and interesting to me. Researching on how people cheat on marathons is even more interesting. After spending at least 5 hours poring through all the case files of marathon cheats around the world, I can safely say that I am one of the experts in marathon cheating. As an expert, I have made my recommendation below all the case studies and hopefully, the organizers of the Singapore Marathon will take note of the solutions and hire me as their resident consultant for marathon cheating.
I can probably get a few complementary finisher T-shirts and medals without needing to run!
"The real purpose of running isn't to win a race; it's to test the limits of the human heart."
– Bill Bowerman 
Visit SG Unfit Runners for more routes for absolutely unfit people. Don't visit us if you are very fit and do ultramarathons without breaking a sweat! SG Unfit Runners is a finalist at the Singapore Blog Awards.