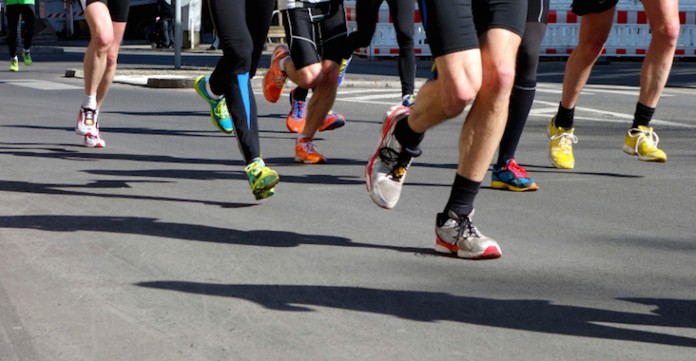 Runners often talk about choosing the right pair of shoes for the right purpose, but the topic of socks hardly comes up. But any runner who have had painful blisters after a long run would know that choosing the right pair of socks could also make or break your run.
Climbing a Mountain
I have just came back from a short hiking trip at Mount Kinabalu which was located at the east of Malaysia, also known as Sabah. Prior to the trip, I have also went for several shopping sprees for preparation as this was my first hiking experience other than Bukit Timah =p One of the best buys which I bought is a pair of Icebreaker hiking socks (see below for the image) at Velocity. A good pair of socks will reduce the possibility of blister and due to friction and pressure. Hence this post will focus mainly on all different types of socks for different purposes.
Trail Running / Cycling
Next, for trail running or cycling, I would recommend Compressport. I got the yellow Racing Socks V2 Bike Hi Black on the website with a 10% discount voucher I got from a race pack. So far I have only wore it for cycling and Energizer Night Trail 2014. It has a nice and firm grip to the ankle and the plantar arch and most importantly, my feet does not get blisters from any abrasions. It also goes well with my salomon speedcross trail shoes.
Long Socks
The longest pair of socks which I have ever bought is a pair of black CEP Recovery+ Pro socks which I found at the Convention and Exhibition Centre during Gold Coast Airport Marathon's race pack collection. Sad to say, there is only one colour (black) to choose from (unlike the Progressive+ Run Socks 2.0 which has hot pink, blue or red). I got a pair and wore them after the race (overnight) and on plane during the long flight back. My calves and feet felt much better as it reduced the chances and frequency of cramps.
There is a clear indication R (right) and L (left) on the socks… so do take note before you wear them wrongly. It can be a hassle to remove them and put them back on. I would take about 5 minutes or sometimes, perspire while putting them on after some effort.
It may also be good to wear them during rainy nights during sleeping as that's when cramps may also happen.
The last time I suffered from a bad foot cramp was right after a 60 minutes RPM session.  It was so bad that I could not move.
Thus, it is also a good idea to bring these socks to the GYM and wear them after a vigorous session! =)
Short Socks
Enough of long socks. Here comes the cute little baby called the Feetures! Elite Light Cushion. I laid my eyes on these pair during Sundown Marathon 2014 race pack collection. This baby is not cheap and I think it costs about S$20. I like the thick cushion which surrounds the sole and toes as my feet are prone to blisters. My only concern is for the socks to lose its elasticity due to machine wash. It happened to my two pairs of asics non-slip ankle socks and I had to throw them away.
Last but not least, I would like to end off the post with a pair of Nike Performance Cushioned Dri Fit socks which I wore to run my first 42.195km.
It has a good grip to the arch and the thickness of material is good for running long distance. I really cannot stand thin socks which will cause blisters to the feet. This is the cheapest socks (S$12.90) as compared to those I have shared above and it serves as the best companion of all.
I hope my humble review of these socks is useful in helping you to choose a suitable pair for any sports activity. Good luck in finding your right pair of socks. =p