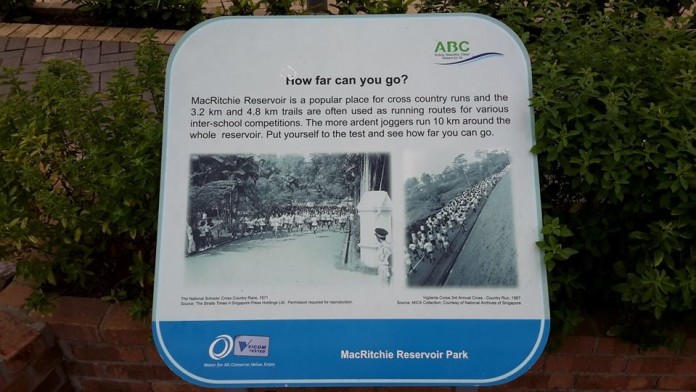 No Excuses
Weighing in at 83kg, 8kg over. Every step feels heavy and I get tired easily. It's time to get back.
Why did I stop in the first place? In my opinion, there is never a good reason.
I used to run to compete against fellow runners, I used to run to go faster. Today I run because I can.
6 months break from running and all other physical activities, running became a fresh new sports to me. I hope my journey motivates all who believed that the ability to run is a god's gift. Likewise, I dedicate this to all who picked up running recently. Stop telling yourself you can't, stop being lazy, start by saying you can and start getting active.
You are not alone
A board at MacRitchie greeted me on my return route. "How far can you go?" Today, I say I go as long as my legs take me. What about you?
Make Time
Whatever the reason you are running today, most importantly is to enjoy the process, from the swinging of the arms, the breadth of fresh air, the gentle "hi-five" with the ground. Make that a pleasant daily journey with your running buddy or with your inner soul. Let's run buddies.
Running should not be dreaded. It should be a time to let go of everything and start over again.
#IRunBcozICan #JustRunLah