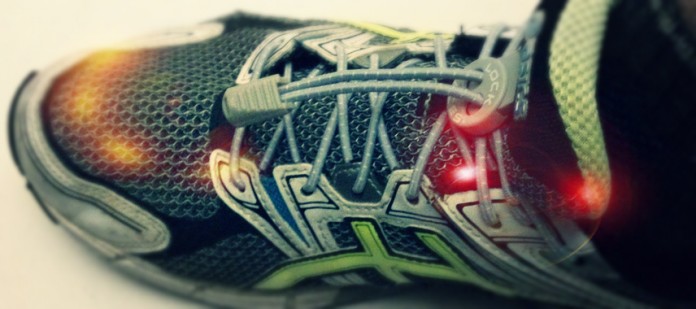 A runner's first world problem
Who hasn't ever had to stop during a run -be it training or race- to tie his shoelaces? Now, if you are competing on a top level, this can be a major issue; for the rest of us, it is just a nuisance.
One that can luckily be resolved very easily and at a low cost, though, so why not go for it?
Introducing Lock Laces
So I got myself a pair of Nathan Lock Laces from Amazon for about S$ 10. There are other brands and similar products for you to choose from, but those seemed good enough for me.
Nathan guarantees for comfort, safety and claims that the laces are water-resistant and highly suitable for trail running and triathletes.
Fitting was easy, as they come with instructions, and it took less than 10 minutes (see video below).
My first impression was that they were a bit too tight, even when I tried to loosen them up.  The shoe did seem to fit much better though.
What I particularly liked running in them is that they have some sort of "give" during the foot's movements, but always getting back to the original form.
As you can see at the photos below (installed on my ASICS GT-2000) , they don't look much different from standard laces, and the sliding mechanism is quite discreet.
All in all, if you've ever found yourself pissed for having to tie your shoelaces in the middle of race, I would say give them a try. The are really inexpensive after all, and you can always go back to normal laces if you don't like how they feel on the foot.