My Running Journey
- by WeeKee
Keep Going. Enjoy your run. It's a Lifestyle.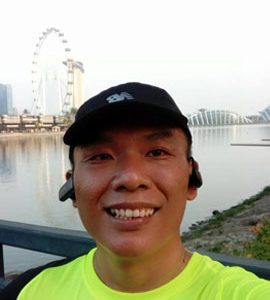 Blogger's bio
Number of posts: 5 / Blogging since: Apr 2017

WeeKee
I have never thought that I would pick up running and take part in runs. It started because of an article I read on ST : The most scenic run. It was ST Run 2015 and I decided to take up the challange and signed up for 10K. Actually the main reason was also to loose weight. I had not been running after my NS which is about 18 years. I have 2 months to prepare my first 10K run. I started with 3km, then 5km. I only managed to finish my first 10km with 01:12:18.77. My 2nd run was 10K for Run for Hope and also the 5 races for TPS. I did my first HM during Sundown 2016. Like many others, I found joy in running, other than loosing weight, keeping fit, releasing stress, there are also monetary rewards (from an Insurance provider). I have gained from reading others' running blog and I hope others will find something helpful from My Running Journey.
Number of posts:
5
Blogging since:
Apr 2017
First race:
ST Run 2015
Favorite race:
The Performance Series 2016 - Race 5
Favorite training place:
PCN from SengKang to Punggol
Blog entries: